Art Structure Sound Barrier Construction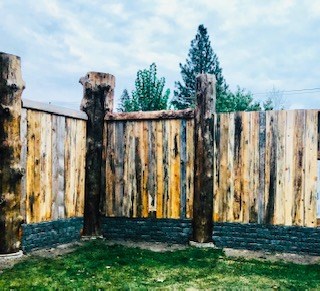 We are staying busy, making improvements and upgrades to many areas of our Campground. Our largest project is an "Art Structure Sound Barrier Wall" being constructed. The structure will serve as a long needed sound wall from the railroad and factories that have made their homes to the north of our Campground. The construction of this massive, one-of-a-kind structure is on-going. Once completed, the wall will be a stunning improvement to our park. Make your plans to come see all the new changes this summer at Spokane KOA!
Here we have a sneak peek of our off-season construction!