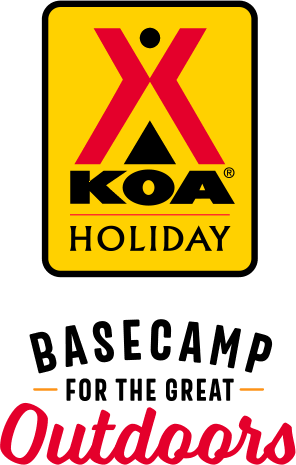 KOA Holiday Campgrounds
Whether you're exploring the local area or hanging out at the campground, KOA Holidays are an ideal place to relax and play. There's plenty to do, with amenities and services to make your stay memorable. Plus, you'll enjoy the outdoor experience with upgraded RV Sites with KOA Patio® and Deluxe Cabins with full baths for camping in comfort. Bring your family, bring your friends, or bring the whole group – there's plenty of ways to stay and explore.
KOA Holidays Feature:
RV Sites with a KOA Patio®
Deluxe Cabins with full baths
Premium Tent Sites
Group meeting facilities
Directions
Please follow these instructions not your GPS:- SC DOT - Friday, August 27, 2021As part of the preparation work necessary to remove the chute on the I-85 widening project, the South Carolina Department of Transportation (SCDOT) will be reopening Exit 83 and subsequently closing portions of Exit 87 in Spartanburg and Cherokee Counties.Exit 83, Highway 110, will be reopened tonight, Friday, August 27, 2021.  Then on Saturday night, Aug. 28, 2021, SCDOT will close the Exit 87 southbound on-ramp and the Exit 87 northbound off-ramp in Gaffney. The following frontage roads will also be closed in conjunction with the ramp closures: Cannons Campground Road and Webber Road from Green River Road to Sunny Slope Drive. The roads in and around exit 87 are expected to reopened in late October, weather permitting.THE LATEST RECOMMENDATION FROM SCDOT IS TO TAKE EXIT 90 AND FOLLOW YOUR MAPS.    EXIT 83 WILL NOT GET YOU HERE TO THE CAMPGROUND
Get Google Directions
Oct 21, 2021
Gaffney Koa was a wonderfully peaceful stay. Experience had one small issue which was corrected immediately by staff! Very friendly staff and I would highly recommend this campground to everyone!!
Oct 21, 2021
Noisy by be by the highway but clean and the personnel were nice
Oct 21, 2021
Spacious sites, friendly staff, easy check-in, nice hiking trails, clean well kept grounds
Oct 21, 2021
Friendly people and great sites.
Oct 20, 2021
This is our first stay and we were very impressed. The owners were always a step ahead and making the stay welcoming. The park was very clean and very family oriented. We will return and have already told others about this hidden gem!
Oct 19, 2021
had at great site plenty of room for RV and trailer and still had room to park my car on site. Plenty to do in area.
Oct 19, 2021
Nice and clean park and well decorated for Halloween. We enjoyed meeting the workcampers who are doing an excellent job of caring for the campground.
Oct 19, 2021
Helpful staff and clean facilities!
Oct 18, 2021
We loved our cozy Koa cabin! The cabin was very clean and well stocked ! The staff was very friendly! Awesome park !
Oct 18, 2021
We enjoyed our stay at the Spartanburg/Gaffney KOA. The staff is always helpful and friendly. The new sites are very nice and the fishing was great!
Oct 18, 2021
This was our first time staying here and we LOVED it!!!!!! Very clean. Loved the staff!!! Our weekend was awesome.. We will definitely be back
Oct 18, 2021
Awesome, clean and quiet.
Oct 18, 2021
The staff and campground were one of the best KOA experiences we've had. It was clean, nice level shady site and has enough space to take a nice stroll through the beautiful campground. Would love to stay again in the future
Oct 18, 2021
The park is clean and well kept. There are lots of things to do and the staff at the campground were phenomenal. Tina and Carlos were the first two people I dealt with and they set the tone for a wonderful stay. I needed a park last minute and found this wonderful park. I will be coming back!
Oct 18, 2021
CHECK IN WAS EASY. EMPLOYEES ARE SO NICE AND FRIENDLY. CAMPGROUND CLEAN. WE HAVE VISITED A FEW TIMES AND WILL AGAIN.
Oct 18, 2021
Beautiful grounds, great people!! We will definitely be back back.
Oct 18, 2021
The Great trip started with the office personnel taking our call and booking the weekend; they were very energetic and welcoming on the phone. The facilities are very family friendly, clean, organized and relaxing. We are already looking at our calendar to plan a second trip here!
Oct 18, 2021
Employees very friendly and helpful. Very gracious in calling us back to give directions to campground due to exits having detours from construction.
Oct 18, 2021
It's a lovely campground. The bathrooms in the main building are quite nice, but the remote bathrooms are disappointing. They are not clean. No place to hang a towel for a shower or electricity to dry your hair.
Oct 16, 2021
The most beautiful peaceful campground we have stayed at so far Nice big level sites with yards in between sites
Oct 15, 2021
Very clean nice big sites in the new section.
Oct 15, 2021
Excellent people took care of us. Friendly, kind and helpful.
Oct 13, 2021
We were so very happy with the cleanliness of the cabin and the beds were very comfortable. The campgrounds were also beautiful. We highly recommend this campground to all. Check out the cabins, you won't be disappointed.
Oct 13, 2021
Owner was one of the nicest personal we have encountered on our camping trips. Place was very clean. All personal were friendly and hospitality was great!
Oct 13, 2021
Super friendly, clean restrooms and clean campground.
Oct 13, 2021
Never stayed, had a family emergency and had to cancel. No refund under 48 hours is a horrible rule. Even a half refund would have been ok.
Oct 13, 2021
Nice clean modern campground, very friendly staff
Oct 12, 2021
Great place for families!!! Kids had a blast!
Oct 11, 2021
The staff was very friendly. Park was clean and my dogs loved the dog park.
Oct 11, 2021
This KOA has improved tremendously from two years ago. New friendly staff, and the new area they have built is awesome. Recommend this location to everyone who has visited in the past that we're not happy before.
Oct 11, 2021
Friendly staff. Nice pool very clean.
Oct 10, 2021
Two different overnight stays while traveling to West Virginia. Convenient shady spot. Neatly kept grounds. Plenty of room to walk the dog. Clean restrooms. Will stay again if up that direction.
Oct 10, 2021
It was relaxing but a Rainey 3 days
Oct 09, 2021
The premium sites at the back of the campground are very nice. Nice size sites with level concrete pads. The staff was friendly and professional. We will definitely be back!
Oct 08, 2021
Very clean and so helpful. The people were super nice.
Oct 08, 2021
Very friendly staff clean camp ground
Oct 08, 2021
This campground is gorgeous with a lot of personal touches. Site 79 is a very long pull thru site, but not very level, so I had to put boards under the front jacks. Other than that, everything was very, nice for our overnight stop. We'll spend a few days here on our next visit. We camped in a 43' motorhome.
Oct 07, 2021
Well maintained, good distance between spaces, friendly staff. Was called two each day for two days to indicate construction in area and to make sure I got off on correct exit. Overall good stay. Only draw back was getting to campground due to construction on I85 and having to travel several miles on frontage roads that are not well maintained.
Oct 06, 2021
Very enjoyable! My entire family enjoyed it! It is a very well taken care of campground with plenty to do and awesome people. Definitely will visit again.
Oct 06, 2021
Wonderful! We were there mid-week, so quiet. Beautiful grounds, all decorated for Halloween.
Oct 05, 2021
We love staying at Gaffney KOA. The owners are fantastic. They are always super helpful and welcoming. They have so many fun things for families to do. My son loves the putt putt course and he loves being able to ride his bike in the campground. It is a very family friendly environment. The bath houses are extremely clean and well kept. A very quiet peaceful vacation!
Oct 05, 2021
I was in a tent site. The regulars camping across the street parked their truck at tent sight too near my motorcycle. The truck departed and returned after 10 p was afraid they would hit my tent or motorcycle. Too close to interstate, noisy with trucks Jake braking all night. Host were friendly.
Oct 05, 2021
Great campground! we had a level concrete site with a patio. The campground was very well maintained. We were just there for one night on way home and found it convenient off I85 (even with all the construction). we did not use any of the amenities but the putt putt golf looked fun and the ponds were lovely. Nice grass areas! Check in staff was super friendly. Highly recommend!
Oct 04, 2021
Large shady site. Clean restroom. Friendly staff. Easy access from interstate.
Oct 04, 2021
Would suggest that person in golf cart ask if you need any help backing into spot. If you say no, they should excuse themselves. I've had a camper for over 45 years and know how to back in. Our lead in person was in my ear yelling turn right, turn left. This kind of help is not well received.
Oct 04, 2021
Another excellent stay!! Weather was awesome and the grounds were clean and well-groomed like always. The crew members are always polite and eager to assist. John stays on top of things and takes pride in the results. Looking forward to being back for Halloween weekend!
Oct 17, 2021
Camped in our travel trailer. We were greeted upon check in with dog treats and a lovely welcome note. We paid extra for a paved pull through spot which was nice and level although all of the sites looked level and all had a nice amount of space between neighbors. 2 dog parks and lots of activities for kids. Enjoyed the fishing ponds. WiFi was good and I was able to work. Bathhouses clean . Staff very friendly. This was a very nice and clean KOA! We will return !
- Jaime Walter on Google
Oct 16, 2021
This place was so friendly. From the front desk people, to the person taking us to our tent site. It was extremely quiet all night!
- Collette Schoenegge on Google
Oct 14, 2021
Very nice hosts, well-kept grounds, and large sites!
- Bev Carroll on Google