Alert
The Seligman/Route 66 KOA Journey is open for camping with all amenities including laundry, general store and propane services. To ensure the safety and well-being of guests and staff, we are offering curbside or self-registration only. We continue to follow county and state-issued COVID-19 guidelines and have introduced additional cleaning standards. Our goal is to provide guests wishing to enjoy the outdoors a safe and enjoyable stay. Also, there is currently a county wide fire ban, no open fires allowed at this time. Please check back here for updates and we hope to see you soon!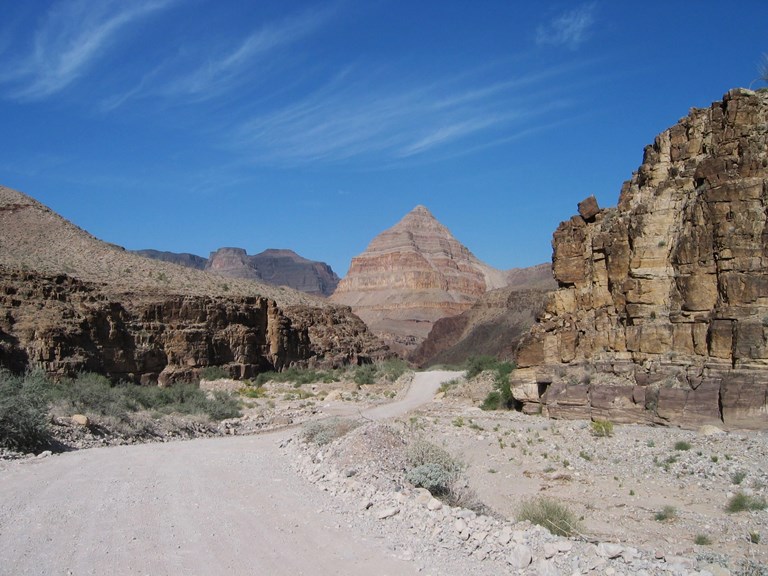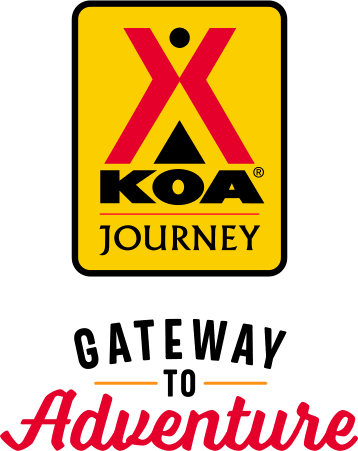 KOA Journey Campgrounds
KOA Journey campgrounds are the perfect oases after a day on the road. Whether it's along the way or a quick getaway, they've got you covered. Located near the highways and byways of North America with long Pull-thru RV Sites, they deliver convenience to the traveling camper. Pull in, ease back and take a load off.
KOA Journeys Feature:
Pull-through RV Sites with 50-amp service
Premium Tent Sites
Well lit after hours check-in service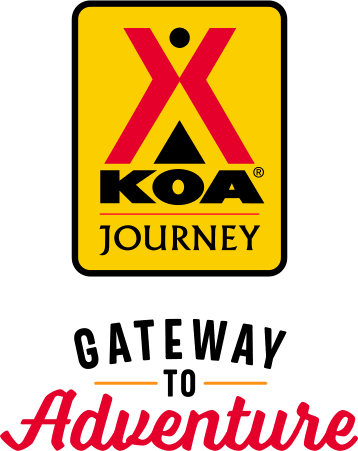 KOA Journey Campgrounds
KOA Journey campgrounds are the perfect oases after a day on the road. Whether it's along the way or a quick getaway, they've got you covered. Located near the highways and byways of North America with long Pull-thru RV Sites, they deliver convenience to the traveling camper. Pull in, ease back and take a load off.
KOA Journeys Feature:
Pull-through RV Sites with 50-amp service
Premium Tent Sites
Well lit after hours check-in service
Directions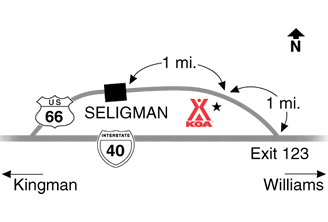 Exit 123 off-ramp from I-40: Turn north 1 mile on I-40 Business Loop and you will see us on the left.
Hwy 66 coming from the West: Drive through the historic town of Seligman, continue straight for 3/4 mile and you will see us on the right..
Hwy 66 coming from the East: Turn right just past the campground and take the second entry road into the park.
GPS: N35.317627, W112.854223
Get Google Directions
Jan 14, 2020
Check in was great. Very nice people. Winter in the desert. Have stayed many times and will stay again.
Jan 13, 2020
This camper comment has been removed by KOA due to profanity.
Jan 10, 2020
Nice campground, bathroom very clean and nice&warm for your shower. The campground host were very nice.
Jan 01, 2020
Really muddy, park needs to spend some money on gravel, camp hosts were really nice and helpful
Dec 31, 2019
The entrance was very muddy and I was afraid of getting stuck. It snowed and the mud froze so we were okay getting out. The stagg was very friendly and helpful.
Dec 17, 2019
Only stayed one night and was ok. Unfortunately a little muddy due to a snow storm passed thru. People very friendly and accomodating. No TRAINS at night - good sleep!
Dec 11, 2019
Stayed for during my elk hunt. Everything was wet the whole time in the campground. Rock or gravel would be good In the spots and roads. Had to walk through large but not deep puddles to get to the bathrooms. Also a better system needs to be in place for people checking in after hours. I had a reservation and could not find the sight I was assigned, had to pick one at random. Staff was friendly.
Dec 11, 2019
Spent an overnight there. Unable to get any radio or TV reception. Showers where very hot and clean. Was muddy due to the rain the two days before I arived.
Dec 10, 2019
Accommodating, easy access, and pull through sites.
Dec 09, 2019
Not their fault that the weather was rainy but their entire site was muddy. Not ideal when you have 2 dogs that need to be walked. The site is also right next to an active railroad with trains going by every 1/2 hour all day/night long.
Dec 07, 2019
Not impressive...seemed to be very kid unfriendly. Charge extra for children and nothing for them to do. Pool closed playground small covered in snow. Entire area muddy. Kids are not allowed away from rv space without a parent. Understand its winter but they charge extra.
Dec 05, 2019
Great hosts, well stocked shop. WiFi was good too! The shower was lovely and hot, just what was needed on a cold day!
Nov 12, 2019
It's an ok campground. The office was closed, but our paperwork was outside. When we got around to the back a lady ran up to us, said "Young?" "F2". I replied yes to both. She said "will you fit?" I said we are 42'. She raised her voice & spoke to me in a tone as if I was stupid. After we navigated an obstacle course to get back there she meant could we get past her golf on a str
Nov 11, 2019
Did not appear to be very well maintained. Picnic table covered in bird feces, laundry marginal. Shower had good hot water. Lady checking me in admonished me in advance for not following pet rules (everyone says they follow rules when they check in......)
Nov 11, 2019
Was a good basic campground. People were very friendly and helpful
Nov 09, 2019
Nice staff. Clean.
Nov 05, 2019
The park itself is clean and level with typical KOA facilities. But it has a terrible location right next to the railroad tracks at what has to be one of the most heavily traveled rail corridors in the US. The trains kept us up almost all night, frequently running almost every 10-15 minutes back and forth. Thank God we only booked for an overnight.
Nov 04, 2019
Just a couple of nights but very restful. The trains run constantly in the nearby railroad but there is no horn blowing or engines idling so they are no more noticeable than a freeway. The hosts were friendly, helpful, and friendly. The facilities were clean and in good working order. Definitely be back !
Oct 31, 2019
Le camping et l'accueil sont super. Simplement attention à la proximité d'une voie de chemin de fer et les trains sont long...
Oct 27, 2019
Very nice. Clean, spacious, quite, and close to town. The restroom and shower room was outstanding. Stephanie was very informative of the area, and made you feel right at home. The other staff were very kind. One of the best KOA's I have stayed at. I will stay there again. Art Barker
Oct 27, 2019
No TV and wifi was too weak to use.
Oct 25, 2019
Neat park in cool town. Good pizza next door too!
Oct 22, 2019
When we attempted to get a cup of coffee from the main office, the host said she would start a pot for us and it would be 5 min, it was not brewed because she did not drink coffee.. While it is good to not waste the coffee and have it fresh, it is probably better to have it on hand and ready. The dirt on the roads at this campground turns quickly into a dustbowl of sand.
Oct 21, 2019
Het enige wat positief is dat is het ontvangst bij de receptie. Het gehele KOA camping/terrein is uit de film" The Good, bad and ugly". Een grote zandvlakte dat bij de minste windverplaatsing je camper zowel buiten maar zeker binnen "zandstraalt". Vreselijk. De douches en wc zijn vreselijk. Spinnenwebben, schimmel, deuren die niet op slot kunnen etc, etc. Deze camping is het"KOA"-label niet waard.
Oct 21, 2019
We've stayed here many times on trips from Northern California to Oklahoma since 2008. We usually try to work it to stay here on the way there and back. The nearby diner is also great.
Oct 21, 2019
Please check the windows in your cabins. Cabin #2 felt like the window was open all night. Not sealed well at all. The heater could not make the room warm so I was very cold. And with check out at 11am, shouldn't the office be open at least until then? It closed at 10am and doesn't re-open until 2pm. I have stayed at MANY KOA cabins all over the country and haven't experienced this.
Oct 20, 2019
Good stop off spot
Oct 17, 2019
Staff is very friendly and helpful
Oct 17, 2019
Well maintained campground. People working there were delightful. Had a great turkey dinner delivered to our site. Nice continental breakfast. Would stay again if we come this way again.
Oct 16, 2019
Short length we had to unhitch our car even though we were only staying the night. The first site we were given had a huge dump puddle in it and we had to request another site. The sewer connection was unthreaded and the top edge was so uneven we couldn't seal it and as a result we smelled the sewer. No TV at all either air or cable. The woman at check in was a little blunt.
Oct 15, 2019
Friendly and efficient check in. Very clean pool and female restrooms. Everything we needed for a one night stay.
Oct 14, 2019
We were exhausted after a long drive. It was so nice to have a safe place to sleep and warm showers in the morning. See you again next time we travel the 40 fwy.
Oct 14, 2019
Great place to stay along Route 66. We got up early to go into Seligman's downtown - we got lots of photos of the Route 66 themed street. IN the downtown area, my son loved the Mater character (the tow truck from Disney's Cars). We basically used this KOA as a one night stop and go on the way down Route 66.
Oct 14, 2019
A bare bones campground but utilities were fine and sites big for our coach. The town just down the road is an iconic Route 66 location and fun for sightseeing
Oct 14, 2019
Very friendly owners. Got us right in for one night. Very quiet and clean. Will stay again in the future.
Oct 12, 2019
The location is great and the stuff was helpful, however the campground is outdated and need a complete renovation.
Jul 08, 2020
We have been coming to the Seligman KOA for two years now since we've had our RV. Always a pleasure to stay there. They are pet friendly. A big plus. The new management is doing a lot of work to improve the facilities. We will be back.
- 22250pdhunter on Google
Jul 07, 2020
This KOA was a quiet, quaint, extremely charming campground. We opted to have a small cabin that had a full size bed and two twin beds. The experience will be extremely memorable for many years to come. I highly recommend anyone that's traveling on Route 66 the stopping for the night.
- Dane Hill on Google
Jul 01, 2020
This Koa stop was a fun one. My husband and I really enjoyed the hospitality and it was a treat to watch the trains go by. We had a great time
- Bonnie Davis on Google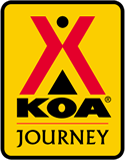 Seligman / Route 66 KOA
Open All Year
801 E Highway 66
Seligman, AZ 86337
Check-In/Check-Out Times
All Sites
Check-in: 2:00 pm, Check-out: 11:00 am
Operating Hours
Sunday: Open 24 hours
Monday: Open 24 hours
Tuesday: Open 24 hours
Wednesday: Open 24 hours
Thursday: Open 24 hours
Friday: Open 24 hours
Saturday: Open 24 hours
Get Google Directions