Camping during Covid-19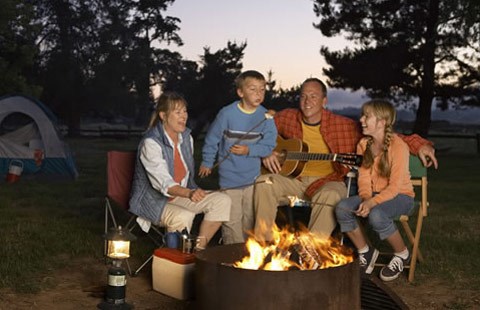 The one constant with Covid-19 is that things are constantly changing. Today we found out that we can begin welcoming guests on vacation June 19th. Our facilities offerings are guided by the CDC and Sonoma County Health Department recommendations and requirements. We are excited to offer a fantastic camping experience in the healthiest surroundings available. Please register everyone on your site being we are unable to have visitors(max 6 people per site).
We will be expanding our recreational offerings as guidelines allow. At this time our petting farm animals are making many new friends. Kids are riding their bikes around our 60 acre camping resort. K-9 kids are stretching their legs in the k-9 dog park while their parents observe social distancing. Guests are doing yoga in the many grass areas and long walks with a great glass of wine is the new normal. We have had many picnic tables with parents telecommuting and kids doing online schooling. At night we see families counting stars and making memories around their campfire.
We are waiting on county guidelines to open the pool, playground and planned activities. And while we do not expect to be able to have karaoke and pool parties, we will have plenty of fun ways to enjoy your stay. Local restaurants, wineries, breweries, galleries and coastal beaches are open for visitors. Our nearby driving range is open so bring your clubs. The downtown restaurants have added riverside tables for enjoying great food and music.
So far 2020 has had everyone cooped up and we are excited to let our guests get outside and breathe deep. Life may never be exactly the same after Covid 19. Now more than ever people are trying to get outside and refocus their priorities. RV's allow our guests to enjoy their space at our place. Our 60 acre camping resort allows guests to decide how much social interaction they want to partake in. Your physical and mental health are equally important to us. We are opening cautiously and we believe we will be able to provide a great camping experience for our guests. We will continue to update our recreation status as it changes.
From our family to yours,
Happy Camping