Local Area Attractions Near San Angelo KOA
San Angelo is full of great places to visit, play and eat.  Here are some of the favorites!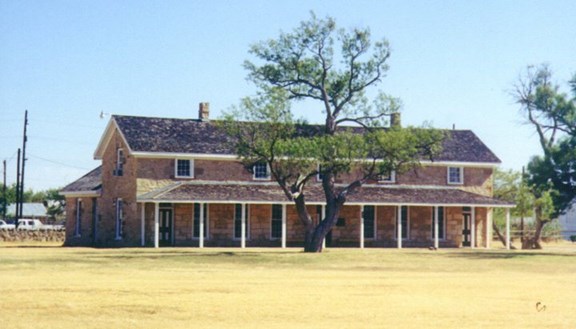 Fort Concho
This National Historic Landmark was founded in 1867 as a frontier outpost to protect early West Texas settlers, Fort Concho is the reason that San Angelo exists today. It includes a visitor center, museum and parade grounds. Seventeen buildings on the fort grounds have been restored original and five are rebuilt giving the visitors an authentic feel for the frontier days of the mid-1880s. The museum is open from 10 a.m. to 5 p.m. Tuesday through Saturday and from 1 to 5 p.m. Sunday. Admission is $2, adults; $1.50, military and senior citizens; and $1.25, students. Group rates are available. For information call (915) 481-2646.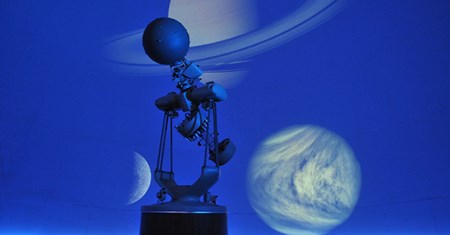 ASU Planetarium
The Planetarium is the fourth largest planetarium in the nation among universities. Here you can view an array of programs for the public with three-dimensional views of the universe. Planetarium shows are at 8 p.m. Thursdays and 2 p.m. Saturdays when ASU classes are in session. Admission is $3 for adults and $1.50 for students, faculty, senior citizens and children. For information call 915-942-2136, or 915-942-2188.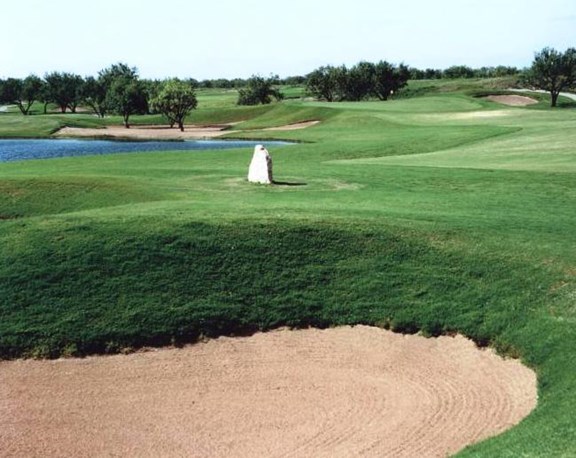 Golf
The San Angelo area offers great golfing opportunities. For information on local golf courses, please visit: San Angelo golf courses online.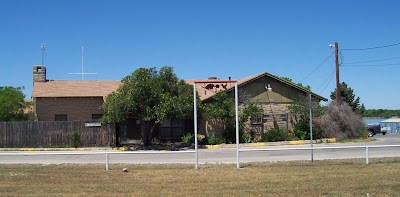 The Nature Center
Located on the shore of Lake Nasworthy, the center serves as a natural science and natural history museum, complete with native-plant gardens and a variety of indigenous flora and fauna. Admission: $1.00 for 3-18 years of age and $2.00 for adults. For more information, including hours of operation, call 915-942-0121.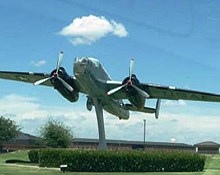 Goodfellow AFB
Goodfellow AFB is just minutes from the campground.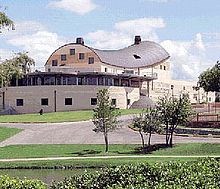 Additional local attractions
The San Angelo area is a great destination, with lots to do. For more information on local area attractions, please visit the following website: www.visitsanangelo.org.
Friendly, relaxing and quiet atmosphere
We would like to invite you to visit and stay with us at the San Angelo KOA. San Angelo is known for its warm friendly people and relaxing atmosphere. Our campground is located in a quiet area near Lake Nasworthy and offers a variety of wildlife from the famous Texas Horned Toad to White Tail Deer feeding at the back of the park. Our family looks forward to meeting you and your family for a taste of Texas hospitality.
Barrow Museum
The collection consists of geological specimens from around the world, Indian points and artifacts from all over the USA, Glassware, Figurines(Hummels and others), furniture, appliances, war memoriblia, stuffed animals, older cars, farm equipment, musical instruments, Medical and dental equipment, and seashells.
http://www.museumsusa.org/museums/info/1167645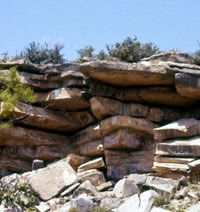 Paint Rock Excursion
One of the largest Indian pictograph sites in the nation. It is located 32 miles southeast of San Angelo. More than 1,600 ancient paintings are visible along a limestone bluff just north of the Concho River. Easily viewed from a footpath 50 feet below; no climbing necessary.

More great daytrips
The KOA is a short distance from many other great places. Visit this website to learn more: www.visitsanangelo.org.