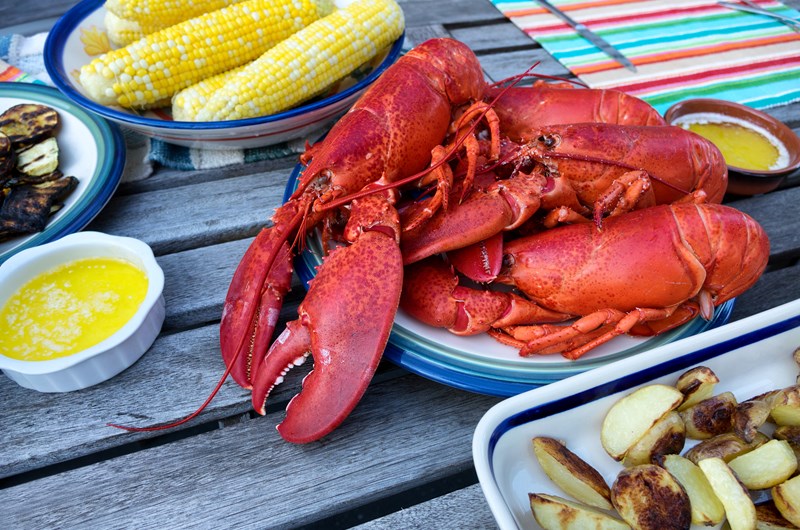 Lobster Bake Weekend
Call Quick! Tickets are on sale in our office! 
Get your bib ready because Lobster Bake Weekend is September 20 - 22!
Friday Night
Family softball - bring your bat or share one of ours! 
Adult Bingo - 8:30 p.m.  We  L<3VE  BINGO! Join us for the fun! 
Saturday 
Lunch includes twin lobsters, steamers, coleslaw and an ear of corn for just $18. We have built a relationship with a local lobster boat to get us the freshest seafood available! 
We'll also be serving burgers and hot dogs. 
Lawn Games will be set up to challenge your friends & family while building lasting memories. Tickets go on sale in the campground office on September 5! Book soon to make sure your lobster is reserved! 
Sunday
Candy Bar Bingo is a must before you check out!