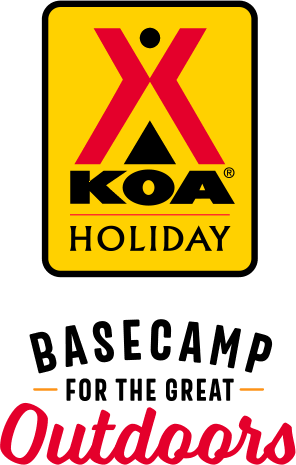 KOA Holiday Campgrounds
Whether you're exploring the local area or hanging out at the campground, KOA Holidays are an ideal place to relax and play. There's plenty to do, with amenities and services to make your stay memorable. Plus, you'll enjoy the outdoor experience with upgraded RV Sites with KOA Patio® and Deluxe Cabins with full baths for camping in comfort. Bring your family, bring your friends, or bring the whole group – there's plenty of ways to stay and explore.
KOA Holidays Feature:
RV Sites with a KOA Patio®
Deluxe Cabins with full baths
Premium Tent Sites
Group meeting facilities
Directions
I-95/ME Turnpike to Saco Exit 36 (I-195). Go 1 mile on I-195 and take Exit 2B. This merges onto Rt 1 North (Portland Rd). Go 1.6 miles and turn left at KOA sign, entrance is 100 yards on right.
GPS: N43.534904. W70.426625
Get Google Directions
Sep 14, 2021
It was wonderful as always. We have a family weekend every year at the KOA in Saco, ME and it always meets and exceeds our expectations. Very friendly and helpful staff throughout the entire campground. The office is efficient and helpful and the Merry Moose staff does an excellent job with everything. The food is delicious and the staff is wonderful. This was year number eight for us!!
Sep 14, 2021
Fun weekend with family and friends.
Sep 14, 2021
The grass needed to be mowed it was ankle high. I asked if it could be mowed, I was told they couldn't do it was only mowed on Thursday. This was Friday there was no way it was mowed the day before. It's funny that on Sunday they were mowing as soon as people left.
Sep 14, 2021
Very nice wooded RV site. Friendly staff, great breakfast in the Merry Moose, great pool, dog park area and clean restrooms. A very relaxing stay also friendly neighbors.
Sep 14, 2021
Was great. Was surprised that the studio lodge cabins were different sizes. Will still return
Sep 14, 2021
Enjoyed my stay very much.. Beautiful site. Clean, nice & quiet. Spacious & private, scenic too!
Sep 14, 2021
Very nice stay. Merry Moose breakfast took awhile to get due to short staffing (nobody's fault just the way it is) but was delicious. Hot tub was great! Going to this KOA slightly off-season was wonderful; good amenities & less people.
Sep 14, 2021
The employees were so kind!! They had breakfast on Saturday and Sunday and honestly, I'm not a breakfast person, but those pancakes were amazing!!! The heated pool was a nice touch. Will definitely be coming back!
Sep 14, 2021
Great location, amenities and staff! Olivia and the other activities people made our stay even better! Thank you!!
Sep 14, 2021
Very clean restrooms and showers!
Sep 14, 2021
Friendly staff with clean facilities
Sep 14, 2021
The grounds are kept beautiful and the staff are the friendliest of people.
Sep 14, 2021
will be back soon!!
Sep 13, 2021
Everything I could ask for and more
Sep 13, 2021
This was one of the best campgrounds I've stayed at. Everything was really clean and orderly and the staff was fantastic. We rented one of the cabins which struck that perfect balance between rustic and convenience. So what are you waiting for, book a camping trip today!
Sep 13, 2021
This the nicest KOA I've stayed at. Super clean, lovely camp sights, heated pool and hot tub! Loved it here.
Sep 13, 2021
everything was very clean the showers were hot, staff very friendly.
Sep 13, 2021
This was a TERRIFIC campground. Clean, great sites, EXCELLENT staff, nice store, great amenities. Highly recommend!
Sep 13, 2021
Staff was great! Facilities were very clean! We had a great stay. My daughter loves the craft time. We will be back soon .�
Sep 13, 2021
The staff is awesome. The grounds and bathroom are very clean. We bought firewood and asked about those packets that make the fire colorful. They were out due to a supply issue that wasn't their fault. Somehow they must have found one from their own stash and delivered it with the wood. What a surprise. Thank you. Love when things like that happen! Merry Mosse Blueberry pancake rock!
Sep 13, 2021
Nice and clean campground with big sites for travel trailers in their newer back section.
Sep 13, 2021
Every KOA person we spoke with was kind and courteous. Nice family friendly atmosphere. I can't wait to camp here again.
Sep 13, 2021
Friendly staff, clean campground, quiet neighbors/campground, an all around great experience.
Sep 13, 2021
This is a great campground. We stay here at least once a year. The cabins are clean and well maintained. The entire campground is well maintained. It is close to Portland, Old Orchard Beach, Crescent State Park, and a short drive to Freeport.
Sep 13, 2021
All the amenities and staff was great a friendly. Close to Old Orchard Beach and Portland as well! Great location!
Sep 13, 2021
Third time staying at the campsite. It is a wonderful spot.
Sep 12, 2021
Very nice campground and we had a great time in Old Orchard Beach.
Sep 12, 2021
Enjoyed our stay. Campground was clean and well kept. Staff was friendly and helpful. Pool and hot tub rounded out our day. Very refreshing. We will be back!
Sep 11, 2021
during these tough times , the staff was always pleasant. this koa rates our top 5 list
Sep 11, 2021
Very professional staff, courteous and helpful. Great place to stay, grounds very well kept.
Sep 11, 2021
Shower situation was a little dirty, hot water was an issue but not a huge deal breaker for us.
Sep 11, 2021
Friendly staff, abundant thick grass, concrete pads, large sites! So impressed with the high quality new laundry room with Maytag commercial washers and dryers…Unusual to find in a KOA. The downtown is run down and nothing to speak of, but drive 20 minutes to Portland for amazing shopping and food.
Sep 10, 2021
Staff was super friendly and accommodating. Our cabin was very nice as well. Thank you for a great stay!
Sep 09, 2021
Always s great stay. though this yr so many out of state campers, decreases the chance for Maine citizens to camp. Ted the camp host was amazing and kudos to the 2 folks cooking breakfast. So amazing, so patient and so customer service oriented. Was surprised to be informed 2 rate hikes this year and next year 119 per night. Cutting out Maine people.
Sep 09, 2021
What a great place. Great location and the facility was in excellent shape. Absolutely no issues. Clean and welcoming. Thank you so much for having us.
Sep 09, 2021
Friendly and helpful staff. Clean amenities. Nice area, close to bike trails and Old Orchard Beach.
Sep 09, 2021
Clean, gated, and concrete pads. Who could ask for more?
Sep 09, 2021
Very helpful staff to me and my family while we struggled through an RV repair. It was much appreciated!
Sep 08, 2021
Staff was friendly. Park was clean. Wished the restaurant was open more but understand staffing issues. Store could carry more essentials.
Sep 08, 2021
It was awesome the pool and jacuzzi was nice the golf cart was amazing to
Sep 08, 2021
campsite was not very clean and the island in between our site and the next was full of standing water. The people who work there were ok to deal with but not overly friendly.