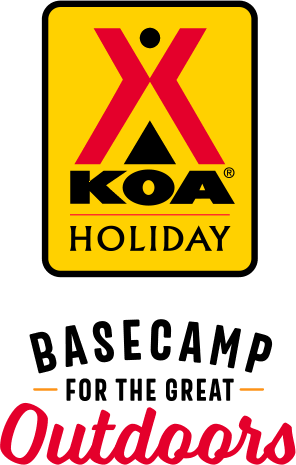 KOA Holiday Campgrounds
Whether you're exploring the local area or hanging out at the campground, KOA Holidays are an ideal place to relax and play. There's plenty to do, with amenities and services to make your stay memorable. Plus, you'll enjoy the outdoor experience with upgraded RV Sites with KOA Patio® and Deluxe Cabins with full baths for camping in comfort. Bring your family, bring your friends, or bring the whole group – there's plenty of ways to stay and explore.
KOA Holidays Feature:
RV Sites with a KOA Patio®
Deluxe Cabins with full baths
Premium Tent Sites
Group meeting facilities
Directions
Eastbound or Westbound: Exit 11A off I-280, 1 mile to Andalusia Rd (third traffic light), turn left, 1 mile to entrance on left.
Get Google Directions
Oct 12, 2021
Very well kept place, the Manager was very friendly an helpful. We were only passing thru so left next morning but very nice place.
Oct 11, 2021
The site was great, staff was very friendly and helpful! We are hoping to return in the summer
Oct 11, 2021
Always a great place to camp! Glad we could make it back for the Halloween special events.
Oct 11, 2021
Our stay was fine. The facility itself does not measure up to KOA standards.
Oct 10, 2021
Rude reception. Won't be back or recommend to anyone.
Oct 10, 2021
Damaged fire ring and picnic table at site. There was dog waste on the ground in several locations; other KOAs have waste drop stations with bags, might help. Transition from gravel to grass was poor; seemed like gravel was used to fill bare spots of grass. Sites very close to each other. We've been to several KOAs this year and this was by far the one we liked the least, especially for price.
Oct 10, 2021
Good customer service
Oct 08, 2021
Great place to stay
Oct 08, 2021
Deb at check in was not happy to see us. She was brusque, rude and unsmiling -Not the usual reception we see at a KOA. Your nice patio sites are raised with loose soil banked against it. Ankle turning every time you step off the pad. Texting the map to a tiny phone screen is nuts. I gave up trying to find anything. Remembering BOTH your id and password to constantly sign in to WIFI is ridiculous.
Oct 08, 2021
The staff at this location are just super! We weren't there long enough to enjoy all the amenities but will visit again. THANKS
Oct 07, 2021
Very nice facility and the staff was great!
Oct 07, 2021
They closed and drained the pool during our stay even though they said it was open
Oct 07, 2021
We had a great time. It was disappointing that the jump pad wasn't available to use the three days we were there.
Oct 07, 2021
Overnight but very nice . Would stay again
Oct 06, 2021
Friendly staff and great spot.
Oct 06, 2021
ANY KOA TODAY MUST HAVE HI QUALITY WIFI, THIS PARK DOES NOT THEREFORE IT WOULD NOT STAY HERE AGAIN
Oct 05, 2021
Great spot with great views. Friendly campers. Only con was there seemed to be a lot of flies.
Oct 05, 2021
Everyone was nice for this newbie. Clean areas staff courteous. Met a couple who stated you can't go wrong with KOA. Agee's!
Oct 05, 2021
Nice park, helpful in every way
Oct 04, 2021
I unexpectedly ended up staying here for 18 nights while my husband was hospitalized nearby. I can't thank the camp hosts and employees enough for making a very stressful time much less difficult. Everyone in the office was extremely accommodating and kind to us. They did their best to only have to move us to a new spot one time. Thank you all so much! I am so grateful for your understandi
Oct 04, 2021
Very helpful staff, especially Lisa!
Oct 04, 2021
Clean shower house, sites are narrow. Some area's could use updating & refreshing. Friendly staff.
Oct 04, 2021
Great Staff, Clean and well maintained grounds and Bathrooms, We will be back!
Oct 04, 2021
AMAZING! WE WILL BE BACK!
Oct 02, 2021
The park is nice. My one concern about all KOAs is the WiFi. It is advertised as free WiFi, but in most KOAs I was kicked off constantly even if Icould get on in the first place.
Oct 02, 2021
Wonderful experience.
Oct 01, 2021
Quiet and clean campground. All the amenities you need. Look forward to staying again.
Oct 01, 2021
Very clean and pleasant campgrounds. Only stayed the one night but if needed would stay longer. Great to have a pool and very nice showers.
Oct 01, 2021
Great campground. Nice grounds. Nice pool. Extended season due to 91 degree weather. So great that they considered the comfort of their guests. I will definitely return to this KOA next summer!
Sep 30, 2021
Clean, modern and good customer service.
Sep 29, 2021
One night stay while transitioning home. Nice RV park. Would stay again.