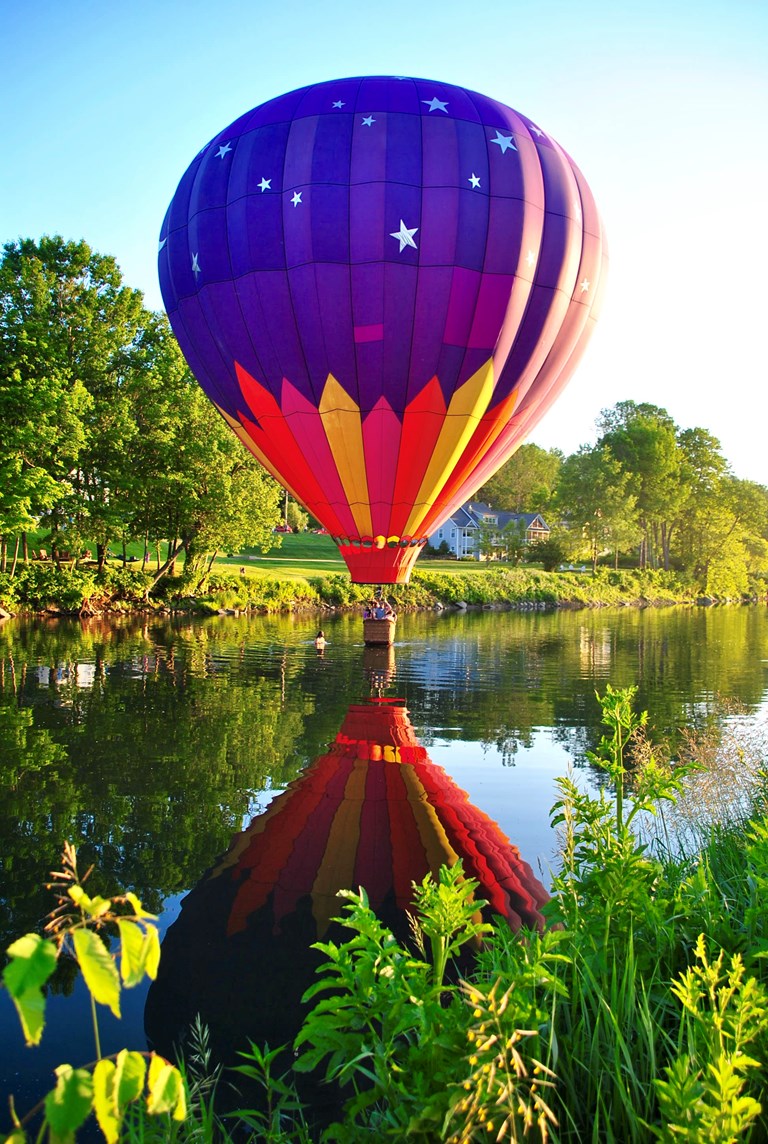 Local Area Attractions Near Quechee / Pine Valley KOA
Balloons In Vermont
Take a memorable hot air balloon ride over the Quechee, Vermont area.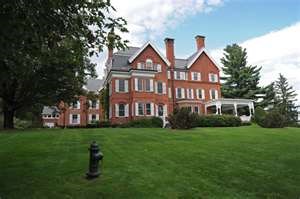 Vermont's Only National Park! The Marsh-Billings-Rockefeller National Historical Park
The only National Park in Vermont, The Marsh-Billings-Rockefeller NHP offers day hikers nearly 20 miles of carriage roads and trails. Located about a mile from the park, hikers can easily access one of the nation's premier foot trails, the Appalachian National Scenic Trail, which extends over 2000 miles from Maine to Georgia. The only National park to focus on conservation history and the evolving nature of land stewardship in America. http://www.nps.gov/mabi/index.htm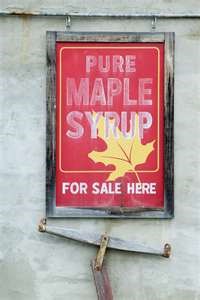 Sugarbush Farm
The Sugarbush Farm family is famous for its excellent waxed cheeses and Pure Vermont Maple Syrup made on the hillside farm. Savor the free samples of 14 varieties of cheese, Pure Vermont Maple Syrup and Vermont made foods. http://www.sugarbushfarm.com/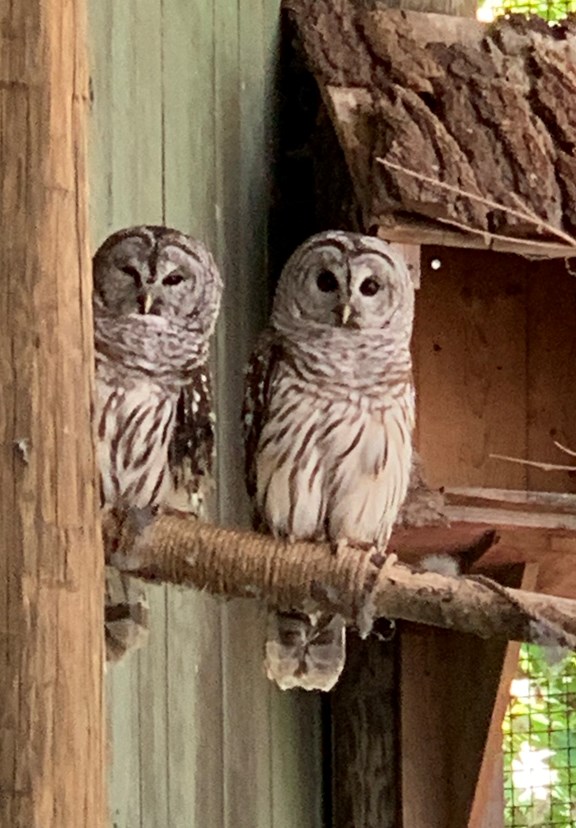 Vermont Institute of Natural Science (VINS) Nature Center
Get up close to eagles, falcons, owls and more! More than 40 raptors call the VINS Nature Center home. These avian predators have sustained injuries and conditions that prevent them from ever living in the wild again. The permanent residents are featured in exhibits at the nature center as well as in public educational presentations, serving as ambassadors for their species. http://www.vinsweb.org/index.php/home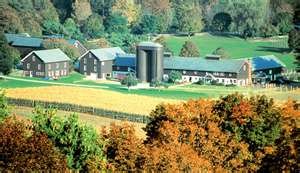 Marsh Billings Farm
Laurance S. Rockefeller's legacy is reflected in Woodstock and its environs. Here, he applied his belief in conservation, sustainable land use, and heritage as values that are essential to culture, community, and the human spirit. This is a working dairy farm. http://www.billingsfarm.org/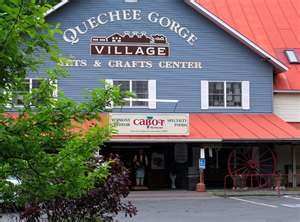 Quechee Gorge Village
Something for Everyone! Quechee Gorge Village is located in the heart of the Quechee Gorge. The village features antiques, collectibles, and craft dealers as well as the Cabot Cheese Store, Vermont Toy & Train Museum. On Route 4 you'll find Glassblowing Studio and Vermont Country Iron.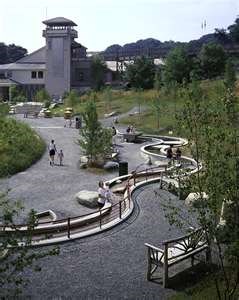 Montshire Museum of Science
The Montshire Museum of Science has over 60 exciting exhibits relating to the natural and physical sciences. The Montshire is located on a 110-acre site along the Connecticut River. The Museum is self-guided and is largely handicapped accessible. http://montshire.org/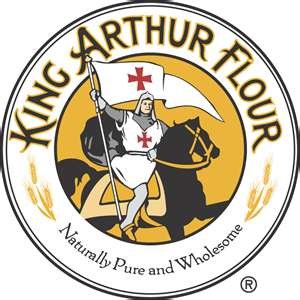 King Arthur Flour Store, Cafe, Bakery & Education Center
Making naturally pure and consistently performing flour for over 200 years. King Arthur Flour "seeks to expand all aspects of baking by being the highest quality product, information, and education resource for, and inspiration to, bakers worldwide." Norwich, VT http://www.kingarthurflour.com/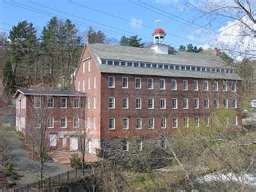 The American Precision Museum
The museum preserves the heritage of the mechanical arts, celebrates the ingenuity of our mechanical forebears, and explores the effects of their work on our everyday lives. Housed in the 1846 Robbins & Lawrence Armory, the museum holds the largest collection of historically significant machine tools in the nation. http://www.americanprecision.org/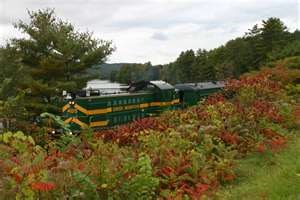 White River Flyer Train Tours
Relive the days when Travel was an exciting adventure. Come aboard a Vermont flyer train and travel along the majestic Connecticut River with a panoramic view of the White Mountain foothills and a causeway which serves as a wildlife sanctuary. White River Junction offers specialty shops and restaurants as well. Old 494, a historic steam engine built in 1892, is displayed in Depot Park adjacent to the station. White River Junction, VT. http://www.rails-vt.com/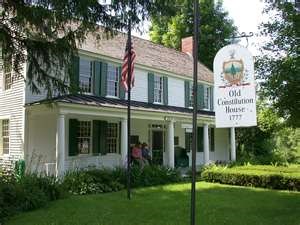 The Old Constitution House State Historic Site
Called the "Birthplace of Vermont", the restored Old Constitution House looks as it did more than 200 years ago. An exhibit recounts the writing of the most progressive constitution of its time, and examines its effect on the politics of the young nation. http://www.historicvermont.org/constitution/ Neighboring Breweries
Long Trail Brewery: Bridgewater Corners VT http://longtrail.com/ Harpoon Brewery: Windsor VT http://www.harpoonbrewery.com/
Saint Gaudens National Historic Site
Discover the beautiful home, studios and gardens of Augustus Saint-Gaudens, one of America's greatest sculptors. Over 100 of his artworks can be seen in the galleries, from heroic public monuments to expressive portrait reliefs, and the gold coins which changed the look of American coinage. http://www.nps.gov/saga/index.htm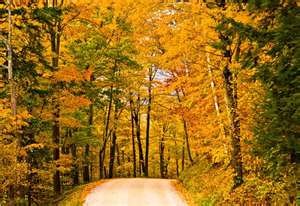 President Calvin Coolidge Home: Plymouth VT
Unique in American history, Calvin Coolidge was sworn in as President by his father, here in his boyhood home on August 3, 1923. http://www.historicvermont.org/coolidge/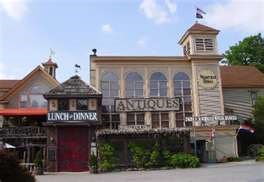 Antiques Collaborative
Over 165 dealer displays on three floors in the converted farm house, featuring the finest in quality antiques and decorative accessories. Featuring New England country furniture and one of the largest displays in northern New England of sterling and coin silver from the 17th century through the Arts and Crafts period. http://www.antiquescollaborative.com/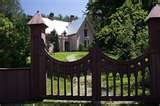 Justin Morrill Homestead
The lifetime of Senator Justin Smith Morrill nearly spanned the 19th century, and many of the qualities that distinguish that American century were represented in the accomplishments of this self-educated native of Strafford, Vermont. http://www.historicvermont.org/morrill/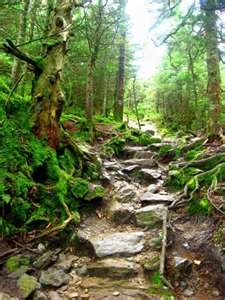 The Appalachian Trail
http://www.appalachiantrail.org/site/c.mqLTIYOwGlF/b.4805427/k.732F/Explore_the_Trail_Vermont.htm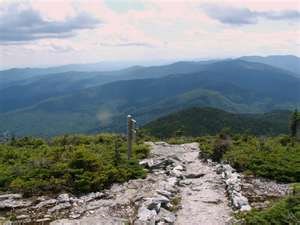 World Famous Long Trail Of Vermont
https://www.greenmountainclub.org/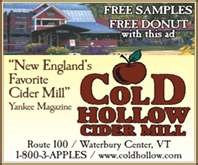 Cold Hollow Cider Mill
Cold Hollow does it the old-fashioned way, making pure cider with a traditional rack and cloth press built in the 1920s — you can even watch it being made. You'll also be lured by the warm aroma of the legendary Cold Hollow Cider Donuts. Gourmet magazine called 'em one of the country's top four donuts." They press year-round, and are open seven days a week, from 8 a.m. till 6 p.m. (7 p.m. in the summer months). http://www.coldhollow.com/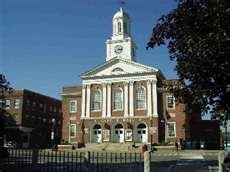 Lebanon Opera House
Enjoy world class entertainment locally. The recent renovations at the Opera House in neighboring Lebanon New Hampshire have been a catalyst for community economic development, leading a renaissance of Lebanon's downtown. It is without question, a cultural center for the Upper Valley region. http://www.lebanonoperahouse.org/ Vermont Marble Museum
Learn the history of marble. From fascinating ways of quarrying it to famous places Vermont Marble is being used. http://www.vermont-marble.com/ Norman Rockwell Museum
The museum includes a nationally recognized collection of Norman Rockwell's art. The museum, established in 1976, is a tribute to Mr. Rockwell's time spent in Vermont. The display contains more than 2500 of Norman Rockwell's magazine covers, calendars and other pieces of his talented work. Rutland, Vermont http://www.normanrockwellvt.com/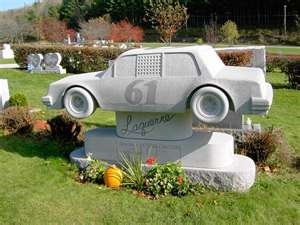 Hope Cemetary: Barre Vermont
Yes, we said cemetery! Take a minute and check out the website of amazing photos. Seeing is believing. Located on a small hillside in Barre, VT, the "Granite Capital of the World", the Hope Cemetery stands as a magnificent tribute to the stone cutters and artisans peacefully interred amongst their very own creations. Truly one of a kind. http://www.seacoastnh.com/dct/barrecemetery.html http://www.vermonter.com/hopecemetery.asp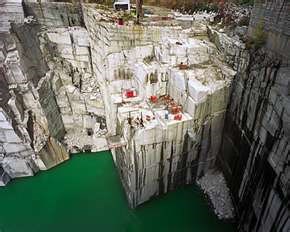 Rock of Ages- Barre Vermont
Tours to an active granite quarry nearly 600 feet deep, as well as tours of a 160,000 square-foot factory. Watch cutting, polishing and sculpting of granite. Popular destination. http://www.rockofages.com/en/gift-shop-a-tourism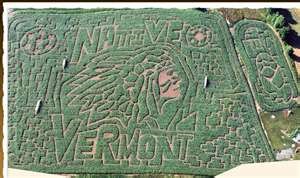 Great Vermont Corn Maze
Voted one of the 10 best mazes in America, the Great Vermont Corn Maze offers more than just a maze, but an experience that can bring the whole family together for the day. Opens in August, annually, when the corn is nice and high! Danville Vermont http://www.vermontcornmaze.com/

Green Mountain Rock Climbing
Vermont's best indoor climbing experience; Green Mountain Rock Climbing Center is located on Woodstock Ave., (Rt. 4) in Rutland, Vermont. Rutland Vermont http://www.vermontclimbing.com/Home.html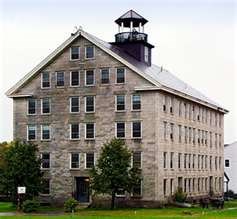 The Enfield Shaker Museum
Nestled in a valley between Mt. Assurance and Mascoma Lake, in Enfield, New Hampshire, the Enfield Shaker site has been cherished for over 200 years. At its peak in the mid-19th century, the community was home to three "Families" of Shakers. They practiced equality of the sexes and races, celibacy, pacifism and communal ownership of property. Shakers farmed over 3,000 acres of land, educated children in model schools and worshipped in the "Shaker Way." Enfield Vermont http://shakermuseum.org/ The Vermont Country Store
The Vermont Country Store is owned by Lyman Orton and his sons. They are all 7th & 8th generation Vermonters who still adhere to the old-fashioned values set forth by the family elders and take pride in being The Purveyors of the Practical and Hard-to-Find. The Vermont Country Store is a must see! http://www.vermontcountrystore.com The Vermont Teddy Bear Factory
Today, more than 150,000 people a year visit the Vermont Teddy Bear Company to find out how a teddy bear is made from scratch, and to make their own teddy bear in the Make A Friend for Life® Cubhouse or select one already made and dressed in the Bear Shop. Burlington, Vermont. http://www.vermontteddybear.com