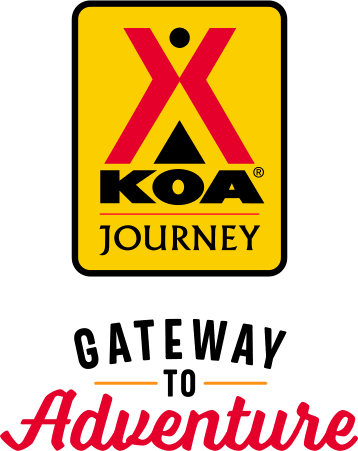 KOA Journey Campgrounds
KOA Journey campgrounds are the perfect oases after a day on the road. Whether it's along the way or a quick getaway, they've got you covered. Located near the highways and byways of North America with long Pull-thru RV Sites, they deliver convenience to the traveling camper. Pull in, ease back and take a load off.
KOA Journeys Feature:
Pull-through RV Sites with 50-amp service
Premium Tent Sites
Well lit after hours check-in service
Directions
Located on M-28 in Wetmore: 3.5 miles east of Munising. The campground is approximately 125 miles from Mackinac Bridge and 45 miles from Marquette.  GPS: N46.3773, W86.5915
Get Google Directions
Sep 21, 2020
Steve was extremely welcoming!
Sep 21, 2020
The staff is 100% amazing. The facility, shame on you, located across the street from a landfill, the number of files is unreal and to blame it on "the area" is just asinine. Furthermore, to put this on your employees to deal with daily, is also asinine. Other than the files; the tiles in the women's showers are broken, and the men's facility was gross. Employee's are amazing though! :)
Sep 21, 2020
Bathroom were clean, showers were a little small and had some cracking tile on the women's side. Overall, nice place to rest at night. The firewood was pretty wet, we used a fire starting log and 3 small fire starters on it the first night to keep it going.
Sep 21, 2020
Very accommodating for our big rigs. Nice people. Will stay again.
CAMPGROUND RESPONSE / COMMENTS:
We're glad you enjoyed your stay and we looking forward to seeing you again!
Sep 20, 2020
Very well run campground, clean, pre-check in, friendly staff, and went out of their way to help us!!!!!
Sep 20, 2020
Very quiet. Nice bathroom. Staff was friendly and helpful.
Sep 20, 2020
Noisy and smelly as across from dump, fly infested bathroom, shower tiles lose in both shower stalls, mold on ceilings, crabby desk staff, laundry facility was sub par. We did not have a good experience. Surprised it did not measure up to most other KOA campgrounds.
Sep 20, 2020
The campground is very nice. The spots are fairly spacious and most are tree covered. The staff is very helpful and welcoming. I would stay here again.
Sep 20, 2020
Nona, The proprietor, was very good and helpful, but the camp itself had issues. There was only one place that you could get water. There was one small trash can. It was a very noisy campground. Road & Train noise. Tiles loose and or missing in ShowerS. We have stayed at six KOA's, this one being the only one with issues. DKB
Sep 20, 2020
Very dirty grounds, literally. No grass, and no gravel. Just dirt. Huge potholes for roads in park and horrible for campers. We were not happy. Not what we expect in a KOA. This park needs groundwork all over!
Sep 19, 2020
Staff was very friendly. We will definitely come back.
Sep 19, 2020
Unleavel camp site and to close to other campers
Sep 19, 2020
I would say your KOA is about 2 steps below the Michigan State Parks. I always thought KOAs were a step above. The bathroom showers desperately need updating. And our cabin deadbolt needs replacing for it was extremely difficult to lock from the outside. The cabin was very clean and welcoming.
Sep 19, 2020
The sites were very desolate and the roads were awful!
Sep 18, 2020
Very bad pull thru sites. Muddy, right on top of nextdoor RV's.
Sep 18, 2020
Nice sites. Only issue was amount of sand. Well located.
Sep 18, 2020
Nice quiet place, laundry on site which was nice, not far from all of what Pictured Rocks National Shoreline has to offer.
Sep 18, 2020
About the only place to stay in munising. God help you if it rains, the whole place is dirt. Nice people that run it.
Sep 18, 2020
Other than having to move once it was very nice. Our first night stay in 23 was great. Full hookup and very private. After spending the day in Paradise and Tahquamenon we had to move to 29 upon arriving back. This spot was very level, but our fire ring was on open ground and right next to our neighbors. No privacy at all. Water and electric, no sewer. It would be nice if they had trails.
Sep 17, 2020
The site was very wide and tree and rock free for backing in and pulling out. The breaker switch on the electrical box kept clicking off. We had to call the office about it. The road in and out needed to have some large holes and ruts filled with gravel.
Sep 17, 2020
Had a Great time, we will for sure return.
Sep 17, 2020
Our stay was very nice. We went to falls, had 2 bombfire , the wood burned nice that we bought from KOA. We really liked the site we had. Thank you
Sep 17, 2020
Had a great time at this KOA! We stayed in one of their cabins and it was perfect. Camp hosts were nice and everything was very clean. I gave a 4/5 due to highway noise and closer proximity to neighbors than other campgrounds we've stayed at. Would stay there again if we are ever in the area.
Sep 16, 2020
Water problems. Don't like we'll water. Maybe filter it.
Sep 16, 2020
Nice clean and quiet.
Sep 16, 2020
The camp is in need of attention. Mostly the bathroom showers were terrible, the tile damaged surely allowing mold. The site still had plastic cookware lying around and was muddy. They need to place rock or something in these site to help keep them cleaner and more level. We've been staying at lots of KOA's across the country and this one by far needs the most work. It is damaging to the brand
Sep 15, 2020
walked into cabin & smelled extreme smell urine/mold? cabin, turned on baseboard heatr, smell continued, poured water on it & ozzed dirt, had layer of dust. discover hair from previous user when lifted plastic trash bag out. looked under bed & ball found from previous user, cabin not sanitized after use. bathrm smelled mold bad, mens shower not drained from shower stall, not enough water pressure.
Sep 15, 2020
No outside lite on sign on main road. Wasn't turned on. Really need base course in road going into koa. Bathrooms sucked. Crumpy showers. Poorly kept up. Need better standards.
Sep 14, 2020
I prefer larger more rustic sites. The staff was great.
Sep 14, 2020
The campground is easy to access, is close to a lot of attractions. It was a quiet campground. Our one knock is that there is just dirt roads and dirt sites and this makes for one messy camping experience. They should think of placing gravel on the roads and the sites to cut down on the mud and sand.
Sep 14, 2020
beautiful campground.
Sep 14, 2020
Sites were nice. But bathroom latches were broken, showers were dirty, roads needed paving or grading. Huge potholes. Dump station in bad location and needed work. No parking for bathroom. For all the fees you charge, you should upgrade your Campgound.
Sep 14, 2020
Fire rings a little to close to pull in spot
Sep 14, 2020
Hosts were helpful, site nice. Would like a fenced dog run. The gravel stayed with us for days not a great surface cover.
Sep 13, 2020
Front office was clean & staff was friendly & helpful. Most of the sites where we were needed some gravel & leveling, our whole site was sandy dirt. The bathrooms were in need of repair/renovation! Door locks on stall doors were falling off, 2 of the soap dispensers had fallen off the wall & were empty every time I went in. Septic system had issues & we were unable to use our FULL HOOKUP site.
Sep 13, 2020
Are stay was ok. There needs to be lots of work done. Having to face another site is not much privacy. Every other site going opposite direction is very confusing. Also there was no way to get to restrooms unless you cut through a site or go all the way around. On a plus side when we were there you had problems with sewer for full hook up and got it fixed ASAP. I give you a lot of credit for that.
Sep 13, 2020
Nicely wooded site at the back of the campground with water and electric . Very friendly and helpful hosts.
Sep 13, 2020
The road to the office is filled with potholes. Typical overpriced KOA with postage stamp sized spot. I paid 35 a night for the same amenities at a non KOA the night before. I had a motorhome and because of the way the spot was setup, there would have been no way to have a campfire.
Sep 13, 2020
The bathrooms was disgusting. People screaming till we hours in the night. I would not recommend this campground to anyone. Flys all over in both bathrooms.
Sep 12, 2020
The site was updating their septic system, so although we paid for a full hook up site, we had to pull up and use the dump station. I would have preferred a refund for the difference in a full hook up site versus water/electric only site. We also were placed in a group site with other single campers. Given the covid situation, again, I would have preferred to NOT have been in a group site.
Sep 12, 2020
Campsite is extremely loud with road noise and trucks backing up everywhere. Camp roads need paving, as it turns into waterlogged mud and makes accessing the wash house difficult. Wash house does not appear to be maintained well and needs updating.
Sep 12, 2020
Great camping experience and everyone was so kind
Sep 12, 2020
Very clean campground. Friendly staff.
Sep 11, 2020
Nice campground and very friendly hosts.
Sep 10, 2020
This KOA has great potential. Staff were outstanding. Check in was great and the store had nice local items. The owners need to focus on putting down several tons of gravel to cut down on the dust and mud holes. We were in the field out front and the dust was incredibly bad!!
Oct 13, 2020
What a beautiful location.
- Alicia Purser on Google
Oct 10, 2020
We stayed here for two weeks. Very quiet with friendly staff.
- Mike Bristol on Google
Oct 02, 2020
Beautiful campground all around!! Plus lots of sights to see in town!!
- Caitlyn Moore on Google