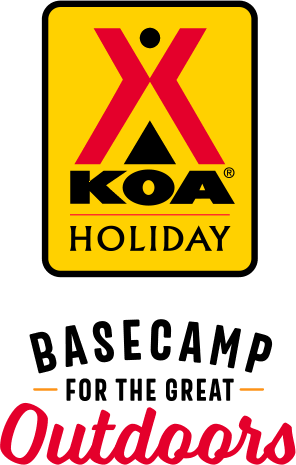 KOA Holiday Campgrounds
Whether you're exploring the local area or hanging out at the campground, KOA Holidays are an ideal place to relax and play. There's plenty to do, with amenities and services to make your stay memorable. Plus, you'll enjoy the outdoor experience with upgraded RV Sites with KOA Patio® and Deluxe Cabins with full baths for camping in comfort. Bring your family, bring your friends, or bring the whole group – there's plenty of ways to stay and explore.
KOA Holidays Feature:
RV Sites with a KOA Patio®
Deluxe Cabins with full baths
Premium Tent Sites
Group meeting facilities
Jul 27, 2021
Stayed for 2 weeks. They are amazing with the kids activities and conveniently close to Downtown Petoskey and Petoskey State Park. That said, we had booked our stay 8 months out and still ended up with a cramped space. Fire pit was worthless since it was so close to our rig and our neighbors rig.
Jul 27, 2021
For a KOA Holiday I found Petoskey to have limited items. The camp store is small with very limited items (not Covid related, been like this for years). No walk up food (ice cream, pizza, etc) offered at the campground. The pool was extremely cold (cover wasn't used in the 4 nights/days we were there) to the point it was almost unusable. Would say it's lower requirements of a Holiday location.
Jul 27, 2021
Staff/park was WONDERFUL!!
Jul 27, 2021
We had a blast! We had previously stayed at Petoskey RV Resort, and we assumed that we would like the KOA less. We were wrong… We are excited to return next year! The staff was kind, the amenities were plentiful, and we absolutely loved our site.
Jul 27, 2021
We loved the park, but not our campsite. We were on the entrance of the construction site and the lot should not have been available. It was a muddy mess with caution tape and cones. To be fair, it should have been discounted or not available at all. Otherwise, the park is very nice with many amenities and fun things to do.
Jul 27, 2021
Your place is so nice, was conveniently located between the things we had in mind to do. Clean restrooms, friendly staff and friendly people who camp there. Will definitely consider coming back!
Jul 27, 2021
The cabin was so cute, comfortable, and clean!
Jul 26, 2021
We absolutely loved the new deluxe cabin we stayed in! Had almost everything we needed. Only suggestions would be bakeware (cookie sheets, cake pan etc) to actually use the oven, a whisk and making sure the mattress covers were washed between guests. We'll be back for sure!
Jul 26, 2021
Park was very good. One of the reasons I stayed there was the close proximity to the bike trails into Petoskey and Harbor Springs. However you need to cross a very busy (I-31) to get to the trail. Very dangerous. I probably won't go back.
Jul 26, 2021
We LOVE this KOA and we're even more thrilled to see all the updates and soon to come new areas in development. Little tight on backing in at site 38 with a 19ft trailer and Ford Expedition EL. We already booked for next year but requested a specific site.
Jul 26, 2021
I reserved a campsite in March for a full hookup for two weeks..When I got there they put me on a site without sewer hookup. As a physician at McLaren I needed to shower daily. They did not offer a sewer emptying service. I asked why they put people in tents on sewer sites and they said they were mixed sites. I couldn't have a sewer site because I was staying too long.Does this make sense???
Jul 26, 2021
Very clean but the sites are very small and the bathrooms didn't work well.
Jul 26, 2021
Construction noise was bad. Other than that a beautiful place. Quite at night.
Jul 26, 2021
Staff is nice, the cabins and restrooms are clean. The restrooms by the camp store could be updated.
Jul 26, 2021
beautiful grounds. beautiful cabin. we were greatly impressed and will definitely be back and recommend to everyone!!
Jul 26, 2021
This was our first camping trip in our new RV and it couldn't have gone any smoother!! The staff was so friendly and helpful. I was surprised and pleased to learn that they have escorts who take you to your site and also that they do a daily trash pickup. Our St. Bernard loved the dog park. We plan on returning and would highly recommend!!
Jul 26, 2021
We had the best time - and thoroughly enjoyed our campsite! Everything was neat and tidy - the staff was beyond friendly and accommodating! We will absolutely be back! THANK YOU!
Jul 26, 2021
Very clean, nicely landscaped, beautiful campground. Only complaint was cabin 23 that we stayed in was way too close to restroom/ shower when trying to sleep. Doors bang close pretty hard and hand dryer sounds as if its in same room. No complaints about our overall stay other than cabin too close to restroom noise
Jul 26, 2021
We moved from the Petoskey State Park after one night to the KOA. The state park had so much mud, that trying to take the dogs out onto the narrow cement pad with mud all around was really unpleasant. We were much happier at the KOA where it was still soggy, but a lot more grass. Also, everyone from KOA was so helpful and friendly, and they had a great convenience store.
Jul 25, 2021
Will definitely be back. Very clean well kept mini cabin, friendly staff
Jul 25, 2021
First time at this campground and everyone was so nice! The park is spectacular. Plenty to do nearby and see!
Jul 24, 2021
Nice park, great location. Looks like the owners have made lots of improvements and are continuing to expand,
Jul 24, 2021
Really nice place. Very clean
Jul 24, 2021
Nice, clean campground. Only reason not giving 5 stars was because the dog park was the downfall..unkempt & somewhat overgrown with weeds, no grass
Jul 23, 2021
Sites are small but most have some grass. It was clean and everyone was very nice.
Jul 23, 2021
Shout out to Sydney from check in to check out ease. Everything as expected, just great service. Could not imagine a nicer grounds. Third visit in past 7 years, met extended family there and it's like living in the same few blocks, just spectacular time! Great area to do things as well.
Jul 23, 2021
Superior service. Fun things to do. We enjoyed our stay.
Jul 23, 2021
Very nice girls at check in, very helpful! Cheerful and fun to talk with
Jul 22, 2021
Beautiful as always, been coming here for 20 years now and will be back next years, but worried about pricing your way out. Next year might be our last, its getting to expensive. After all its camping.
Jul 22, 2021
The campground was clean and the staff very accommodating and friendly. As seen so many times in this post-pandemic era, the number of staff is reduced. However, the staff at this location were the picture of professionalism and very friendly. That always makes your stay so much nicer - it rubs of on everyone else!
Jul 22, 2021
I was paying more attention to the employee giving me directions backing into my site that I didn't realize that the turn that he wanted me to make was too tight and my truck and camper contacted each other for some damage. Lesson learned. Somewhat pay attention to the employee but do my own thing safely. Other than that, our stay was enjoyable. Friendly staff. Clean camp ground.
Jul 22, 2021
Overall the campground was clean and staff was pretty friendly. They advertise that there is WiFi, it's basically unusable and the host company gets you to upgrade to a better service for a fee and it's not usable either. Don't advertise something if it's not usable and people are getting scammed or just fix it and get real service. Pretty expensive overall.
Jul 22, 2021
We stayed in Cabin 72 and we were very pleased! The cabin exceeded our expectations and the campground was beautifully situated and the staff were more than helpful! Me and my family will be coming back!
Jul 22, 2021
It took hours for you to answer the phone that would be my only negative statement. We called and called and called because there was a mixup at the campsite we should've had for that night. But once we got there it was fabulous
Jul 21, 2021
Great campground, friendly people and great service. Went out of their way to help us when we had a small problem. Would definitely recommend Petoskey KOA to anyone.
Jul 21, 2021
Everything about our stay was amazing. The check-in process, the beautiful campground/pool and the great staff. We will be staying again in the future.
Jul 21, 2021
Clean, quiet, very friendly staff, well maintained!