Alert
KOA SELECT MY SITE: Guests can now pick and lock in a particular campsite for a one time $20 fee. This is a new feature KOA added this year. When booking online, its under the reserve button titled "KOA Select My Site." You may also call and lock your site in if you do not want the computer to pick a site for you.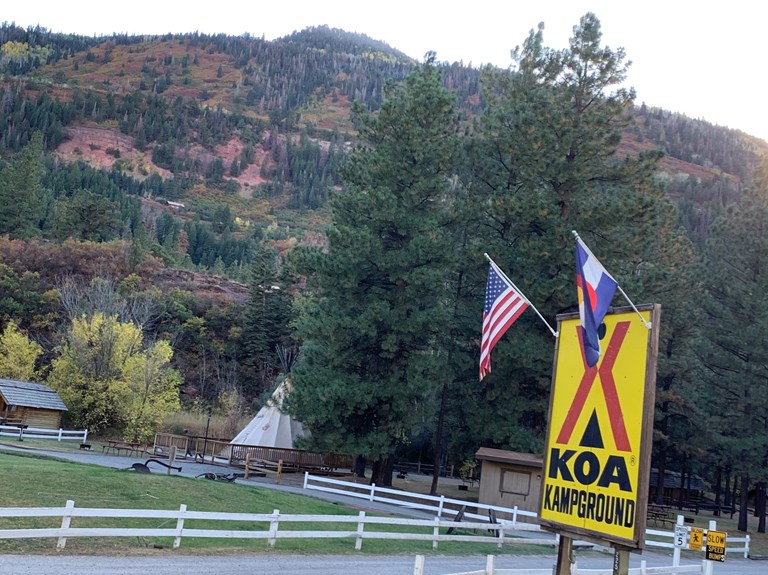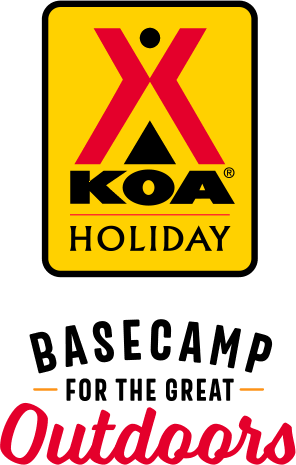 KOA Holiday Campgrounds
Whether you're exploring the local area or hanging out at the campground, KOA Holidays are an ideal place to relax and play. There's plenty to do, with amenities and services to make your stay memorable. Plus, you'll enjoy the outdoor experience with upgraded RV Sites with KOA Patio™ and Deluxe Cabins with full baths for camping in comfort. Bring your family, bring your friends, or bring the whole group – there's plenty of ways to stay and explore.
KOA Holidays Feature:
RV Sites with a KOA Patio™
Deluxe Cabins with full baths
Premium Tent Sites
Group meeting facilities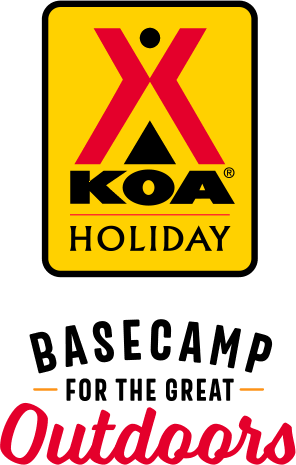 KOA Holiday Campgrounds
Whether you're exploring the local area or hanging out at the campground, KOA Holidays are an ideal place to relax and play. There's plenty to do, with amenities and services to make your stay memorable. Plus, you'll enjoy the outdoor experience with upgraded RV Sites with KOA Patio™ and Deluxe Cabins with full baths for camping in comfort. Bring your family, bring your friends, or bring the whole group – there's plenty of ways to stay and explore.
KOA Holidays Feature:
RV Sites with a KOA Patio™
Deluxe Cabins with full baths
Premium Tent Sites
Group meeting facilities
Directions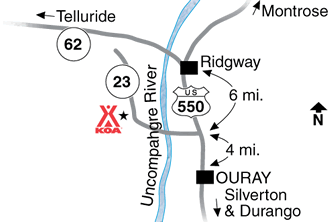 KOA sign on highway.
From Montrose, turn right on county road 23 (mile marker 98)
From Ouray, turn left on county road 23.
Get Google Directions
Jul 07, 2020
All was great, except:the mattresses in the Kamping Kabins were not comfortable. We plan on bringing something to supplement the mattresses next year. But, we are definitely returning. Thanks Troy and Penny for a great first year as the new owners. You are off to a great start. Only one rec: PLEASE never forget the young couple with 3 kids that just want to camp in a tent. $ can be tight.
Jul 07, 2020
Great. So many workers and all were so very friendly and attentive. KoA would even Text us on activities and services that were available. Restaurant was great. It was all good. We would definitely come back without any doubts. It was a little dusty but that was due to drought conditions. And we were sadden that there were no 4th fireworks/activities due to CV-19. Thumbs Up.
Jul 07, 2020
The scenery was beautiful, the staff was great but there are too many people/sites. I feel like the owners tried to use every inch of space and this I felt crammed. Our space, a back-in, backed up to a space that was perpendicular to ours and thus we had no privacy from the campers in this space. The whole family watched as we backed in and set up.
Jul 07, 2020
everything went very well. The text to order ice and firewood made social distancing easy. All the text updates were appreciated during our stay. Everything was clean and organize. All of the staff were extremely friendly..
Jul 07, 2020
Very dusty and too crowded. They really pack the tents and rv close no organization at all. Also lots of dog poop not picked up. Need better trash service. Need trash bins placed instead of them coming around and pick up. However the food was really good at the dining room.
Jul 07, 2020
The spot they put us in had a deck attached. Our stairs would not fully extend. They did not offer to accommodate us with a longer sewer hose. Our 5th wheel stuck out of the camping spot by 20 feet which meant that we were in the road. I asked for a different spot and they said they didn't have any. Several spots were vacant and we could have moved. They were not very accommodating.
Jul 07, 2020
Great new owners
Jul 07, 2020
I've stayed at the Ouray KOA several times, and always enjoyed it. It's been several years since my last stay there, and this year there seemed to be far more campsites added, in very little space. It was crowded and full. Also, because of the Covid pandemic, I would have expected the bathrooms to have been cleaned several times a day. They were only cleaned once a day, not often enough.
Jul 07, 2020
We loved everything about it except the lack of masks and social distancing by the employees.
Jul 07, 2020
The campground was clean and comfortable. Staff was very friendly and helpful.
Jul 07, 2020
Our nice camp spot we've used for years is now many many spots. We spent a week sucking dirt since our tent was about five feet from the road. Seen the water truck once in a week. Tried one day to relax at camp but it's hard to do with a tractor and three or four men with shovels ten feet from our tent. Good luck with your money pit, hope it brings you joy and happiness. Way to kill a nice spo
Jul 07, 2020
Ive been coming to this KOA for 35 years. But never again. Felt more like a tailgate party than a campsite. They've turned every Available inch of land into a campsite. You are a foot away from someone else on all sides. Nobody was wearing masks in the kitchen while preparing food and rarely in the office. The staff was nice, though, and i enjoyed the ability to text and get firewood delivered.
Jul 07, 2020
The staff was wonderful. Great attention to detail, especially the rangers that take you to your site. The sites are extremely close together and way too cramped. It's like being in a high rise in NYC. People play music...why do they think you want to listen to their music when they're 10 feet away? I will not stay here again just because of the cramped sites.
Jul 07, 2020
Troy was the best host, even made sure us older seniors got a cart ride from our site to the restaurant so we didn't have to walk. The 4th of July Fire truck parade was a special surprise too and the young kids had a lot of fun. The view is fantastic, the sites are spacious and the staff very friendly and helpful !!! No doubt it's a wonderful place to stay on your trip to Colorado.
Jul 07, 2020
I was amazed at how friendly EVERY one I came into contact with was at this KOA. From the cooks, to the grounds keepers, to the check-in staff–all had a friendly and helpful disposition. Am definitely coming back!
Jul 06, 2020
Great clean and friendly campground!!
Jul 06, 2020
communication through text message Excellent staff were very helpful and friendly. firewood delivered to campsites super. . The grass has been destroyed. Have seen water restrictions before but have never seen it this bad in 20 years. Tent sites crowded by the office looked like a getto or homeless camp. Long lines to the bathrooms at night common .Bathrooms not cleaned frequently enough .
Jul 06, 2020
I've been coming to this campground for 10 years now and it is by far my favorite campground to visit. The new staff is great and very friendly. The only thing I did not like was it was a bit overcrowded. The newly added tent sites and removal of the playground for new sites makes it feel very congested when you arrive. However still a great place to visit.
Jul 06, 2020
This was our 4th year in a row going to this KOA. It's grown slowly over the years but this last year it came under new ownership. It has transformed from a quaint and dispersed camp ground to a packed-in tight and non-stop road traffic and construction zone. I'm hugely disappointed in where it's heading. Someone new might not know the difference and it does have many amenities for adults an
Jul 06, 2020
My only complaint would be the bathrooms need to be cleaned more often. With Covid-19, there is no excuse for dirty bathrooms, and they were always filthy at night and in the morning. During these times, you need to up your game on cleaning common spaces like that. Everything else was great.
Jul 06, 2020
Enjoyed the campground & facilities. I feel that the restaurant should open earlier in the morning than 8 AM for those who want to start their day early. We rented Jeeps & that process was slow & frustrating. Jeeps were filthy when we got them - definitely not good in this COVID era. You need to notify people in advance that insurance information is needed for renting Jeeps.
Jul 06, 2020
The location is great and we've stayed here many times in the past. This time wasn't as pleasant thanks to the one lady in the office that took every opportunity she could to yell at our kids. We had also requested that our two families have sites near one another yet we ended up on opposite sides of the park. It appeared to me that the folks in the office didn't even attempt to put us to
Jul 06, 2020
This is the best KOA I've ever stayed at!!
Jul 06, 2020
Great staff very helpful! Would definitely go back!
Jul 05, 2020
beautiful campground & cabins! very polite and welcoming staff.
Jul 05, 2020
Very nice KOA with a lot of improvements in the works. The folks are very nice and quite helpful. Live music and BBQ was a great touch.
Jul 05, 2020
The prices are outrageous. We paid an additional $48 for 3 kids and 3 adults. The employee who helped us park in an extremely difficult spot almost let my husband run into a tree. Some of the staff was nice but not willing to accommodate when there was miscommunication on price. They were actually somewhat rude about it. The restrooms were not that clean. We will not be staying here again.
Jul 04, 2020
We rented a Kamper Cabin which is basic advertised with power&water. Unfortunately when we paid & moved in we realized that there was no water at our unit. Called the front desk and they sent three individuals and confirmed no water to our cabin. They were surprised too. Unfortunately we had no choice or other option but feel we paid for this service and was not given any partial refund.....
Jul 04, 2020
It was awesome campground one of the best we have ever stayed at
Jul 04, 2020
Really did not enjoy being in a campsite completely surrounded by other people. I've never been to a KOA that had so many campsites directly next to each other. Also did not enjoy the communal bathrooms as it gets very hot and humid in there. Would not recommend.
Jul 04, 2020
We really enjoyed our stay at the Ouray KOA. The staff went above and beyond to make our stay the best. Our spot was near the stream and it was so relaxing. Camp was very clean and picked up. Got food to go a couple times, both times were very good although we did wait awhile for it. This was our first time at this KOA. Overall great stay and we've already booked our site for next year.
Jul 04, 2020
It was great! Friendly people! Thank you!
Jul 04, 2020
The location is pretty but this KOA felt like it's bottom line was the most important thing. Sites are crammed in: We were in the sites by the creek (this was pretty) but it was in the driveway for checking in - so the afternoon was a parking lot and we couldn't get out. These sites should be used for a playground/public space. It's called a Holiday but really is an oversized Journey.
Jul 04, 2020
Staff is very friendly and accommodating.
Jul 04, 2020
Fantastic stay. Owners were on site and happy to be there. The restaurant food was fabulous. Had the bbq special two nights in a row. Great value. If you are considering staying here you won't regret it. This is a place for nice friendly campers.
Jul 04, 2020
Every single team member was so friendly and helpful. This was our first KOA experience and it was just delightful.
Jul 04, 2020
The KOA Ouray is very well run. Service in the restaurant, coffee bar and store is friendly and fast. Great live music at night. The bathrooms are super clean. It was such an enjoyable stay. We will absolutely be back. I highly recommend this Kampground.
Jul 04, 2020
Everyone is so friendly and helpful. Facilities were clean and everything functioned. Check in was easy and they even deliver things you need right to your campsite.
Jul 04, 2020
Very clean restrooms. Very convenient with lots of nice ammenities.
Jul 03, 2020
Beautiful campground! Friendly staff. Thank goodness for Troy who helped back us in. They run a well oiled machine there! Preparing for the busy weekend, they set up an additional check in place so it does not back up. Plenty of staff. Already made reservations to return. You will not be disappointed.
Jul 03, 2020
Super clean and over the top service!
Jul 03, 2020
Space was very tight and had to share an outdoor area with neighbor (normally outdoor area is on opposite sides) - not ideal in any situation and certainly not during a pandemic requiring social distancing. Additionally, the spaces were so tight we were not able to put our slide out all the way (and we don't have a huge camper). The help at the desk was not friendly or helpful. Disappointing :(
Jul 03, 2020
We checked in on July 27th around noon. We had requested and reserved a 50 amp and they put us in a 30 amp. We followed them to the site. They took us the hard way when backing in a camper. Maybe they had no experience in backing in a camper. They did get us moved to a 50 amp but the lady was very rude and aggravated. We spoke with several other campers they were treated with the same rudeness.
Jul 03, 2020
So much dust and spots are too close together. Nice that they offer fire rings but if someone has a fire the inside of your camper will reek as you are practically on top of the neighbors fire. Also, be aware that check in is LATE compared to every other KOA. They will charge you $20 if you arrive early- feels like a bit of a rip off. The creek is nice and the cafe offers a decent cup of coffee
Jul 03, 2020
Staff was extremely kind and helpful. They did a great job communicating with patrons. Facilities were clean, and check in was well organized despite the crowded 4th of July weekend. Can't wait to stay again someday!
Jul 03, 2020
Very nice staff and well organized. Clean facility. GREAT location!
Jul 03, 2020
Always nice to stay in Ouray and at this KOA. Very friendly place. Am very concerned though over their inconsistent Covid policies. Only some employees wore masks inside. No signs recommending that customers wear masks when indoors (and most customers inside store and other places did not). No limits on people inside. Likely that a Covid outbreak will be traced back to this KOA. Hope I am wrong.
Jul 08, 2020
Had a wonderful time. Grounds are clean and everyone was very friendly
- Wanda Stoddard on Google
Jul 03, 2020
Beautiful grounds and lots to do around town. Deluxe cabin was perfect!
- Courtney Nelson on Google
Jul 02, 2020
Cheap coin op laundry and 5$ showers if you're just using the facilities and not staying. Very friendly staff
- Jesse Johnson on Google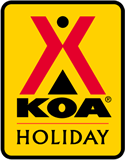 Ouray KOA
Open All Year
225 CR 23
PO Box J
Ouray, CO 81427
Check-In/Check-Out Times
All Sites
Check-in: 3:00 pm, Check-out: 11:00 am
Get Google Directions