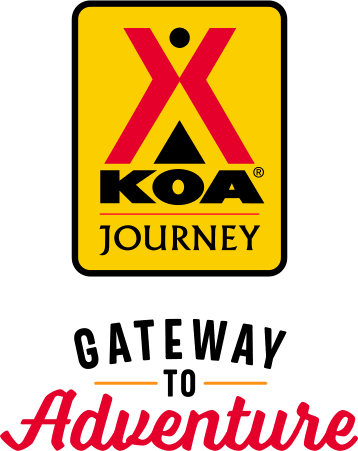 KOA Journey Campgrounds
KOA Journey campgrounds are the perfect oases after a day on the road. Whether it's along the way or a quick getaway, they've got you covered. Located near the highways and byways of North America with long Pull-thru RV Sites, they deliver convenience to the traveling camper. Pull in, ease back and take a load off.
KOA Journeys Feature:
Pull-through RV Sites with 50-amp service
Premium Tent Sites
Well lit after hours check-in service
Directions
I- 65 South, Exit 98, take Left (North on 31W), RV Park is 1.8 mile on Left
I- 65 North, Exit 98, take Right (North on 31W), RV Park is 1.8 mile on Left
I-24 East, take Old Hickory Blvd. Exit 40, Make Left to I-65 North, Exit 98
I-24 West, Follow to I-65 North, Exit 98
I-40 East / West, Follow to I-65 North, Exit 98
GPS: N36.373, W86.709
Get Google Directions
Oct 23, 2021
Very nice people. Clean and well kept site. Bath house was wonderful!!
Oct 22, 2021
We loved the deluxe cabin we stayed in. Very comfortable with bedding, towels and even shampoo and body wash provided.
Oct 21, 2021
This KOA had clean sites, a good laundry facility, helpful staff and generally a very positive environment. Only 20 minutes from downtown Nashville and about 7 minutes from grocery stores.
Oct 20, 2021
Traffic noise is terrible. Lots of cats running loose lots of old trailers and people living in tents in the park. Real tight to maneuver around dog park is a mud hole
Oct 20, 2021
a very nice campground
Oct 19, 2021
It was a very nice Stay. Nice and clean the washers and the dryers. And the Park.
Oct 19, 2021
Positives: front office staff very nice. Park is clean. We felt safe. 30 minutes from downtown Nashville. Negatives: Sites in back are very close together and they share very small grassy picnic areas with next trailer cause their facing each other. The rest of the park are not facing each other and lots are a little bigger.
Oct 19, 2021
Janson, the camp host and his wife were the warmest and friendliest we have encountered on all our cross country KOA camping trip. It was a completely pleasant experience.
Oct 18, 2021
The new owners are extremely nice. We loved talking to them. The cost of the sites was way too high. For that reason we won't be back. Most run down koa we've ever stayed at.
Oct 18, 2021
Ok place to spend the night. A bit pricey
Oct 18, 2021
The manager helped us set up when we got in late. It was our very first time to set up our Class A. He offered some very good advise. Very nice young man from Minnesota. Sorry i can't remember his name. We will definitely stay there again.
Oct 17, 2021
Easy check in. Park and restrooms extremely clean and well maintained. Staff (especially Janson and his wife) were super friendly, always helpful, professional and courteous. Janson loaned me an air compressor to air up the right tire on my pickup. His consideration kept me from having to change the tire. Janson and his wife shuttled us to downtown. Saturday pancake & fruit breakfast �!
Oct 17, 2021
Short and sweet.. thank you
Oct 17, 2021
Very active KOA always entertaining their campers somehow! Very attentive and very nice.
Oct 17, 2021
stayed here for 2 days while we toured Nashville. nice level spots. lousy cable channels.
Oct 17, 2021
Very friendly staff and many activities
Oct 16, 2021
Close to attractions friendly staff.
Oct 14, 2021
Way too many full time campers! The campsites were messy and we could not sit outside because the "full time" camper had their sewer waste running straight through and it smelled horrible. The "full time" camper on the other side had a homemade dog fence built where his two big dogs stayed.
Oct 13, 2021
Sweet extras like Friday night outdoor Disney movie with popcorn, warm fire ring, and Saturday biscuits and gravy breakfast made for a very pleasant, festive weekend atmosphere. Pocket parks and corn hole games and porch swings added to the relaxing vibe. Staff were always knowledgeable, courteous, understanding of any reservation questions, and kind.
Oct 13, 2021
Carly and Jansen were extremely helpful, very nice. Sites are close and need some attention but yes we'd stay again.
Oct 13, 2021
Great enjoyable stay. Beautiful campground.
Oct 13, 2021
People running it were great and friendly. Overall could use a little upkeep. Especially in the back areas. We enjoyed the live music and the breakfast on Saturday.
Oct 13, 2021
Lots of trees and fabulous hosts. Everyone was very friendly and the store had some great items.
Oct 12, 2021
Basic Koa. Nice people. Rather close sites.
Oct 12, 2021
Nice place for one night stay for travelers. Very tight for lg 5th wheels. A lot of traffic noise. Clean and well kept
Oct 11, 2021
Nice campground. Loved the live music both Thursday and Saturday evenings. Clean grounds, friendly staff. Will be going back for sure.
Oct 11, 2021
Well maintained campground but the road noise where we were parked was horrible. Nice entertainment.
Oct 11, 2021
Too close to highway, cable no good, WiFi didn't work .
Oct 09, 2021
To close to the highway--heard the traffic
Oct 06, 2021
Nice wooded campground with long sites. Good internet service and cable. Did not use the showers, so can't comment on them. Let's of road noise due to being close to the interstate. Staid here in a 40 ft fifth wheel for 1 night on 10/4 while traveling south. Would stay here if passing through.
Oct 05, 2021
The cabin was perfect-had everything we needed. Great amenities throughout the campground. We enjoyed the Saturday breakfast, live music, campfires, store, etc. The staff was incredibly nice and helpful, and we felt very at home, like part of the family. It was a really great place, and we'd stay again in a cabin!
Oct 05, 2021
Short 1 nighter on our way to alabama .enjoyed the entertainment
Oct 04, 2021
Only spent 1 night, but nice campground! Very accommodating!
Oct 03, 2021
The pull through sites were long. Staff was friendly and they had biscuits, gravy, fruit, coffee, juice and water for breakfast on Saturday. The park was clean, but didn't sparkle. An OK place to stay.
Oct 03, 2021
People working there a very hospitable. The location was too close to the road and lacked privacy. Just a parking lot. But it was adequate for an overnight stay.
Oct 02, 2021
Couldn't get WiFi, electric hook-up kind of sketchy (no off switch, is that even up to code?), grounds maintenance really lacking. Not up to expected KOA standards.
Oct 02, 2021
It wasn't horrible, but didn't get the code to the bathroom until I arrived very late. Then I don't understand why the primitive tents are so close to the main building. The reason I like to camp is to be away from everything this location has so much light pollution you can barely enjoy your fire. Maybe a partition for the light from the main building or something. I will stay at other KOA's
Oct 01, 2021
Very disappointed that we were told there would be a shuttle to downtown and when we arrived there was not! It was very expensive to take an Uber each way.
Oct 01, 2021
Clean ,nice restrooms and Friendly
Sep 29, 2021
Staff nice. Spaces very narrow and unkept!
Sep 28, 2021
Home sweet home! Staff is great.
Oct 09, 2021
This KOA is under new management. The team of Jenson and Carly are friendly, hard working and eager to make this park better than it was. When we woke one morning to find a flat tire on our truck, Jenson brought over an air compressor so we were able to drive to a tire place for the tire repair. That's service! The rest of the staff were pleasant and very helpful. The pool was still open and very clean. Thursday night provided live entertainment in The Pavillion. Saturday morning breakfast manned by Jenson and Carley was relaxed and delicious. The park was clean. Downtown Nashville was a bit far. Jenson restarted shuttle service and we were his first passengers! We were able to buy Old Town trolley tickets at a discount in the office. There was even a business card for a ride service that gave a 25% discount over Uber rates which we used after a late night on Broadway. It was awesome! Definitely a great place to stay! I highly recommend!
- L Cheney on Google
Oct 02, 2021
We rented one of their small cabins for a night. It was clean, cozy and had all the basic enmities. We also used the adjacent showers/restrooms and found them to be very clean also. The staff were also extremely friendly and helpful. Be sure to check them out.
- Frank Perreault on Google