You Our Guests Are Our Top Priority: COVID-19 Update 5/10/21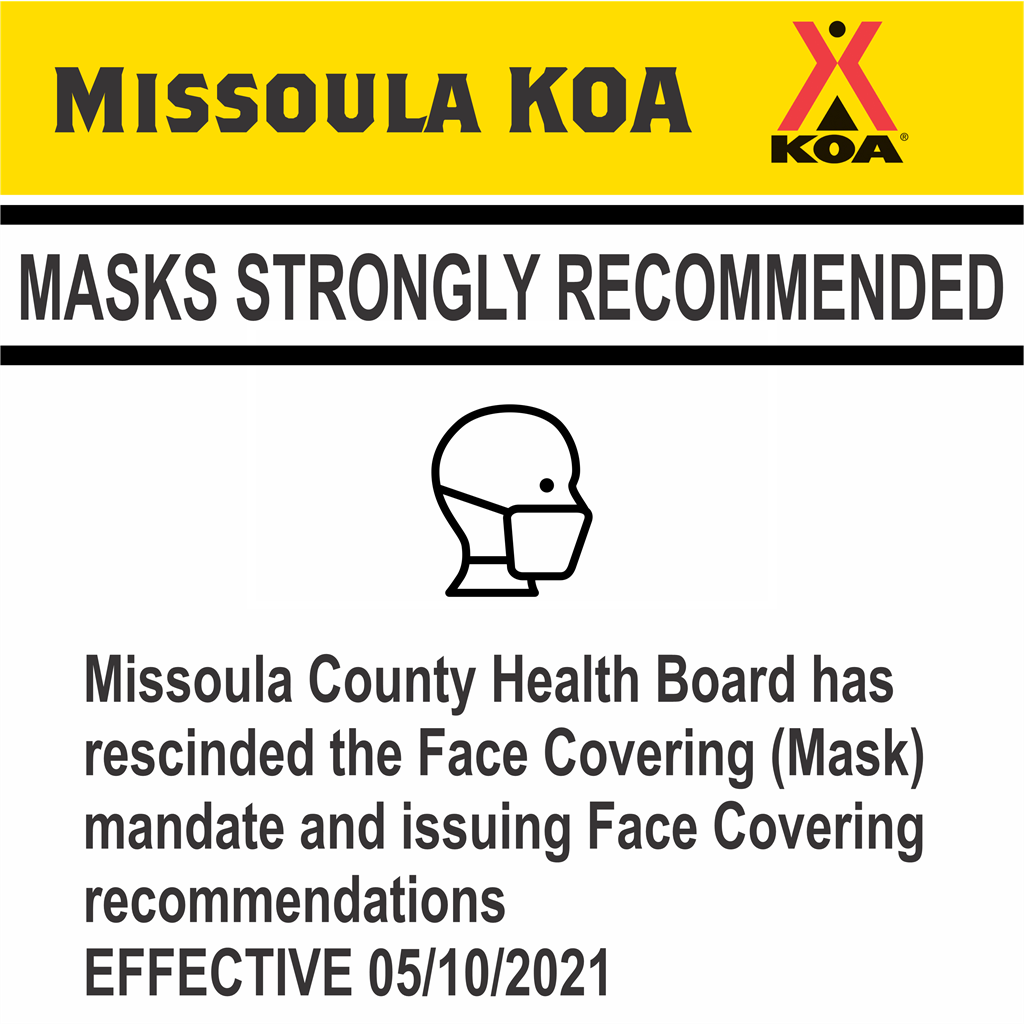 Masks Now Strongly Recommended
Missoula County has met its intermediate vaccination goal of 60% eligible having received at least one dose. The Health Board in April directed the Health Officer to rescind the mandate and issue recommendations upon meeting this goal. Those recommendations are issued in the attached document and effective immediately as of May 10, 2021.
Missoula County is among the top in the state for vaccination progress. The Board and Health Officer commend its many vaccinating partners and citizens' cooperation with masks and the progress with vaccinations that have brought Missoula to this place of low COVID transmission and high vaccination rates.
The Governor's signing of HB 257 occurred simultaneous to Missoula County meeting it's goals and rescinding mask rule as planned by the Health Board.