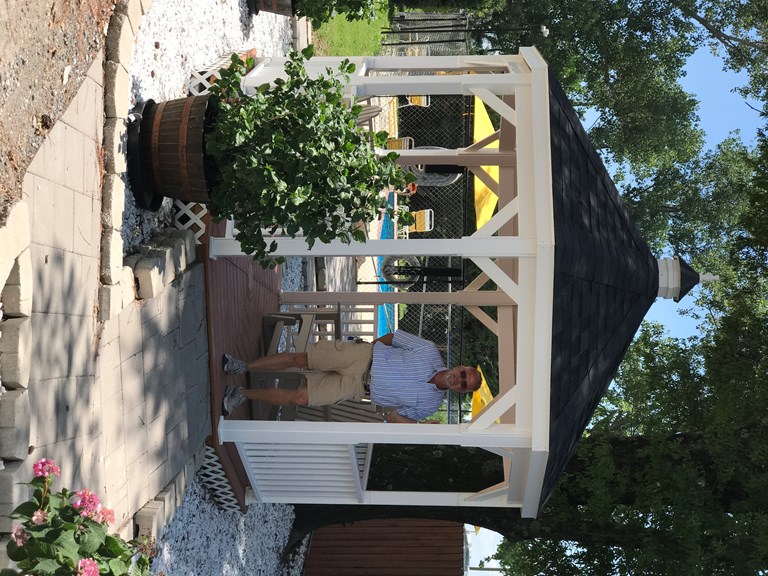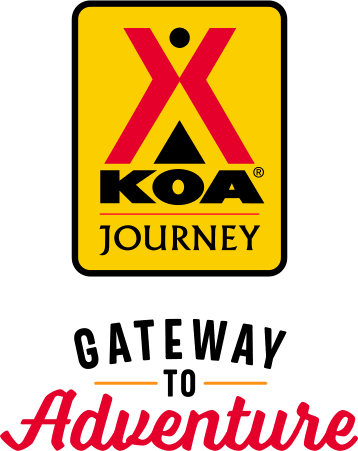 KOA Journey Campgrounds
KOA Journey campgrounds are the perfect oases after a day on the road. Whether it's along the way or a quick getaway, they've got you covered. Located near the highways and byways of North America with long Pull-thru RV Sites, they deliver convenience to the traveling camper. Pull in, ease back and take a load off.
KOA Journeys Feature:
Pull-through RV Sites with 50-amp service
Premium Tent Sites
Well lit after hours check-in service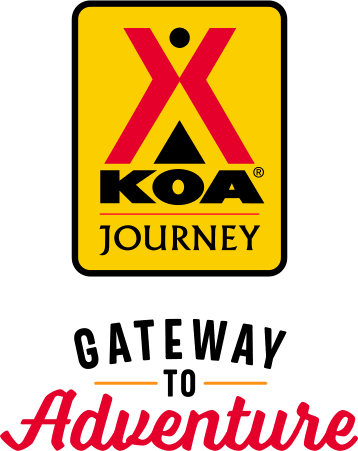 KOA Journey Campgrounds
KOA Journey campgrounds are the perfect oases after a day on the road. Whether it's along the way or a quick getaway, they've got you covered. Located near the highways and byways of North America with long Pull-thru RV Sites, they deliver convenience to the traveling camper. Pull in, ease back and take a load off.
KOA Journeys Feature:
Pull-through RV Sites with 50-amp service
Premium Tent Sites
Well lit after hours check-in service
Directions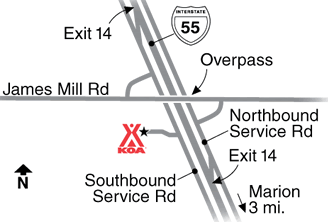 From I-40: Take I-55 N, 6.5 miles to Exit 14, Jericho. Follow AR Hwy signs, KOA on southbound service road.
From I-55 Southbound: Take Exit 14, follow southbound service road under overpass, KOA on right.
*RV GPS prefer the address, if you use the town Crawfordsville
Get Google Directions
Jul 08, 2020
It was clean and the spots felt pretty large. The woman at the front desk was very nice and so was her husband in the golf cart. We'd stay again when we come back through Memphis.
Jul 08, 2020
Quiet and comfortable stay. Lots of shade trees
Jul 07, 2020
Not bad for an overnight stay. Connection were good. Sites level and wide enough. Some care is needed, grass in the recreation areas was tall. Potential there for the pavilion and game areas, but all empty due to Covid right now.
Jul 07, 2020
Very cramped campground right off the highway. I use KOAs for one night layovers and these are the main reasons. This is definitely not a location I would want to stay for a long term RV trip. I do give them high rating for the convenience and the staff I dealt with were great and accommodating.
Jul 07, 2020
Nice folks great WiFi and cable. Due to low land very easily flooded and muddy. Overall good overnight stop.
Jul 07, 2020
You need to offer a contactless check-in procedure. I already paid for the stay, all I really need is the site number. Instead you insisted that I sign your document in person. Unnecessary.The person who brought it out to me was not wearing mask. Please understand that for some of us, the only reason we are traveling in an RV is to avoid the Covid contact that comes with airports and hotels.
Jul 07, 2020
There were too many mosquito. It was a sleepless night. Also, the lock was broken in the bathroom/shower room, and the open doesn't close completely, raising safety concern and bring in more mosquito. Overall compared to other KOA journey, this place needs update.
Jul 06, 2020
Too many mosquitoes. Nice cabin.
Jul 06, 2020
probably one of the best KOA's we have been to. Food delivery to your site. Laundry room was very clean. Sites were well maintained.
Jul 06, 2020
the campground overall was in bad condition. the swimming pool area was closed, pool was filled with dirty un-sanitized water which created a cesspool for mosquitos and flies. No fire rings were allowed. this KOA should not be charging as much as other nicer KOA's that I've been too in the past. very disappointed.
Jul 06, 2020
I am really at a 3 and a half. The laundry and store were excellent. Playground and basketball court were good. Bathrooms were ok. I did notice that bigger rigs with slide outs couldn't open all the way due to most sites being pretty narrow. The pool was unacceptable. If you aren't going to open it or at least take care of it then drain it.
Jul 06, 2020
The office staff was very uninterested and unfriendly. The grounds were not kept up well, the pool was disgusting and the water hook ups were not capable of have a filter and backflo adapter put on. They were not high enough to accept those items. The only good thing about this location was the TCB Cafe. The folks in the cafe were very friendly and the area was very clean and well kept.
Jul 05, 2020
We had a really great stay. Very friendly, clean, and quiet. We ordered dinner and it was fantastic, delivered to our door and very good.
Jul 05, 2020
Friendly, helpful staff. very nicely maintained grounds and great pizza for dinner. Thanks for a great night during our travels.
Jul 05, 2020
Absolutely loved our pancake breakfast and sweet, sweet staff that cooked and served us! Authentic southern hospitality !!!!
Jul 04, 2020
We have been stopping at Memphis KOA for 5 years. The kitchen staff and the young man taking care of the mowing, delivering food, any other site help did a great job and were very customer friendly. In the 5 years, the park has gone down hill. the sewer connections need to be redone as the plastic connections are broken.
Jul 04, 2020
This was my second time we stayed there. I'm planning on staying there on our drive back to Murfreesboro Tn in a couple weeks. Good stop over.
Jul 04, 2020
I made a mistake on my reservation date, but when arriving they graciously revised it and made room for me to stay that night. Thanks! We will be back!
Jul 04, 2020
Great for an over night stay while traveling. Bar-b-que was very good! Staff were helpful and friendly.
Jul 04, 2020
Awesome place! Very friendly & food delivery was great!
Jul 03, 2020
Friendly and very clean !
Jul 03, 2020
The cost per site is too high.$80 per night gives me the empression of a 5 star rv park. And it's not. $40 would be a more reasonable rate. Though the food they offered was OK. It was all store bought pre-made food. Nothing actually cooked on site therefore it's was bland and boring. The staff was friendly and the place fairly clean I wouldn't stay again simple because of the price.
Jul 02, 2020
It would be greatly appreciated for you to show guests to their site. With some pull in going one way and some pull thru's going the other , it's confusing. We ended up actually having to leave the park, go all the way to the round about to turn around and then reenter going the correct way. Someone showing you on the golf cart would be excellent, especially for big rigs!
Jul 02, 2020
Employees were very friendly and helpful. There was alot to do at this campground! This was the first time at any KOA and if they are all this nice, we're sold!! Very clean, lots of trees. We were just passing thru while traveling but this could be a destination spot. Loved it here!
Jun 30, 2020
We were disappointed with our stay. We expected the pool to be open and clean to use. If this was communicated during our purchase we would have went elsewhere instead of booking 3 nights that cost nearly $200. We have a higher expectation when booking at a KOA. Unfortunately, they were under staff. In my opinion there should have been a discount rate.
Jun 30, 2020
Smooth checkin and easy to get to site
Jun 30, 2020
Disappointed, to pay that price and the pool being in the condition it was in was ridiculous, I would be embarrassed
Jun 30, 2020
nice and quite
Jun 29, 2020
This is by far the worst KOA I have ever stayed in. Location is 50 yds. off the interstate so all you hear is semi trucks all day and night. The pool is discussing. If your not going to open it, drain it. Interior roads are full of potholes. Water was terrible. Keep driving, it's not worth the $60 a night.
Jun 29, 2020
The pool was disgusting - green swamp water. Not sure why it was closed in June because Greensboro, Knoxville, Paducah, and St. Louis KOA pools were all open. At least drain the water so the pool won't breed insects (which were unbearable). Cafe food was extremely overpriced ($3 for 3 strips of bacon?). Overall, campground in desperate need of TLC, maintenance, and fresh paint.
Jun 29, 2020
Camping grounds were extremely well maintained. Nice, large spots (we were in Site A). Enjoyed the fire pit, but not available at every site. Pool was closed which was a huge bummer and main reason for lower rating. Enjoyed breakfast in AM from on site Cafe, as well. Very convenient. We don't have a dog, but there was plenty of space to walk them, if you do, along with a pretty fun looking dog par
Jun 28, 2020
Campground needs gravel. Sites were a swamp. Standing water all over campground, causing mosquitoes at campsites. No fire pits at sites.
Jun 28, 2020
Pool was green. Potholes everywhere. Concrete pads were broken and difficult to maneuver. I couldn't believe this was a KOA sight. I'm starting to wonder about KOA standards.
Jun 28, 2020
There's an additional $5 pet fee which I didn't care for.
Jun 27, 2020
Muddy mess ! Obnoxious maintenance man and the lady at the front desk needs people skills class
Jun 27, 2020
Great experience. Staff brought the paperwork out to us to limit our contact. Next time please wear a mask.��
Jun 26, 2020
trying to get home during the Covid Pandemic was very stressful, but we were able to enjoy our stay with you!
Jun 26, 2020
The pool was quite filthy and likely contributed to the major mosquito problem. Very quiet area, surrounded by agriculture. And outside the city.
Jun 26, 2020
Just stayed one night, but will definitely come back for a longer stay for sure. Staff was real friendly and very helpful with directions around Memphis.
Jun 26, 2020
Very pleasant
Jun 26, 2020
Great park and great breakfast!
Jun 25, 2020
Everything was closed even though it was advertised as open. The pool was black with dirt and scum lining the top. We went to order breakfast because no one was answering the phone and the guy said they weren't making breakfast that day...... ummm ok. Then the gift shop clerk kept leaving with a sign saying will be right back and never came back. Only KOA I ever stayed at that I wouldn't again
Sep 13, 2020
Great place, lots to do, great food, need some rock
- Joe Sweeney on Google
Sep 12, 2020
We have stayed here several times and it has always been a good experience. There is an active train track and the trains run a lot so if you don't like waking up several times you might want to stay somewhere else. Doesn't be bother me.
- Ron McMonagle on Google
Sep 07, 2020
Weather wasn't the best while we were here so we took in consideration the grounds not being in the best condition. Staff was diligently working to clean up and keep grounds looking tip top. Very buggy and no fire pits on our site, although it appeared some sites did have small grills. We would stay again if we were passing through. They do have a restaurant with a limited menu on site. We didn't have a chance to eat there due to them being closed Monday and Tuesday and we left on Wednesday morning but prices were fair and they will deliver to your site.
- Fifth Wheels A Charm on Google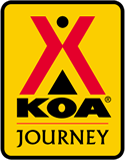 Memphis KOA
Open All Year
7037 I-55
Marion, AR 72364
Check-In/Check-Out Times
RV Sites
Check-in: 1:00 pm, Check-out: 12:00 pm
Accommodations
Check-in: 1:00 pm, Check-out: 12:00 pm
Operating Hours
Sunday: Open 8:00 AM to 8:00 PM
Monday: Open 8:00 AM to 8:00 PM
Tuesday: Open 8:00 AM to 8:00 PM
Wednesday: Open 8:00 AM to 8:00 PM
Thursday: Open 8:00 AM to 8:00 PM
Friday: Open 8:00 AM to 8:00 PM
Saturday: Open 8:00 AM to 8:00 PM
Get Google Directions