Alert
Due to government regulations Manchester Beach KOA is now partially open . Our reservations on line are closed through the Month of July at this time in order to control occupancy, please be patience with us , we are working hard with local Authorities to keep our doors open. Reservations by phone only, until further notice , If you have a existing reservation do not worry you are confirmed. The Health and safety of all our Guest is very important to us please follow us on facebook for updates. Info (707)882-2375 Email mendokoa@mcn.org we will do our best to get back to you in a timely manner.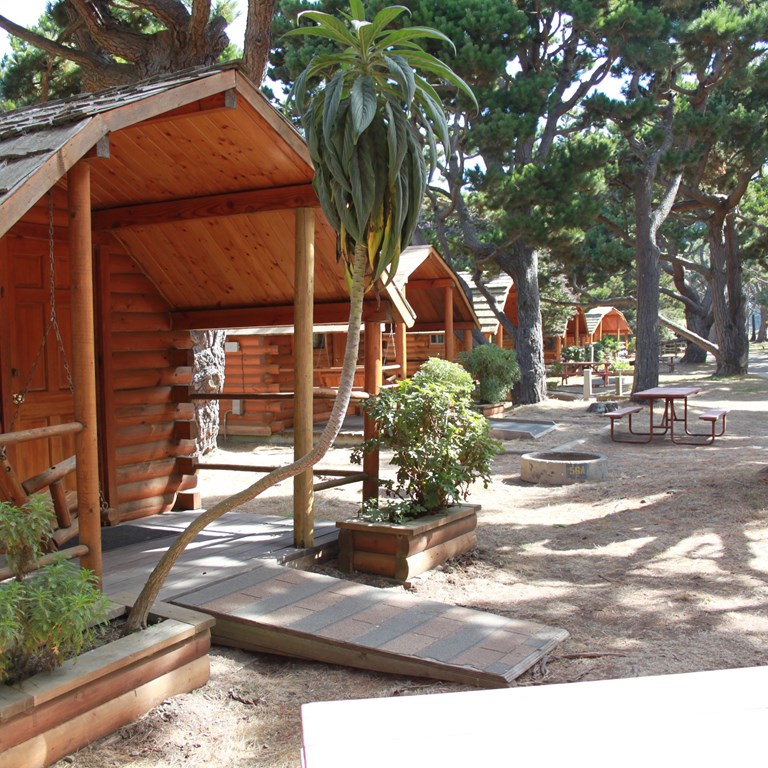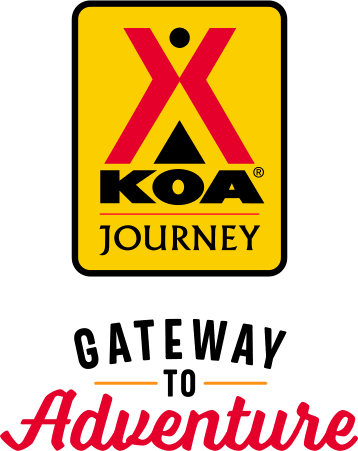 KOA Journey Campgrounds
KOA Journey campgrounds are the perfect oases after a day on the road. Whether it's along the way or a quick getaway, they've got you covered. Located near the highways and byways of North America with long Pull-thru RV Sites, they deliver convenience to the traveling camper. Pull in, ease back and take a load off.
KOA Journeys Feature:
Pull-through RV Sites with 50-amp service
Premium Tent Sites
Well lit after hours check-in service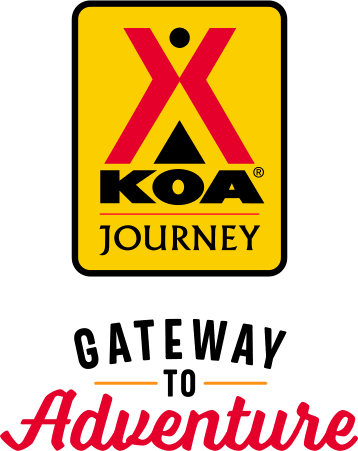 KOA Journey Campgrounds
KOA Journey campgrounds are the perfect oases after a day on the road. Whether it's along the way or a quick getaway, they've got you covered. Located near the highways and byways of North America with long Pull-thru RV Sites, they deliver convenience to the traveling camper. Pull in, ease back and take a load off.
KOA Journeys Feature:
Pull-through RV Sites with 50-amp service
Premium Tent Sites
Well lit after hours check-in service
Directions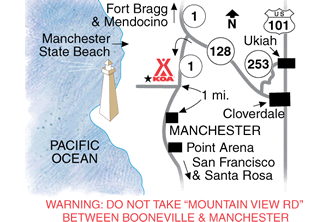 Hwy 1 at Manchester State Beach. 5 miles north of Point Arena; 38 miles south of Fort Bragg.  30 miles south of Mendocino. Mountain View Rd in Booneville not recommended (16% grade and winding). Stay on Hwy 128 to Navarro River Bridge, turn left and go over bridge. This is Highway 1 South. KOA is 25 miles south, then make a right turn onto Kinney Road.
IF COMING OVER HIGHWAY 128, DO NOT TAKE MOUNTAIN VIEW ROAD, CONTINUE ON 128 UNTIL HWY 1 NAVARRO BRIDGE AND TURN LEFT OVER BRIDGE TOWARDS POINT ARENA.
Get Google Directions
Jul 07, 2020
4 night stay over 4th of July. Camp grounds clean and staff friendly.
Jul 07, 2020
The campground it's self was nice. The bathrooms and showers were clean. The Bocce Ball courts need to be maintained. Most of the office staff was really nice. The biggest issue would be the barking dogs. The campground needs to enforce a barking dog policy. Way out of control.
Jul 07, 2020
Amazing as always.
Jul 07, 2020
COVID 19 made our stay a little less fun.
Jul 07, 2020
We really enjoyed our stay even though some of the facility was closed due to COVID. The location is perfect and I think there were fewer people there which was nice. Friendly staff, clean restrooms. Many campers not wearing masks, but there was room to distance.
Jul 06, 2020
Location is great, very clean, bathrooms are amazing! It was a bit crowded, it would be nice if there was a bit more privacy between sites, e.g. plants.
Jul 06, 2020
4th of July week stay that was amazing. Stayed in the tent loop which was perfect. Big sites and all the sites pretty much followed the Covid guidelines. Most of the amenities were closed due to the Covid issues but it was a good place to stay. Will be back for sure.
Jul 06, 2020
First time there. Good staff, clean environment. Just wish we were told how to get to the beach. � We got out to the cliff but that was it.
Jul 05, 2020
Not once did an employee check the tent sites. During Covid-19 this place had the worst group gatherings with no masks in place. Campers (no masks) thought it was okay to walk through your private tent site. No smoking allowed, but individuals were smoking cannabis. Who could not smell this? 75% capacity of campsites filled with more than the maximum of 6 people at a tent site.
Jul 01, 2020
We celebrated our 50th anniversary 6/27/2020 with family, it was amazing. Can't wait to do it again.
Jul 01, 2020
Everything was great with exception to the cable, only 3 stations and the wifi needed more repeaters around the park. Try to offer higher speed for a fee. With no cell service in that area wifi is needed for texting and making calls. Thanks
Jul 01, 2020
The campground was quiet. The Staff was courteous and helpful. Facilities were clean. Activities were available.
Jul 01, 2020
I enjoy most part of my stay. I rented three cabins # 2, 19, 20 as a group. I suggest to install a sign as "NOT THROUGH" alley. Lots cars drove alley but no exit to the main alley created many dusty.
Jun 30, 2020
So glad to see face masks on all employees. Even tho we had no night time Movie or could not use the Hot Tub we had a wonderful relaxing time again. We'll be back soon!!
Jun 29, 2020
The staff and site were great. I was nervous as this is the first time I am out since the pandemic but the staff went above and beyond to ensure safety. The place was well maintained, sanitized, distanced, beautiful and peaceful. The staff was taking all precautions and still upholding a sense of positivity and allowing a space for people to be outside and relax. THANK YOU!
Jun 29, 2020
Felt very comfortable, whole site was very clean. Be back next month
Jun 29, 2020
Very well kept grounds. Very clean.
Jun 28, 2020
Loved the campground. Was disappointed all the fun stuff for kids closed, but understand. Was advised pool was closed. Upon arriving we found the pool opened. Didn't bring bathing suits. Campground staff friendly. Was glad there were movies to rent when the grandkids got restless. Will be going back again. Not happy with smokers throwIng butts on the ground. Need receptacles. Dry grass.
Jun 28, 2020
We had a great time. I was able to relax and it was great to get away from people. Even though the playgrounds were closed, I think they're ready for an upgrade. I'd really like to see new playgrounds put in.
Jun 28, 2020
It's always so enjoyable and relaxing. The Grandkids loved the pool. We are hoping to do another camping trip with the rest of the family this summer.
Jun 27, 2020
Although we arrived late and left the next morning, we were very impressed with the campground - particularly its charming layout and cleanliness. The one downside was a very large/loud group of people that kept us up late into the night, and we would have appreciated if quiet hours were more strictly enforced or there was someone around we could've reported it to (we couldn't find anyone).
Jun 26, 2020
It was great, very nice and clean, beautiful location! You have to drive down to the beach, 3 minute drive. Would definitely go back again. Mary is a character, she was amusing and sweet!
Jun 26, 2020
I love the area and campground. Employees are very nice. I wish access to beach was better but oh well. I would return.
Jun 25, 2020
We always enjoy coming to the KOA at Manchester Beach. The staff is great and the entire campground is very clean
Jun 25, 2020
I absolutely loved it, I had no idea what to expect but once there it exceeded my expectations. The campgrounds were clean and large sites with a good distance between each one. This is the 2nd time staying at a KOA and will continue to recommend KOA just stay away from Mountain View Rd to get to Manchester go further North to avoid it might take a little longer but it's worth it.
Jun 25, 2020
Very nice and super friendly staff. Campground was clean and guests were pleasant
Jun 24, 2020
Fun and relaxing as always. Thank you!
Jun 24, 2020
Very good staff. Very clean.
Jun 23, 2020
We've gone to the Manchester KOA for your street now for Father's Day it's our favorite KOA and one of our favorite campgrounds
Jun 23, 2020
It was great! Clean and nice place to stay. It was only a bummer our group was not close together like we requested, but we were really happy KOA was able to open for the weekend! We will definitely be back.
Jun 23, 2020
Really great campground, with excellent staff! Thanks so much for making such a great campground!
Jun 22, 2020
We had a wonderful stay in spite of the covid 19 restrictions. The only complaint would be that some of the people at the tent sites were very loud late into the night and I don't believe that anything was said to them to quiet down. Don't think it was enforced like some campgrounds I've been to
Jun 21, 2020
We love this KOA for its location, amenities, and cleanliness. However in this trip not all amenities were available due to COVID. We had originally booked a full-hook up site however got a partial hook-up instead due to an error. Although our site was located well, it would be great if there were more full hook up sites in the middle of the park for 30 amp instead of just a few in the back.
Jun 21, 2020
Very nice campground...hit showers..firepits...the small convenience store...it's location is ideal also. Close to Mountain View Rd...staff was very friendly from behind the counter to booking in...to delivering wood to your campsite. I did the tent camping.. on nice green lawn...no dust...campsites were clean ...
Jun 21, 2020
Love this simple, outdoorsy campground.
Jun 19, 2020
Wonderful place and people. It was very clean
Apr 03, 2020
I love how clean the area is. I think people should be more accommodating with how much noise families can make.
Mar 29, 2020
It was very nice, we were there in the Corona Kreises. You were still open Thank you, and the People they work for you are the best. very friendly and they really did help us. THANK YOU so much. Now we are save back to Germany. It was a very nice Trip to America for us.
CAMPGROUND RESPONSE / COMMENTS:
Thank you, glad to help. We enjoyed having you here. We are very happy to know you are safe back at home, come and see us again when you visit. Stay safe
Mar 22, 2020
This is my second time staying here. We love how gorgeous it is. I do wish they had cement padded sites because there is a lot of mud during the rain. Also during this covid crisis, I was expecting the restrooms to be a lot cleaner. There was dirt visible on the doors/ handles. Extra cleaning is vital these days. I will return though. Overall we love this place.
Jun 22, 2020
Best location, and the best people around. We love visiting Manchester. The owners are fantastic as well. Lots of fun activities for kids as well as a dog park for furry friends.
- J Outdoors on Google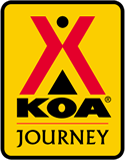 Manchester Beach / Mendocino Coast KOA
Open All Year
44300 Kinney Road
Manchester, CA 95459
Check-In/Check-Out Times
RV Sites, Tent Sites
Check-in: 2:00 pm, Check-out: 11:00 am
Accommodations
Check-in: 3:00 pm, Check-out: 11:00 am
Manchester Beach / Mendocino Coast KOA
Get Google Directions