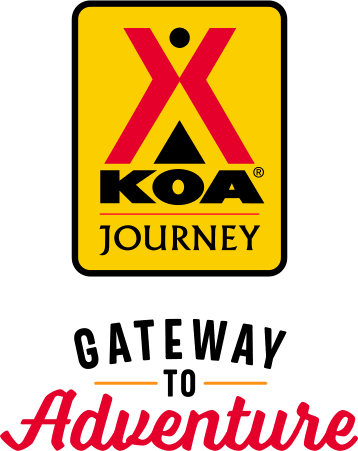 KOA Journey Campgrounds
KOA Journey campgrounds are the perfect oases after a day on the road. Whether it's along the way or a quick getaway, they've got you covered. Located near the highways and byways of North America with long Pull-thru RV Sites, they deliver convenience to the traveling camper. Pull in, ease back and take a load off.
KOA Journeys Feature:
Pull-through RV Sites with 50-amp service
Premium Tent Sites
Well lit after hours check-in service
Directions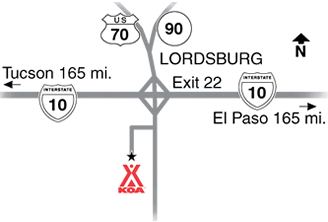 From I-10 Exit 22. From the west turn right, or from the east turn left on Main St, then turn right on Maple St by old Chevron gas station, then 2 blocks south on Lead St. If using Exit 20 from the west, turn right. Exit 24 from the east, turn left on Main St. 1.5 more miles, follow signs. GPS: N32.341837, W108.716667
Get Google Directions
Apr 07, 2020
Just an overnight stay. All facilities were closed due to CV-19. Park was clean well cared for.
Apr 06, 2020
Camp grounds clean and well managed. Office worker was quite helpful and friendly.
Apr 06, 2020
Very nice staff. Clean campground.
Apr 06, 2020
Staff was great to work with, very helpful during these crazy virus times. ! Bathrooms, showers and laundry were spotless. � Great stay!
Apr 04, 2020
Needed an overnight in this Covid19 era, all worked out very well. The plastic screen, gloves and mask used at check-in, keeping us and the attendant safe. Thank you.
Apr 04, 2020
Was not given my koa discount. Could not understand this as she did pull up my account. Apologising, she said she would fix it tomorrow. Has it it been refunded?
Apr 04, 2020
Overnight.. we stay here twice a year
Apr 01, 2020
Very nice and helpful staff. Place was clean and quiet.
Mar 29, 2020
Quiet, clean& nice sites(wide,level,good length) Good views.
Mar 27, 2020
Clean, neat, well laid out and well spaced. We were traveling through during the coronavirus issues and we appreciated the campground spacing out the campers that were staying. We would definitely stay again.
Mar 27, 2020
Could have stayed at a Walmart
Mar 26, 2020
I emailed them twice to cancel the booking because we had to return home earlier to Belgium due to the corona virus. they have not responded to this. I must say that not all KOAs work like this, most respond immediately and pay back immediately
Mar 25, 2020
Great overnight
Mar 25, 2020
Was nice to have a nice spot to stay during this difficult time.
Mar 24, 2020
We tried to cancel our reservation on this campground due to Coronavirus (we had to take a flight home). The lady on the phone said she didn't recognize our reservation number and would call us back. We didn't hear anything anymore. When we called back a couple of days later, they said it was too late to cancel and to have our money back.
Mar 24, 2020
typical KOA. clean, well-maintained. Only complaint is they do not answer their phone, do return voicemail messages, and the email address on the website does not work, so it was impossible to get questions we wanted to ask answered before arrival.
Mar 24, 2020
Staff was nice. Large camping spots. Very clean
Mar 21, 2020
Employees Ana and Teresa were great. They were extremely friendly and helpful. It was obvious their efforts keep the facilities in outstanding condition! Kudos to both of them!!!
Mar 21, 2020
Very nice campground and nice spacious sites and very courteous staff.
Mar 21, 2020
It was very brief. We set up camp, ate dinner, and went to bed. We left early in the morning to continue our journey.
Mar 20, 2020
Friendly staff, wide open and easy in and out with a big rig pulling a car.
Mar 18, 2020
Was clean and the staff was friendly. Dog parks were adequate. Good as a base camp, but not for an extended stay. But we were just passing thru and stayed only three nights.
Mar 18, 2020
The employees (owners?) we're either pleasant, but untrained, slow and one gentleman was downright surly.
Mar 18, 2020
Dogs bark g all night, RV's coming in very late, noise from rt. 40 bad.
Mar 16, 2020
I was very disappointed to step into 1 1/2" to 2" inches of mud at the entrance step of the 1st space I was assigned, the 2nd space was a little better but still required tip-toeing around muddy spots while hooking-up. This KOA is badly in need of major surface rejuvenation, much of the present rock surface is sunk into the mud. The daily price is out of line with the condition of this park.
Mar 14, 2020
They have the lights on timers in the bathroom. Was plunged into darkness while on the toilet. Would have been the same for my quick shower, but that was in the morning, and there is a skylight. I was on spot #38 and the electric started acting up in the rain. Was without electric from 7PM throughout the night and until I left in the morning. Staff person wouldn't give me any kind of refund.
Mar 13, 2020
Arrived after 9:30p parked in assigned spot. Hooked up and in the morning, unhooked, then drove onward
Mar 13, 2020
Teresa was particularly friendly and helpful.
Mar 12, 2020
Excellent staff and sites. Well run. Only reason not a 5 star is that the surroundings are not very scenic , but that can't be helped. We love it for an overnight and going to Kranberrues restaurant nearby , which even had rv parking.
Mar 12, 2020
People nice, but nothing special at an over priced spot. Tree's need to be trimmed as it was difficult to pull thru and miss the limbs rubbing the coach. Trees in rv parks need to be vertical and not bushy. Finally I plugged in to the t v cable and got horrible snowy and grainy tv. Only 1 or 2 channels were snowy but watchable as tv is mostly crap anyway. $25 is what it should cost with good tv.
Mar 11, 2020
Arrived mid-afternoon. Assigned to a spot that was marginal for our equipment. Got reassigned to another spot, both were muddy and there was standing water in various places throughout the park. The place is worn, needing updates and appears to be barely hanging on. At least it was quiet, as quiet as three blocks off I-10 can be. A load or two dozen of gravel and some paint would help a lot.
Mar 11, 2020
Very nice stay! Spaces are roomy...we didn't even have to unhook our tow car. Clean park, and lady in office was really helpful...even guided us into our space. Would stay here again!
Mar 11, 2020
Clean camp and a very nice and polite person behind the check in desk
Feb 18, 2021
Very friendly people , quiet park, good dog runs. I highly recommend staying here.
- Rott Guardian on Google
Jan 19, 2021
Fenced in dog runs, pleasant manager, pull-thru spaces, wifi.
- Wade Bradt on Google
Feb 21, 2021
Ok KOA. Nice folks. Was nice stop over for one night. Great sunset!
- Lori Kurth on Google