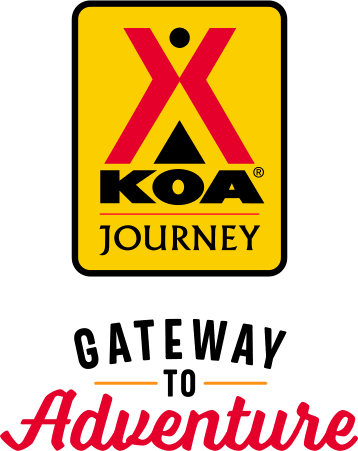 KOA Journey Campgrounds
KOA Journey campgrounds are the perfect oases after a day on the road. Whether it's along the way or a quick getaway, they've got you covered. Located near the highways and byways of North America with long Pull-thru RV Sites, they deliver convenience to the traveling camper. Pull in, ease back and take a load off.
KOA Journeys Feature:
Pull-through RV Sites with 50-amp service
Premium Tent Sites
Well lit after hours check-in service
Directions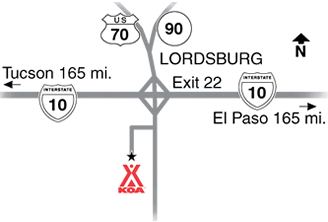 From I-10 Exit 22. From the west turn right, or from the east turn left on Main St, then turn right on Maple St by old Chevron gas station, then 2 blocks south on Lead St. If using Exit 20 from the west, turn right. Exit 24 from the east, turn left on Main St. 1.5 more miles, follow signs. GPS: N32.341837, W108.716667
Get Google Directions
Jul 01, 2020
Great place to spend the night on our way home from Texas. Don't be discouraged by the shabby part of town you drive through to get to this park. This park is nice, clean and quiet. Quiet because of the 5 minute drive away from the highway.
Jun 29, 2020
We had car trouble and called this KOA last minute very late at night. The female employee not only answered, but was very accommodating and pleasant. I requested a late check out while we figured out plans....and the male employee was not kind, very grumpy, and seemed to make up a "$1 per hour charge for late stays"-- that just turned me off a bit. Facilities were fine as a stayover spot.
Jun 26, 2020
Very nice people
Jun 26, 2020
Its a KOA in the desert. Clean and quiet. NM Covid rules have the pool drained and masks are required in the office. So my only negative is the state governments restrictions to the few guests that could of enjoyed a swim while still practicing social distancing.
Jun 22, 2020
Thankful for the KOA Kabins for a quick night stay. Rough area around the campground but it didn't affect my stay. Nice and welcoming staff.
Jun 18, 2020
We have were still in Arizona when we called the campground. The person was extremely helpful. We provided necessary info via phone. Once at the campground our reservation were posted on the door. Direction to spot was highlighted. Site was very spacious and easy to enter and exit. Bathrooms were extremely spacious and very clean. We felt secure there. Would recommend to stay there on your travels
Jun 18, 2020
Cozy and clean and an attractive campground! Friendly and nice lady in the office and store. One of our favorites parks!
Jun 15, 2020
The campground itself is great. Well kept and good service. The location is less than desirable. I would likely only recommend it for someone who needs a stop on the way to someplace else.
Jun 10, 2020
With all of the COVID rules interrupting things, this facility didn't have all of its amenities available, but everything looked in great shape. There is a vintage charm to it. The neighborhood you have to navigate back to the campground is no different than others we encountered along I-10 gas exits.
Jun 04, 2020
We were just passing through. Spent one night. Got in around 3:00. It was hot and we hoped to spend some time in the pool. There was no water in pool. The campground was clean bathrooms were clean. It's just a big parking lot but was fine for one night
Jun 03, 2020
It was perfect for our overnight stay, the first time in our new motorhome. We needed to have a place to go where we could no "no contact" because of the Covid-19 Pandemic. This worked perfectly. Close to the road, easy. Just right.
May 31, 2020
Huge sites on top of a very windy hill.
May 29, 2020
Easy on off access to I 10 was disappointed that the pool was closed but understand why. There was no grassy area at all not even in the dog park for our puppies to go on.
May 28, 2020
Person checking us in very friendly....quiet place to telax
May 26, 2020
Quiet, clean place to stay. Next to highway, if that doesn't bother you. Great for stargazing. Clean up sink provided for rent campers.
May 23, 2020
Very nice campground. would stay again
May 23, 2020
Very disappointing for a KOA ! Horrible !!! Bare parking lot ! Dog park is a joke ! $45 for a dust bowl ! Don't stop !!!
May 22, 2020
Expensive campground. Little shade. Mostly gravel campground. Empty swimming pool.
May 21, 2020
Clean accommodations, clean restrooms, and beautiful grounds. Quiet area. Stayed in a cabin and brought sleeping bags for a simple overnight stay while traveling through. Excellent value for someone who doesn't necessarily want the tent-camping experience (sleeping on the ground) but doesn't need the amenities or want the cost of a hotel room.
May 21, 2020
Have stayed in a cabin here on two other occasions. Always clean, quiet, simple accommodations for a great price. Will stay here again. Love this place.
May 19, 2020
We just pulled in for the night but the park and restrooms were very clean! The staff was friendly and we appreciated the beautiful landscaping.
May 17, 2020
Very long and wide sites. Easy in and out.
May 16, 2020
Facilities were perfectly fine, and instructions for my campsite were easy to find (I arrived after 5). There just isn't anything blocking the noise off the highway.
May 14, 2020
Stay was pleasant and quiet only stay one night �
May 11, 2020
cable did not come in good
May 10, 2020
Campsite appeared to have residue from a sewer spill. People were friendly and helpful during the Covid19 Pandemic.
May 08, 2020
Always very clean. Personnel are very nice & helpful
May 06, 2020
no complaints. woman at desk very helpful.
May 02, 2020
Great for our one nights passing throgh here. Well maintained, gravel pads. A good variety of young trees planted throughout. Not large enough for shade yet. Friendly staff.
May 01, 2020
The campground was clean, the office was open; didn't mind the plexiglass divider at all, staff was friendly
Apr 21, 2020
Spots were roomy enough. All gravel. Not much around the site. Fine for an overnighter not so much longer than that.
Apr 20, 2020
The stay was great but when we got back home and received our bank statement we realized we had been charged 2 times for a one night stay. The one receipt we have is reservation # 3804951 for $48.92 but our bank statement shows a second charge charge for $49.48 on the same night. Is there any way to be reimbursed? I have also contacted the home office in Billings, Montana about this problem.
Apr 19, 2020
Nice, accommodating staff. Only reason I didn't give it five stars is because there is no cement and very dusty. Nice that they have two dog runs. Nice views also.
Apr 18, 2020
Clean and great space...always room for improvement. Better cable?
Apr 18, 2020
Not worth the money. No frée Wi-Fi.
Apr 14, 2020
nice clean camp, I came through during virus, but they still made sure I was set, laundry was still open, store too
Apr 11, 2020
The lady at check in was really nice but the space was un level gravel and dirt For this much money should have been paved No amenities due to virus should have been 30.00 cheaper
Feb 18, 2021
Very friendly people , quiet park, good dog runs. I highly recommend staying here.
- Rott Guardian on Google
Jan 19, 2021
Fenced in dog runs, pleasant manager, pull-thru spaces, wifi.
- Wade Bradt on Google
Feb 21, 2021
Ok KOA. Nice folks. Was nice stop over for one night. Great sunset!
- Lori Kurth on Google