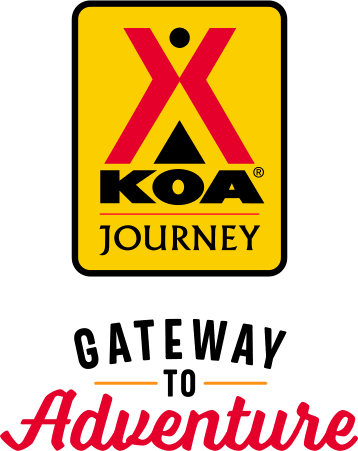 KOA Journey Campgrounds
KOA Journey campgrounds are the perfect oases after a day on the road. Whether it's along the way or a quick getaway, they've got you covered. Located near the highways and byways of North America with long Pull-thru RV Sites, they deliver convenience to the traveling camper. Pull in, ease back and take a load off.
KOA Journeys Feature:
Pull-through RV Sites with 50-amp service
Premium Tent Sites
Well lit after hours check-in service
Directions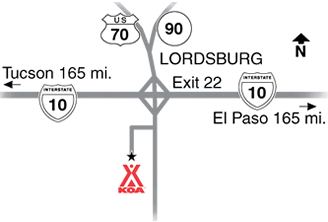 From I-10 Exit 22. From the west turn right, or from the east turn left on Main St, then turn right on Maple St by old Chevron gas station, then 2 blocks south on Lead St. If using Exit 20 from the west, turn right. Exit 24 from the east, turn left on Main St. 1.5 more miles, follow signs. GPS: N32.341837, W108.716667
Get Google Directions
Aug 26, 2020
It was very nice and the space the man working their even put us under a nice shade tree....
Aug 24, 2020
Clean and quiet campground. Had lots of space. Lots of walking area for pets.
Aug 20, 2020
Very nice people; clean; efficient. Met our needs.
Aug 13, 2020
Nice clean restrooms. Pretty basic barren sites.
Aug 13, 2020
simple place for stay with hook ups, showers, laundry. I always stay for one night to and from Texas to California
Aug 13, 2020
Very well maintained and clean property located within close proximity to the highway, without being too loud. Definitely pride in ownership shows. The only negative I would add, is that although there were lots of available spots, we were placed adjacent to a tent camper, and felt bad running our AC all night, when we could have been placed farther away for both our benefits.
Aug 11, 2020
Overall, stay was good. However, man who works at the front desk is extremely rude.
Aug 11, 2020
Traveling thru for one night stay. Facilities very clean and playground was a hit.
Aug 10, 2020
Very nice people
Aug 08, 2020
Pool listed but no water in it. Just a field of gravel wiyh space numbers.
Aug 06, 2020
Just a one stay vary good.
Aug 05, 2020
Very dark for checking in late. No lights at dog run. Just kinda scary.
Aug 05, 2020
It was all excellent.
Aug 04, 2020
Campsite was perfect. Town seems to be in decline. Was a great stopping place for us while traveling west.
Aug 02, 2020
We stayed one night. The campground was well taken care of, neat and tidy. I just always like to see more shade. I know that's difficult in more desert-like areas.
Jul 28, 2020
The owner is extremely rude. His wife on the other hand is quite pleasant. The pool is closed and this is nothing more than a dust bowl stop on I10. I would never stay there again. Head to Deming or Tucson.
Jul 26, 2020
Greeting at desk was minimal & no escort to the site. Wifi no go, cable OK. Road into KOA was depressing as a lot of shuttered & worn down buildings, as was the KOA. Selection of eats in immediate are was good.
Jul 26, 2020
Clean and quiet!
Jul 25, 2020
Surprised to find such a nice quiet spot for the night!
Jul 22, 2020
WiFi did not work!
Jul 20, 2020
Clean camp and friendly staff
Jul 18, 2020
I was not there for pleasure, I was stuck there waiting on truck repairs. That said, it was a clean park, very friendly staff and beautiful views of the sunset. Sadly, the pool is the only thing to do and it was empty.
Jul 17, 2020
It was fine just for a stopover.
Jul 17, 2020
The park was empty they gave me a spot that was too short did not have 50 amp service and no sewer and I paid full price
Jul 17, 2020
Only drawback is a lack of a grassy area for pets. Donald is very courteous and helpful.
Jul 14, 2020
Couldn't really set up properly. But it was okay for night. Bought toothbrushes and tooth past at store for my grandchildren. They forgot theirs. And as soon as they got them out of the wrapping, the broke and the brisseles fell apart in their mouths! It was horrible. The store closed so we left in early morning.
Jul 12, 2020
We arrived after dark. There was very little lighting in the park. There were not a lot of campers in the campground but the spots looked like they had a lot of space between them. The pool had no water in it and was closed not sure if this was due to COVID or other issues.
Jul 10, 2020
It was just a 1 night stay but would stay again.
Jul 09, 2020
It was a one night stay host was nice overall it was a 5 out of ten.
Jul 09, 2020
Easy access off and on to I10. Excellent showers, big RV sites, no noise friendly staff. Great place to stay overnight.
Jul 05, 2020
Helpful staff!
Jul 03, 2020
Good quiet nice people. Thanks
Jul 02, 2020
Nice grounds, though much was unavailable due to the country's pandemic status. Quiet and clean; we'll definitely visit again.
Jul 02, 2020
Very friendly, positive staff and environment. Nice facilities. Easy access to highway, yet still quiet and tucked away.
Jul 01, 2020
Great place to spend the night on our way home from Texas. Don't be discouraged by the shabby part of town you drive through to get to this park. This park is nice, clean and quiet. Quiet because of the 5 minute drive away from the highway.
Jun 29, 2020
We had car trouble and called this KOA last minute very late at night. The female employee not only answered, but was very accommodating and pleasant. I requested a late check out while we figured out plans....and the male employee was not kind, very grumpy, and seemed to make up a "$1 per hour charge for late stays"-- that just turned me off a bit. Facilities were fine as a stayover spot.
Jan 09, 2021
Nice people hosted us. Cable TV and WiFi. Level sites with easy access to everything we needed. Good value for the money. Bath rooms were clean. Host gave us information on Shakespeare ghost town nearby which we thoroughly enjoyed. Great guide took us on a tour and a nice break from interstate driving.
- tmeyer80 on Google
Jan 01, 2021
Perfect over night stop. Just far enough from I10 to not hear the noise.
- Gary Bolton on Google
Dec 26, 2020
Check in was easy. Office staff was nice and welcoming. Easy pull in and out. Very clean. Full hookups.
- Sparky's backyard Garage on Google