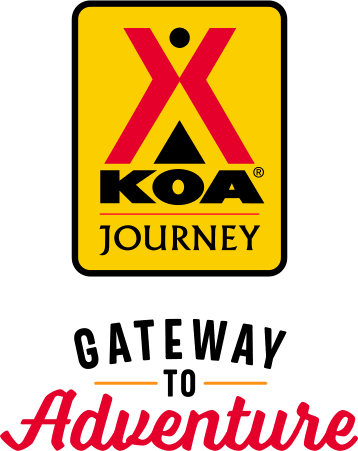 KOA Journey Campgrounds
KOA Journey campgrounds are the perfect oases after a day on the road. Whether it's along the way or a quick getaway, they've got you covered. Located near the highways and byways of North America with long Pull-thru RV Sites, they deliver convenience to the traveling camper. Pull in, ease back and take a load off.
KOA Journeys Feature:
Pull-through RV Sites with 50-amp service
Premium Tent Sites
Well lit after hours check-in service
Directions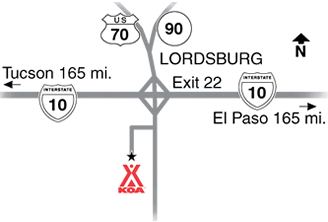 From I-10 Exit 22. From the west turn right, or from the east turn left on Main St, then turn right on Maple St by old Chevron gas station, then 2 blocks south on Lead St. If using Exit 20 from the west, turn right. Exit 24 from the east, turn left on Main St. 1.5 more miles, follow signs. GPS: N32.341837, W108.716667
Get Google Directions
Dec 23, 2020
I did have a little trouble finding my spot, but it all worked out
Dec 22, 2020
Only stayed one night but it was great! Lots of room and didn't have to unhook the car. Bathroom/showers were clean and the dog park was just as the dog expected and she did just what I expected! Would stop here again if traveling through.
Dec 22, 2020
Quick overnight stay. Online reservations and late check-in was handled efficiently. Nice campsites.
Dec 20, 2020
It was a overnight stop while traveling it was clean and easy to find
Dec 18, 2020
Very basic, but clean and safe. Staff was nice.
Dec 18, 2020
Nice place even extended our stay one night.
Dec 17, 2020
Clean and quite. Owner is very pleasant.
Dec 15, 2020
Very nice spacious sites and the staff was friendly. Not much of a dog park but plenty of space to walk them around.
Dec 15, 2020
Great stay this time, thank you.
Dec 14, 2020
I always like staying in Lordsburg when I am on the road. Nice people and an easy place to pull off without much freeway noise.
Dec 13, 2020
We stay here coming and going to quartzite az. Nice place and people are nice. Showers are clean and the restaurant has good food.
Dec 11, 2020
I like stopping here. far enough from I-10 to be fairly quiet. No hassle.
Dec 11, 2020
Donald went "the extra mile" and offered to jump our car with the dead battery. Thank you Donald!
Dec 11, 2020
Great overnight with wonderful staff.
Dec 11, 2020
Quiet. Not much in the way of campstore offerings. Sites fairly level. We only stayed one night passing through.
Dec 10, 2020
Single night solo stay. Very well kept rest rooms with nice showers.
Dec 10, 2020
Nice, quiet park.
Dec 08, 2020
we just spent one night - been there before - no problems - good large site - bathrooms clean
Dec 08, 2020
Great for an overnight stop if on I 10. Level pull through sites and friendly staff.
Dec 06, 2020
Great place for a over night stay.
Dec 04, 2020
Efficient, friendly check-in. Easy, pull thru site. Fenced, safe campground.
Dec 03, 2020
The so called free cable tv is a total miss lead and should not be considered a high lite of the park. The street leading into the park is a laugh!!!
Dec 03, 2020
Clean and quiet. A little more money than we normally spend.
Dec 03, 2020
Clean and well kept! Nice big sites and reasonable priced. It is close to the freeway and also train tracks. Enjoyed our visit, good for an overnight stop.
Dec 02, 2020
Not the campgrounds fault but someone's dog took a dump at the back of our site, #8 and didn't clean up,
Dec 02, 2020
We enjoyed our stay. Check-in was a tiny bit confusing because she couln't find our reservation at first, but once she found it, everything was good.
Dec 01, 2020
A dirt lot with hook ups. But everything thing did work
Dec 01, 2020
Everyone on the Staff was helpful and friendly to us. Everything went well for us. The lady working in the restaurant was nice and very efficient.
Nov 29, 2020
Nice enough campground. Very nice lady in the office. My only complaint is the price. Way too high in comparison to similar campgrounds. We don't participate at any things at the park. All we do is stop over night usually. Other KOA's offer a military discount. I was disappointed this one did not.
Nov 29, 2020
Nice stop. Plenty of room. Good people. it hard to find. Sparse, but that part of the world is sparse
Nov 28, 2020
Nice, level, clean campground. Friendly, accommodating staff. Thank you for letting me check in early. �
Nov 26, 2020
This KOA is a gem! Nice for overnight. It's so nice to pull into these KOA places when traveling. Give them a try!
Nov 26, 2020
Campground is ok, but in a very rundown area. We had a pleasant stay, but don't think we will Most likely not return to this one.
Nov 25, 2020
was not able to stay with this KOA........we had a breakdown on the way and was not able to make the visit. We have stayed at this Koa in the past it seemed just fine.!!!!
Nov 24, 2020
Friendly staff and clean park
Mar 02, 2021
Great spot to spend the night, right off the interstate and easy to navigate. Very friendly staff and owners.
- Phil Lelievre on Google
Feb 18, 2021
Very friendly people , quiet park, good dog runs. I highly recommend staying here.
- Rott Guardian on Google
Feb 21, 2021
Ok KOA. Nice folks. Was nice stop over for one night. Great sunset!
- Lori Kurth on Google