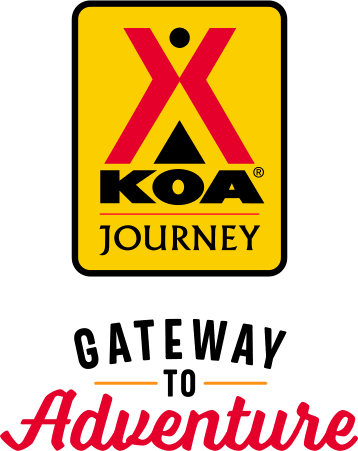 KOA Journey Campgrounds
KOA Journey campgrounds are the perfect oases after a day on the road. Whether it's along the way or a quick getaway, they've got you covered. Located near the highways and byways of North America with long Pull-thru RV Sites, they deliver convenience to the traveling camper. Pull in, ease back and take a load off.
KOA Journeys Feature:
Pull-through RV Sites with 50-amp service
Premium Tent Sites
Well lit after hours check-in service
Directions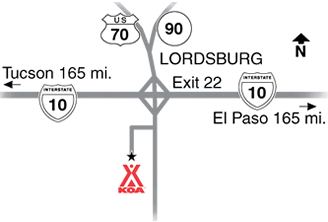 From I-10 Exit 22. From the west turn right, or from the east turn left on Main St, then turn right on Maple St by old Chevron gas station, then 2 blocks south on Lead St. If using Exit 20 from the west, turn right. Exit 24 from the east, turn left on Main St. 1.5 more miles, follow signs. GPS: N32.341837, W108.716667
Get Google Directions
Mar 10, 2020
Staff very helpful and friendly. Full hookup sites on south and west perimeter, however, are not level due to upsloping. I have to raise the nose of my class A too high.
Mar 09, 2020
Warm welcome in the office, long and wide site, easy hookups. We had a great overlooking location and way more to see and do in Lordsburg than we originally thought. A must...Shakespeare Ghost Historic Town, great history of the town.
Mar 09, 2020
We only stayed one night but we were very impressed with the campgrounds. The price was very reasonable.
Mar 07, 2020
all was great. Too bad no grass for dog parks but understand this is the desert.
Mar 07, 2020
Power was unreliable, WiFi passcode didn't work, difficult to get through by phone to the office in the campground.
Mar 06, 2020
Very friendly, excellent bathrooms with spacious showers, gravel everywhere, lousy wifi
Mar 06, 2020
4 nights in a well designed tent spot, with access to very nice & very clean bathrooms and laundry room. There is also a store with essentials you may have forgotten.
Mar 06, 2020
Easy access. Friendly staff. All we needed for an overnight stay.
Mar 05, 2020
We are tired of KOA's promoting wifi and not having at campsites.
Mar 04, 2020
Great access for big rigs.
Mar 04, 2020
KOA Camping is always our choice if possible. Always friendly and a secure place to stay.
Mar 03, 2020
Unkept camp ground, dog poop everywhere. Reservation for 50amp only site when we get there they try to put us on 30amp. Had to pay extra to stay there, they had only full hook up site and that's how the get you to pay more even though the mistake was on the front desk clerk. Shocked that KOA didn't have standards on their campgrounds...
Mar 03, 2020
Easy access to interstate. Wide spaces, all pull through.
Mar 01, 2020
Overnight...
Feb 29, 2020
Poor water pressure.
Feb 28, 2020
Over priced KOA as usual. Very nice people running place. put us out in last spot away from all facilities. Only stay if nothing else is aviallable....
Feb 27, 2020
Not much in Lordsburg. Ok place to just spend the night.
Feb 27, 2020
Good for a one night stop. Clean and spot was large enough that we didn't have to unhook.
Feb 27, 2020
This was an overnight stay on our way west. It was OK but the wireless signal was poor despite the awesome help from the front desk staff.
Feb 27, 2020
Theresa is the best! She's very helpful!
Feb 25, 2020
Showers need work!
Feb 24, 2020
This was a short 2-night stay, but the campground was well cared for and run by very nice folks. Very little in the way of trees/vegetation, mostly just gravel lot but no mud or surface issues. Cable connection box at our site was broken/open to the elements and badly oxidized, causing really poor TV reception, but water and electric were fine. Water hose at dump station was leaky.
Feb 23, 2020
Easy access and what we have come to expect from KOAs. Friendly lady at the check in. Everything was clean and looked like maintenance was a priority.
Feb 23, 2020
Bad internet-
Feb 23, 2020
Nice quiet RV park with good staff. This area of Lordsburg has seen better times, but we had a nice overnight stay here and a good night's rest. Didn't use the laundry, pool or restrooms so can't comment on them. We'd stay here again.
Feb 23, 2020
A very good place for an over-night.
Feb 22, 2020
Was only an overnight stay. Campground was neat and well organized. Good water and electric. Good ATT cell service. Easy in and out. Whem we were there it was so windy we did not extend our slide because of the way the slide topper was moving.
Feb 22, 2020
Very desolate park. Nice staff.
Feb 17, 2020
Clean, quiet, no need to unhook since site was level. 2nd time here on our travels.
Feb 16, 2020
Good place to stop for the night. Easy in and out. Far enough from the highway and railway so noise is not to bad. Sign says gate is locked until 8am. Could be a problem if you want an early start.
Feb 15, 2020
This KOA was great. Large sites, the laundromat was clean and in good working order. The lady at the front desk was great. Neighborhood not the best, but the Campground was fenced and we had no problems...would stay here again.
Feb 15, 2020
worked for what we needed
Feb 15, 2020
Pulled in late, easy to find our spot and hook up. Area was well lit and clean. Showered in the shower house the next morning, very nice facility. Lots of hot water.
Feb 14, 2020
We like this type campgroud, (Open without many large trees. Hard rains the night we were there, but our site was not muddy the next morning. Only (minor) complaint, like many KOAs it is over priced. But if this is an issue one can always stay at another place. Would/will stay here again
Feb 14, 2020
The campground is laid out very well. Easy in and out for any size motor home or trailer.
Feb 13, 2020
We love going to dinner at Kranberrys Chatterbox restaurant . Since it rained AND snowed the day we arrived, the park was muddy and messy BUT there wasn't anything the park should be faulted for. Services are always excellent at this KOA park.
Feb 12, 2020
A bit bleak as that part of the world is, but small park was clean. Bathrooms could use more lights. Otherwise nice one night stay.
Feb 11, 2020
stayed 2 nites we had a clean level site and the gal in the office during check in was very nice
Feb 09, 2020
Clean and easy to reach park. We stayed one night and it was quite. I would recommend it. Also considered it safe.
Feb 08, 2020
Just stayed one night, but it was a very nice stay.
Feb 07, 2020
I wish KOA average rates applied to actual cost. Especially during off season when pools are closed and the KOA location is only 1/4 full. The amenities here need updating! This location has a phone booth but no pay phone. The laundry room has a sign posted to turn off the lights. They have a motion sensor, it keeps turning them on. A very expensive KOA! At the bottom of my long KOA list!
Apr 26, 2021
Good KOA. Wide roads and easy turns. Nice for an overnight along I-10.
- Don Inbody on Google
Apr 21, 2021
Great check in. I slept in a kabin. First one that had everything. Tv. Ac.heater. even a small refrigerator....usually has a eatery but due to the covid.. ugh... its closed. But don't worry. There are a few restaurants within 2 minute drive or 5 minute walk.....
- Charlie smith on Google
Apr 18, 2021
Nice people
- Lori Sellers on Google