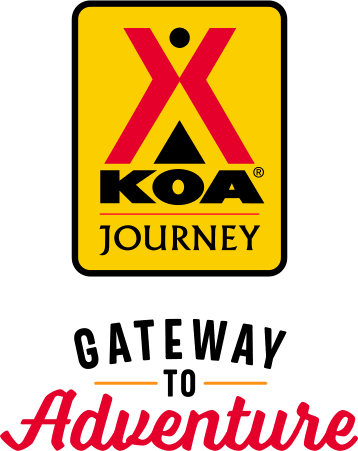 KOA Journey Campgrounds
KOA Journey campgrounds are the perfect oases after a day on the road. Whether it's along the way or a quick getaway, they've got you covered. Located near the highways and byways of North America with long Pull-thru RV Sites, they deliver convenience to the traveling camper. Pull in, ease back and take a load off.
KOA Journeys Feature:
Pull-through RV Sites with 50-amp service
Premium Tent Sites
Well lit after hours check-in service
Directions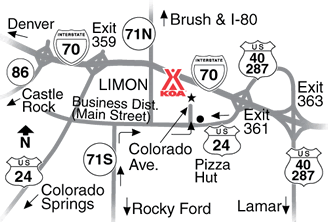 I-70: Exit 361 to US 24/Main St, west to Pizza Hut, turn right to KOA. All other highways, see map.
GPS: N39.264518, W103.672871
Get Google Directions
Jun 23, 2021
The campground is very nice and one of the only available places in Eastern Colorado. The only complaint is the sites are very close together and this is somewhat annoying when your neighbors sewer and water are pretty close to your picnic table. Other than that, the owners have done a nice job.
Jun 23, 2021
Spent 2 nights. site was pretty level, campground clean, good playground for kids and large dog park. We did not use the bathrooms or showers. Staff was friendly
Jun 22, 2021
We just stayed one night, but it was great. The tent sites have really thick small gravel beds which make for a nice surface for your tent.
Jun 22, 2021
Ax with so many campgrounds these days, they cram in as many as they possibly can. But the facilities were fine and the staff was helpful and friendly. Perfectly good place for a one night stay on my way to somewhere else. But since that's what I needed, no complaints.
Jun 22, 2021
The registration staff was very friendly but when we got to our site it had large mounds of sand in between the sites and it made it very difficult to walk around especially with sandals on. Everything else was okay.
Jun 22, 2021
The park was nice, but our spot had two dead trees on both sides of us and limbs scraped the top of our MH. Also would love to know how spaces are decided.
Jun 21, 2021
Clean park good for a stop over
Jun 21, 2021
Friendly, caring staff. Very clean accommodations, and an actual dog park where we're able to run our pooches with the chuck-it toy. We've stayed a few times on our journey over the mountain pass. We will be back!
Jun 21, 2021
Super nice site with outstanding service and friendliness. Good dog park. Park needs a bit of repair but it did look like improvements were in the works.
Jun 21, 2021
Staff was so friendly and nice!
Jun 20, 2021
Small but very nice and clean KOA. Will be back. We stayed 2 nights in a travel trailer
Jun 20, 2021
Stayed on 6/12 and on 6/19/2021. First night we tent camped. Gave us enough room to put up a large tent and smaller one. Second stay we had a cabin with small tent outside. We really liked both dog parks and the kids loved the pool. The area is clean, showers and facilities are nice. Will stay again next trip to Nebraska.
Jun 20, 2021
I understand that sites were under construction (fresh dirt and mud) but they should complete the sites before renting them out. The new sites were too close, didn't seem to be up to KOA standards.
Jun 19, 2021
Very nice park, close to Denver. We were so fortunate to get a site onshore notice. Thank you!
Jun 18, 2021
This place was ok. A place to stay the night, conveniently located next to I70
Jun 18, 2021
Signs said breakfast but nothing was open by 9am so left
Jun 17, 2021
Nice kampground and staff was very friendly and helpful. County was experiencing power outages on and off, which was hard because it was 99 degrees and humid after a brief storm shower. We have long-haired dogs and they said we could bring them into the back room that was cooler if power didn't come back on. Wasn't necessary, but appreciated the offer.
Jun 16, 2021
This was a convenient overnight stop on our way to Denver and it was really enjoyable! It was lovely to have a pool and showers and the staff were all so amazing and friendly, it was easy to feel welcome there! Nice and quiet overnight too. The women's restrooms were almost completely out of toilet paper the duration of our stay but it was also pretty busy. Would stop off here again!
Jun 16, 2021
Traveling through the area----convenient location for an overnight stay. Charges seem a bit high? Just stayed at a KOA in Albuquerque and it was $48....? But your campground was clean, well laid out, easy to follow traffic pattern. Will be nicer when trees get bigger.
Jun 15, 2021
The best part of this place is the big dog park. Our site was level and utilities worked ok but need's renovation. The staff were friendly and appeared to be working on improvements. The store was very limited and didn't even have ICE available. The departure route was blocked so leaving was confusing. It's a shame that the camp has been allowed to be so run down. Overnight stay until improvement
Jun 15, 2021
Friendly staff in office. Great for our overnight stay.
Jun 14, 2021
Great one night stay - we would stay again This was KOA stay 104 since we retired in 2009 -
Jun 14, 2021
Stayed one night enroute from Cali to western NY. Once staff realized we were too big for our assigned spot they very willingly agreed to move us. Great customer service. Site was good for our needs.
Jun 14, 2021
Very friendly staff and very clean facility.
Jun 14, 2021
Friendly staff, clean are just a nice play to stay.
Jun 14, 2021
One of the roughest KOA"s we have stayed at.
Jun 14, 2021
having an unusable site was highly disappointing. The entire site was a mound of loose sandy clay. The only place you could sit was either in front of or behind the camper completely negating any shade. The pool was ICE cold, and the dog parks were full of dog poop that other owners had not cleaned up after. For a place to sleep this is fine, but nothing more.
Jun 13, 2021
Awesome renovations Very nice Will stay again for sure
Jun 13, 2021
Friendly staff. Good facilities. Great place to stay.
Jun 12, 2021
Bathrooms were unclean, refused to take our discount card because reservations were made under 1 name. Said it couldnt be done but the KOA we stayed at the following night was able to do it.
Jun 12, 2021
Very nice people but the bathrooms could use some work.
Jun 11, 2021
It looks like they are trying to renew a very old park. The problem is that many of the sites are very narrow, probably designed before slide-outs. Our Tiffin Breeze with the slides out reached from edge to edge, with a new small tree within 2 inches on one side and the neighbor's picnic table even with the other slide. No room to even walk next to the coach.
Jul 27, 2021
Great place but expensive. Very clean and great customer service.
- Shelli Stephenson on Google
Jul 24, 2021
Awesome facility very clean and well setup spots.
- John Keady on Google
Jul 20, 2021
Nice and friendly park
- Fannie Baker on Google