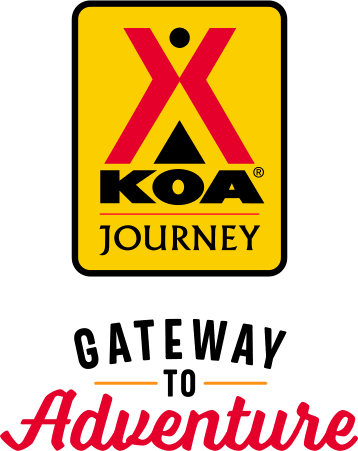 KOA Journey Campgrounds
KOA Journey campgrounds are the perfect oases after a day on the road. Whether it's along the way or a quick getaway, they've got you covered. Located near the highways and byways of North America with long Pull-thru RV Sites, they deliver convenience to the traveling camper. Pull in, ease back and take a load off.
KOA Journeys Feature:
Pull-through RV Sites with 50-amp service
Premium Tent Sites
Well lit after hours check-in service
Directions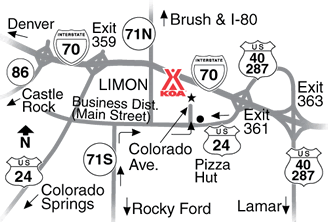 I-70: Exit 361 to US 24/Main St, west to Pizza Hut, turn right to KOA. All other highways, see map.
GPS: N39.264518, W103.672871
Get Google Directions
Jul 05, 2021
They have some grading problems which became evident after a big rain storm. Some had to stand in a puddle to unplug their electricity.
Jul 05, 2021
We'll kept campground, staff friendly. Good for overnight stay.
Jul 05, 2021
Very clean and friendly
Jul 05, 2021
I loved my stay here! We were in Kabin #3 and were so excited because there were a bunch of bunnies, including some babies who I think took shelter under the kabin (but never caused any sort of noise). As a pet bunny owner, I was really amused. But besides that, the bathrooms were super clean and the staff was really friendly. The AC was kickin' and most likely we will stay again on our way home.
Jul 05, 2021
Very nicely set up and clean. Will definitely be back.
Jul 04, 2021
Very friendly. Nice accommodations.
Jul 04, 2021
We only stayed one night but everything was clean and staff was friendly,
Jul 04, 2021
Paid for full hookup but dump was too high. Used the campground one, ok, but no water to rinse. Pump was locked. Water pressure was very low but they said high. Women's restroom has bad stench.
Jul 04, 2021
Person next was pulled in backwards, so had no BBQ, table, they made use out of it, very noisy, water at dump was not working.
Jul 04, 2021
$60 a night and no sewer. right off interstate so noisy. Also, dump station water was broken so couldn't really flush my black tank. Have stayed here before when prices were reasonable and everything worked. Not impressed, won't be back.
Jul 03, 2021
Friendly Staff clean
Jul 03, 2021
Convenient location however the grounds need some attention.
Jul 03, 2021
Nice amenities, quiet location, great water pressure, friendly and helpful staff, I just had hoped for a better Wi-Fi out at the far edge..Next time, I'll pack my WiFi repeater! As Arnold the Terminator said..."AHLL BE BAHCK"
Jul 03, 2021
Stayed only one night, just a good spot for a one night stay while traveling, bathroom and shower was very clean and well maintained, sites are very close together neighbors dump was right beside our picnic table, not a pleasant thing, at $65.00 was expensive for just an overnight, sights are gravel, level and ours was a pull through. Looked like most were, also had a nice laundry if you need.
Jul 02, 2021
Updated and nice . Friendly staff . Easy to get to from I-70
Jul 02, 2021
Very nice property.
Jul 02, 2021
Nice over night stay. Playground for our 3 yr old grandson was very nice. Pool needed a little more attention but was still nice. Walking my 2 miles in the morning was great. Paved roads made it easy.
Jul 02, 2021
Transiting area, called ahead for a one night accommodation. Late check-in after office had closed but documents were waiting. Found site and set up with no problems, everything worked. Quiet area, had a good nights rest. Thanks!
Jul 01, 2021
This was a great KOA. They are very welcoming when you show up and my family had a great time here! We will stay again when we come back this way.
Jun 30, 2021
It was a good weekend getaway spot... friendly, helpful and there.... would definitely go back to this one. Might be a passing through stay but treat you like your there to stay!!! Thanks staff and Hosts....
Jun 30, 2021
Check in was fast and easy! The spots are a great size and the cabin my sister stayed in was fantastic as well!
Jun 30, 2021
Parked beside a run down work camper. He started is junk load emission deleted diesel more that a half hour before leaving at 5:30 am. Not only were we awakened, we were gassed out. The owners should drop the KOA branding, so they can price themselves more accordingly to the dump that they operate.
Jun 30, 2021
Was a beautiful site, nice a quiet. Pool was great??
Jun 29, 2021
Nice clean great foljs
Jun 29, 2021
Check in and set up was so easy. The pad was perfectly level. The place was clean and well taken care of. They had 2 dog parks and a playground for the kids. We were very pleased with our stay.
Jun 29, 2021
Staff was exceptional, park was clean, quiet and beautiful. Thank you and we will be back.
Jun 28, 2021
Just an overnight stay but park was clean, after hours check in was easy, and convenient location.
Jun 27, 2021
Office sign reads, "Open at 7 am". Taped sign on window indicates opening at 8 am. Diner sign reads, "breakfast at 7 am". No breakfast served. Must be new owners. Expensive for overnight stop. Used to be a good place, won't stop again.
Jun 27, 2021
Great people are very friendly.
Jun 26, 2021
A great place to stop for the night when traveling through the area on Interstate 70; we had a 50 amp full hook-up pull through site for the evening and our big rig had plenty of room on the site. The staff was very friendly and helpful. We had the corner Pizza Hut deliver dinner right to our campsite. If we travel through this area again in the future we will stay here again. mw
Jun 26, 2021
Friendly staff & good location.
Jun 26, 2021
I just love staying at KOA. I enjoy the cleanliness of the bath house/restroom, the convenience of the stay. I appreciate the friendliness of the service provided and the appreciative attitude of the staff even though I didn't get there in time to meet anyone. Thank You for everything.
Jun 25, 2021
Very nice place. Big thank you to the wonderful woman who jumped my car.
Jun 25, 2021
Just over night stay. The site was level and long, not very wide. My neighbors chairs were up against my motorhome.
Jun 25, 2021
We stayed overnight on our way to the Rocky Mountains. Office staff was friendly and efficient. Bathroom facilities were clean with good lighting. The owners have recently renovated landscaping. Overall nice KOA.
Jun 25, 2021
Only KOA that has NOT honored my veterans VA card
Jun 25, 2021
Wonderful stay. Calm , peaceful and cut from the outside world for a couple of days.
Jul 27, 2021
Great place but expensive. Very clean and great customer service.
- Shelli Stephenson on Google
Jul 24, 2021
Awesome facility very clean and well setup spots.
- John Keady on Google
Jul 20, 2021
Nice and friendly park
- Fannie Baker on Google