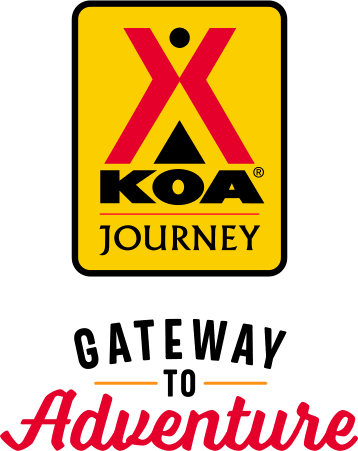 KOA Journey Campgrounds
KOA Journey campgrounds are the perfect oases after a day on the road. Whether it's along the way or a quick getaway, they've got you covered. Located near the highways and byways of North America with long Pull-thru RV Sites, they deliver convenience to the traveling camper. Pull in, ease back and take a load off.
KOA Journeys Feature:
Pull-through RV Sites with 50-amp service
Premium Tent Sites
Well lit after hours check-in service
Directions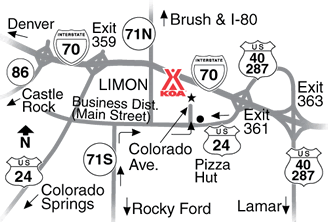 I-70: Exit 361 to US 24/Main St, west to Pizza Hut, turn right to KOA. All other highways, see map.
GPS: N39.264518, W103.672871
Get Google Directions
Jul 16, 2021
The campground was clean and fairly easy to find. The staff person was friendly and efficient.
Jul 16, 2021
Nothing special about this place. It's one of the only campgrounds around which I guess is why they can justify charging $62/night for a place to park. Just expensive to hook up to water and electric for one night
Jul 15, 2021
We only stayed for one night. Easy in and out for our 40' fifth wheel. Very Clean.
Jul 15, 2021
My first KOA stay - loved it!
Jul 14, 2021
The electrical hookup would not work at the tent site. The manager was very helpful in providing an extra extension cord to supplement the cord I had.
Jul 14, 2021
Very nice desk girls. Campsite felt safe and secure. Traveling alone with my dog. Nice park
Jul 14, 2021
This place definitely needs help! Lots are unkempt. Weeds are all over. Very young in the office. No amenities.
Jul 14, 2021
Their internet was very slow and unreliable. They were friendly. Sites were acceptable.
Jul 13, 2021
Great stay! Friendly workers, friendly guests!
Jul 13, 2021
Clean and well maintained. Open the pool.
Jul 13, 2021
Nice campground! The only reason I didn't give it 5 stars was because the pool was ice cold on a 97 degree day!
Jul 12, 2021
Very peaceful and rewarding friendly but not very... A little sweeping and some weed control would be very helpful...
Jul 12, 2021
Super staff - pleasant and professional. Met us when we arrived, even though after their office's normal closing time. Everything was clean and well kept, they are working on improvements and it already shows. We camped in a 5th wheel and the spot we were in was fairly level, took minimal leveling by the level-up system.
Jul 12, 2021
This KOA is better than some, but about average. Nothing great, but OK for overnight. There's not much competition in the crappy little town of Limon Colorado. They had a decent sized dog park, and a clean swimming pool. Sites were very close together, all gravel, no trees. We stayed in a 42 foot motorhome pulling a small car. At least they did have 50 amp service
Jul 12, 2021
Ended up getting in late, so didn't get to enjoy many amenities. Tent camping. Was able to get the tent up quickly, and the sand lot was very convenient (had been camping in rocky soil, so the stakes going right in was huge). Bathrooms were acceptably clean. Some of the neighbors were noisy, but can't be helped. Great location, may use again on next vacation.
Jul 12, 2021
Clean bathrooms, but could be more handicapped accessible.
Jul 12, 2021
Wonderful place and the people are fantastic
Jul 12, 2021
Campground was clean. Did not use facilities. We stayed overnight and it was quiet. Filled propane on site. Friendly hosts.
Jul 11, 2021
Cabin was quiet, comfortable, and clean. So pleased to have air conditioning, and not too far from bathrooms. It was a great choice for traveling with my dog who barks at every noise in a hotel room.
Jul 11, 2021
Super clean, a bit more space between camping spaces than other KOAs and better pull thru sites.
Jul 11, 2021
Just an overnight passing through. Large dog park with agility type features was clean; smaller one at other end of the park was not. Good for families - nice playground and clean pool. Although the pool water was especially cold, it was really welcome at 96 degrees!
Jul 10, 2021
Had to cut our stay in half but still a most enjoyable stay. Our stay experienced cool weather after several days of 95 to 100 deg temps. The town of Limon is most interesting as well. So if you want a campsite away from the hustle and bustle of Denver, Limob is the place.
Jul 10, 2021
Great customer service
Jul 10, 2021
Everybody was real helpful and friendly. Very nice place to stay. Thank you
Jul 10, 2021
Friendly office staff person. The site was gravel and level, with easy pull thru. The pool was a nice refreshing feature. Easy on and off the highway access. But, is a bit confusing as the vacant area at road looks to be connected to the park. Maybe the park is expanding??? The grounds are out in the open with trees that with maturity will provide shade. Good overnight stay.
Jul 10, 2021
Experience was great. There isn't much greenery and we felt like the neighbor's concrete pad for the picnic table was too close to our camper…didn't allow for much privacy for them or us. Otherwise, it was a clean and nice campground.
Jul 10, 2021
Had a late evening check in. Attendant came out and met us. Nice and quiet
Jul 10, 2021
We stayed overnight. The check in was very quick and professional. The park was clean. Since we were on our way to another location the easy on and off the highway was great
Jul 09, 2021
Got to the spot at 12:30 am after leaving Lansing KS at 4pm central. Easy directions to my spot. My kids and wife took a shower and they said was perfect!!
Jul 09, 2021
Hot,dry and friendly
Jul 09, 2021
On one of the hottest days of the year, they decided to "shock the pool" rendering it unusable to all of the travelers... we were upset to say the least. You need to make an appointment to fill your propane when the person who does that task is available, a day in advance.
Jul 08, 2021
Super Nice KOA. Great Dog Park!
Jul 08, 2021
Great stay. Mostly quiet. The Best wifi I've come across in quite awhile. Water pressure was fantastic. A very comfortable 5 day stay. They are expanding. I'd like to see it next year.
Jul 07, 2021
It was OK for an overnight stay, however there was no Restaurant close by except for Pizza hut and Taco bell. They recommended Hunts Pizza, that is an hour drive away. Not much to see in Limon. Not a tourist place but OK for a overnight.
Jul 07, 2021
The stay was good, toilets needed attention, out of toilet paper
Jul 07, 2021
Very nice and clean place to stay! Also very friendly employees!
Jul 06, 2021
Very nice park!
Jul 06, 2021
convenient for our travel. typical KOA on the interstate, nice facilities, but no trees.
Jul 05, 2021
Pool was great , dog park was huge and filled with dog playground equipment. Awesome Park!!!
Jul 05, 2021
Friendly staff. Poor location; close to highway; no shade or trees
Jul 05, 2021
Spot 57 - too much new sand - it rained (torrential rain and wind) while we were there and the mounded sand kept the water in the center where the parking sites were. Other than that excellent service - have been here several times and staff has always been super and extremely willing to help.
Jul 05, 2021
There are raised dirt berms between the sites. Our site's berm was so close the the pad we had difficulty getting in and out of our motor home.
Jul 27, 2021
Great place but expensive. Very clean and great customer service.
- Shelli Stephenson on Google
Jul 24, 2021
Awesome facility very clean and well setup spots.
- John Keady on Google
Jul 20, 2021
Nice and friendly park
- Fannie Baker on Google