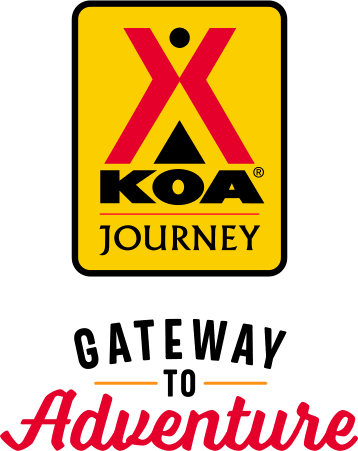 KOA Journey Campgrounds
KOA Journey campgrounds are the perfect oases after a day on the road. Whether it's along the way or a quick getaway, they've got you covered. Located near the highways and byways of North America with long Pull-thru RV Sites, they deliver convenience to the traveling camper. Pull in, ease back and take a load off.
KOA Journeys Feature:
Pull-through RV Sites with 50-amp service
Premium Tent Sites
Well lit after hours check-in service
Directions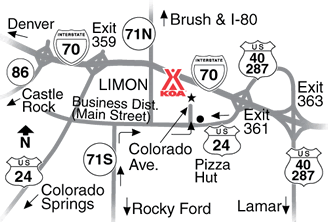 I-70: Exit 361 to US 24/Main St, west to Pizza Hut, turn right to KOA. All other highways, see map.
GPS: N39.264518, W103.672871
Get Google Directions
Aug 01, 2021
Friendly, clean and well managed.
Aug 01, 2021
Always clean and handy on my way to Southern Colorado from my home in northwestern Iowa.
Aug 01, 2021
One night. My rewards has recently expired . Wasn't asked to renew. Tried to renew online from an KOA email before I left. Wouldn't go through. $60 for a back in space in Limon , Co. is a bit pricey.
Jul 31, 2021
Nice, clean campground. Everyone is very friendly. Have stayed here before and will again. Thank you!
Jul 31, 2021
Great Coustomer service, very clean showers and bathrooms.
Jul 31, 2021
Nice camping
Jul 30, 2021
Cabin was HOT!!!
Jul 30, 2021
Easy to find, friendly Camp Host and friendly fellow campers.
Jul 30, 2021
OK, except no cable and bad Wifi.
Jul 29, 2021
Every year we stay at the Limon KOA. Every year it keeps getting better & better. The staff is so helpful and friendly and they are doing wonders with the campground. A very pleasant place to stay.
Jul 28, 2021
Very friendly staff, nice level pull through spot.
Jul 27, 2021
it would have been better if they would check the bathrooms before they leave for the day,did not have toilet paper in ether bathrooms.that is nuts.
Jul 27, 2021
Enjoyed watching the skydiving. Friendly staff, nice laundry, clean bathrooms, nice recreation room. South side restaurant is a hike to walk but the food and staff were great.
Jul 27, 2021
I think it is over priced sites are close together and what is up with berms between sites? very hard walking around
Jul 27, 2021
Nice spot for respite from travel.
Jul 26, 2021
For an overnight place to say it's OK. The pool said it was heated as it had a crack and had a hose running the entire time. Staff was in different not friendly nor rude. The ground need a lot of upkeep and TLC
Jul 25, 2021
Nice small park in an easy to find location right off the interstate.
Jul 25, 2021
Grounds nicely maintained.
Jul 25, 2021
We got the very last space available at the Limon KOA, and boy were we glad we did. It is one of the nicest KOA's we have ever stayed in. The spaces were just lovely and the grounds very well kept. Check in was accomplished quickly with a very nice young lady. We recommend this KOA to all campers and next time we'll make a reservation!! Thank you Limon KOA!!
Jul 24, 2021
Friendly staff, level sites, all hook ups. We were very pleased with our visit.
Jul 23, 2021
It was a very nice place with its only downside being road noise from the highway.
Jul 23, 2021
Real nice park spots are kinda narrow but definitely long enough you don't have to unhook we stayed one night really nice showers and bath rooms I would stay again
Jul 22, 2021
I paid for pull through for 40' rv with toad. The spot was large enough but it was impossible to pull through, with or without car. I had to un hook back out and re hook up car. I asked for assistance backing out and no one showed.
Jul 22, 2021
Really like the limon koa but not being a pet lover, I found way too much dog barking even during quiet time.
Jul 21, 2021
Good place to spent one night but the sites are tight. the campground sites are being reworked with gravel. The pool is fairly small but big enough for several kids at a time.
Jul 21, 2021
awsome folks
Jul 21, 2021
I enjoyed my stay at this KOA. I had a cabin - it was very clean. I would like to visit this one again - my stay was a quick one.
Jul 20, 2021
We have stayed here a few times before but it has been a couple of years. It is located about half way between our home and our daughter's, so it is convenient when we have our camper. Only two complaints; the water pressure is too high although there is a warning and we have a regulator, and out site was very uneven, so that no matter what we did, the trailer was not level.
Jul 20, 2021
Easy on/off freeway. Beautiful place. Great customer service!
Jul 20, 2021
Very nice. Good for over night stay. A little noisy with the interstate right there but okay.
Jul 20, 2021
All good but kinda of a tight turn around tree in my spot.
Jul 19, 2021
Office closed before 7pm, left envelope with a warning not to park if no reservation. If it's that much of a problem probably should have an attendant there later. Storm came through & the entire row we were on flooded ankle deep - water lines & electrical lines in the water. Someone did open all the sewer drains to help drain the water in the morning but the area needs work if it floods that ba
Jul 19, 2021
It was great
Jul 19, 2021
Close to interstate but not too close. New sites. Only drawback the dump was way too far back on the site.
Jul 19, 2021
Depressing. Broken down RVs in the back of the lot, extremely small space for your RV, view is of highway and the back of storage units. Staff was all smiles and very accommodating. But would not stay again unless I had no choice.
Jul 18, 2021
The campsite was adequate, but too small to use our awning at all and our slideout interfered with our neighbor's picnic table. We tried to order pizza as described on the website, but they did not have pizza available on a Friday evening at 6pm and they suggested to call Pizza Hut instead. Restrooms were clean and mostly well-stocked.
Jul 18, 2021
Receptionist was very impersonal. Did not even welcome us to Limon. Site no where near worth the money charged. Shower facility was disgustingly filthy. As was the bathroom
Jul 16, 2021
This park could be very nice if would spend some time landscaping the spaces. Weeds are the only green around spaces
Jul 16, 2021
Convenient, comfortable, friendly, affordable!
Jul 27, 2021
Great place but expensive. Very clean and great customer service.
- Shelli Stephenson on Google
Jul 24, 2021
Awesome facility very clean and well setup spots.
- John Keady on Google
Jul 20, 2021
Nice and friendly park
- Fannie Baker on Google