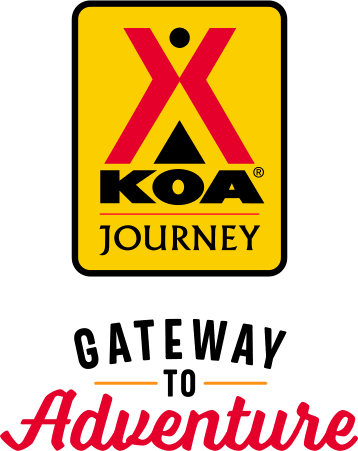 KOA Journey Campgrounds
KOA Journey campgrounds are the perfect oases after a day on the road. Whether it's along the way or a quick getaway, they've got you covered. Located near the highways and byways of North America with long Pull-thru RV Sites, they deliver convenience to the traveling camper. Pull in, ease back and take a load off.
KOA Journeys Feature:
Pull-through RV Sites with 50-amp service
Premium Tent Sites
Well lit after hours check-in service
Directions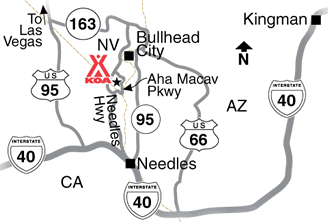 Located on the Arizona, California & Nevada Border, at the Avi Resort & Casino!
From I-40 Exit River Rd cutoff, which becomes Needles Hwy, north 14 miles to Aha Macav Parkway. Look for the Avi sign. Turn right and continue 2 miles to the Avi.
CLICK HERE For Directions Via Google Maps!
Get Google Directions
Jun 17, 2021
Great campgrounds and very clean and very nice staff thanks for a great stay�
Jun 15, 2021
Very friendly staff, The Only issue was the fireworks every night until midnight. The dogs were frantic and on the third night we just left at 10pm to get out of there. The casino, pool and all services were great.
Jun 15, 2021
Was there with a group and their large buddy sites were perfect for our need. Campground was clean and as a camper you are allowed to use the casino pool and beach. Where we were camper there were no trees or grass, just dirt. Would go back, just not during a heat wave.
Jun 15, 2021
Pool and beach close at 7pm It's just crazy Dirt lot needs dust control
Jun 15, 2021
The RV park was great! Clean and quiet.Eric was such a huge help and very welcoming as it was our first time there!
Jun 14, 2021
Lots of things to do in the vicinity. Forget about quiet hours. While fireworks are supposedly banned in the park, enforcement is nonexistent. The last we heard Sunday morning were at about 2 am.
Jun 14, 2021
The park and casino are nice, but there was no mention that there would be a fireworks show going well into the night.
Jun 14, 2021
The sites are very large, but there are no trees, or anything to provide shade
Jun 14, 2021
I did not visit casino. Campground was beautiful, but fireworks during the night were loud Facilities were clean. Colorado river was beautiful
Jun 14, 2021
All good, everyone was nice and enjoyed my stay!
Jun 14, 2021
In campground office the front desk her name is Angel. She was not welcome guest. When I was go in the office her face was angry. I say hi with her twice time till response with me. What a poor customer service she had. I would like to check in at that moment. And she was still looking on her screen not helping me to check in. Didn't ask me the name or confirmation number. She Need training asap
Jun 13, 2021
Your website is very misleading. The picture shows green grass around the RV parking and implies the private beach is close at hand. Neither was the case.
Jun 13, 2021
Very nice, clean accommodations and friendly staff. Angel and Rachel were A+!
Jun 12, 2021
Super great staff
Jun 12, 2021
After almost 450 miles of driving, we called late in the day for a same-day reservation. We were happily greeted on the phone and told there were sites available. Yea for us! We booked our site and pulled in after 8pm. Papers were in the check-in box and site details were clearly marked. This park was a life-saver after a long day on the road.
Jun 11, 2021
Very clean and level sites with plenty of room. Beach and pool at Avi are great! River water is very cold though.
Jun 11, 2021
Rates are good. I be back
Jun 11, 2021
nice level site, great wifi!!, bathroom was exceptionally clean. We did have some people in the park setting off fireworks from around 10 to 11 pm..... didn't know who to call to try and get that stopped
Jun 10, 2021
Staff was amazing!!!
Jun 08, 2021
We were there for 2 nights. Facilities were impeccably clean. Plenty of area to walk our dog and go for walks ourselves. Hookups worked and the other guests we encountered were pleasant
Jun 08, 2021
Wonderful place to stay. Very close to the casino! Rates are excellent!!!
Jun 05, 2021
Clean, friendly and fun
Jun 05, 2021
Like usual, everything was as expected
Jun 05, 2021
We really enjoyed our stay. It was our 2nd time staying at the KOA in Laughlin, NV. The staff is VERY friendly and the park is clean, neat and free of trash. There is also a shuttle to the AVI Casino. The park is on the Colorado River and next to the AVI Casino. There is also a bridge connecting you to the Fort Mohave-Bullhead City AZ area with shopping, less expensive fuel etc.
Jun 03, 2021
Busy holiday weekend. A group of partiers was put next to us in handicap site. We coped. The site pull through has two irregularly shaped mesquite(?) trees at entrance which were near impossible to get through when vehicles across from were out in road. We came in at dusk and tough to see.....would do some pruning. Jerry the roving maintenance, and Angel in office were great!These two singled out.
Jun 02, 2021
Stayed 2-19 to 5-21, overall good, some little issues but mgmt took care of it.
Jun 02, 2021
We weren't ready for the heat, but everything else about the KOA was wonderful. The dog park was great. Children were enjoying the playground and you get into the pool and river as part of your stay. You also get free rides to the Casino, though we all know we should tip our driver.
Jun 02, 2021
Had a great time!
Jun 02, 2021
Campground was clean. Unfortunately there is no cameras around the park and someone stole from our campsite. The kids liked having the ability to use the pool at the casino, literally the only down fall is the lack of security.
Jun 02, 2021
We had a wonderful time at both the Campground & Casino. The staff was great had all are paperwork and site assigned when we arrived, no waiting for anything . We would defiantly return again.
Jun 02, 2021
they had a pull in and back set up at all sites. we pulled in and the next site was a backed in but. his door was on my side so we had to another couple at are front door. very uncomfortable.
Jun 01, 2021
The hotel amenities that are connected with the KOA is the reason we go. The camp site it self is pretty basic. Not a lot of shade but it's clean.
Jun 01, 2021
It was a place to park the rig, but when I go back to Laughlin I will be looking for a different RV park. Front desk was person was rude. The whole park is just desert dirt. There is no landscaping, so there is dust everywhere. The casino pool closes at 7pm. This blew my mind because it closed nearly an hour before sunset. Positive is it has lots for kids: arcade, theater, food court, river beach.
Jun 01, 2021
This KOA is located on a casino property. Although it was nice to have access to the pool at the casino, that was the only good thing about our stay. The campground is a big dirt bowl. We've stayed in much nicer KOA's that had concrete pads to park on and landscaped. Not this one! The spaces are filthy dirty. The cable TV is horrible! The fireworks until midnight every night got old to
Jun 01, 2021
Friday the bathrooms were clean and well stocked but by Saturday night/Sunday morning, they were a complete mess. Sunday morning all the men's toilets were messy and clogged and my son was unable to use. Otherwise the site were clean and well maintained. We stayed on the golf course side near the water so we battled the mosquitos at night but otherwise is was a very nice stay.
Jun 01, 2021
It was great everyone had a blast
Jun 01, 2021
When staying at a KOA you have the understanding that it will be family friendly. That was not the case this weekend. Every night load music and fireworks until the early morning hours. It made this trip a little less fun.
Jun 01, 2021
fireworks were awesome, but neighbors played loud music until after 1:00AM
Jun 01, 2021
Not what I expected. Robyn in customer service needs additional training to understand what customer service is. We reserved a back in and were not accommodated. We were told that I had reserved a pull thru online which I confirmed was a back in with my confirmation email. She stated all the other sites were booked but when we left they were still empty. Won't be coming back ever.
Jun 01, 2021
I will came back
Jun 01, 2021
Was very nice, Two things motorcycles and four wheelers should be in a different area as you have kids kicking up a lot of dust. And as for music should be kept at a minimum for your camp site not the whole camp.
Oct 20, 2021
very peaceful and safe environment Love the food and casino has many selection of games to play. Very clean and love the pool
- Storyteller56222 on Trip Advisor
Oct 14, 2021
We love this KOA location!! The staff are very helpful and the whole campground is REALLY clean and well kept.I highly recommend staying here if you are in this area!!
- Karen Blackwell-Cole on Google
Oct 11, 2021
Oct 30th - 11th; My husband & I are traveling across country, Avi is near family & stores. staff very nice, very clean showers, spaces a little tight, Laundry clean & reasonably priced. Definitely would stay again.😊
- Denise Bryant on Google