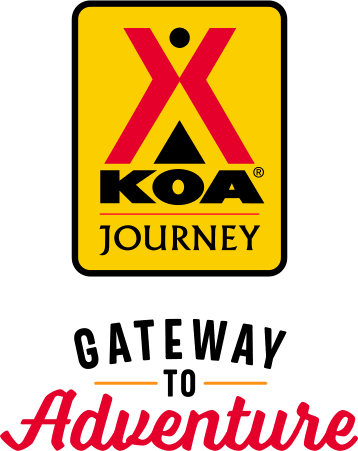 KOA Journey Campgrounds
KOA Journey campgrounds are the perfect oases after a day on the road. Whether it's along the way or a quick getaway, they've got you covered. Located near the highways and byways of North America with long Pull-thru RV Sites, they deliver convenience to the traveling camper. Pull in, ease back and take a load off.
KOA Journeys Feature:
Pull-through RV Sites with 50-amp service
Premium Tent Sites
Well lit after hours check-in service
Directions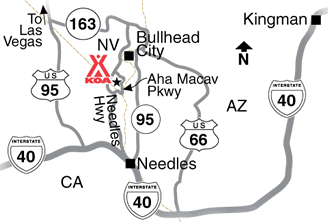 Located on the Arizona, California & Nevada Border, at the Avi Resort & Casino!
From I-40 Exit River Rd cutoff, which becomes Needles Hwy, north 14 miles to Aha Macav Parkway. Look for the Avi sign. Turn right and continue 2 miles to the Avi.
CLICK HERE For Directions Via Google Maps!
Get Google Directions
Aug 29, 2021
They did not unlock the power pedestal and the office was closed and no answer on the phone.
Aug 28, 2021
Large level pull through site with full hookups. We enjoyed a lovely dinner at the Casino across the street. Would stay here again if in the area.
Aug 27, 2021
No one in the office after 5 pm!? That's a little early for a "casino" KOA. Then mo one informed us that we needed a wrist band to utilize the pool at AVI. We ate disabled seniors and walked all the way from the entrance to the pool before security told us we had to go all the way back to the front desk to get a wrist band in order to enter the pool area. The driver or the entrance person didn't
Aug 23, 2021
The native american woman at the front desk in the RV park can care less if pedestal not working & me having severe heat exhaustion trying to leave... I'll NEVER go back there!
Aug 20, 2021
Very nice and helpful staff. Especially Jerry with the outside maintenance staff. The laundry room needs updating but everyone is recovering from 2020. Overall, a wonderful stay!
Aug 17, 2021
Clean park, friendly staff, bathrooms and showers immaculately clean. I would highly recommend
Aug 16, 2021
very pleasant, quiet and relaxing. just what I was looking for, you never dis appoint, have stayed with you many times.
Aug 12, 2021
Extra clean and well managed, super nice staff!
Aug 12, 2021
Horrible no as show in pics, staff very rude. Had to move to different sitw then get charged extra that's BS. I do not recommend anyone to stay there. Won't go back.
Aug 10, 2021
A mi me han gustado los campamentos donde he estado. Particularmente en el de Laughlin me gustaría que tuviera senderos verdes para caminar los perritos ���. Estuvimos el fin de semana pasado, la temperatura muy caliente. Subíamos los perros al carro para llevarlos a la zona verde porque no podían caminar en la arena. Gracias
Aug 09, 2021
Great stay at short notice, kids loved that there was an arcade, movie theater and a pool. Inexpensive family trip!
Aug 07, 2021
I enjoyed our stay. The location was peaceful and quiet. The staff was friendly. The restrooms were clean and very well kept. I definitely will return.
Aug 07, 2021
The staff at the Casino and KOA all were very friendly and helpful. We will be back.
Aug 07, 2021
Great place to stay. Bathrooms were super clean. Had fun in the casino , Looking forward to coming back again.
Aug 06, 2021
This was a simple overnighter, the heat was oppressive, which was beyond the KOA control but with no shade or grass it was absurdly hot. When I checked in the pull through I was assigned was as far away from the dog park as could be. They moved me to a back in spot adjacent to the dog park but it was much smaller than what would be optimal for my trailer. Overall it was a completely average.
Aug 03, 2021
Showers/bathrooms are super clean and the staff was very accommodating.
Aug 02, 2021
Front desk was very nice and made it very easy for us to get in, with no reservation. Cant thank her enough for making it easy for us.
Aug 01, 2021
It was very hot, but the electric was very sufficient to run the A/C.
Jul 31, 2021
always an enjoyable stay
Jul 29, 2021
The office staff were very friendly and accommodating. The campground was very clean and well kept. The fireworks from the Casino was an extra plus. Would definitely stay again.
Jul 29, 2021
Great!! Just the fireworks until 1 am is an issue
Jul 29, 2021
Rates are good. Clean park. We will be back.
Jul 28, 2021
My children had a wonderful time! Great place for families!
Jul 27, 2021
I requested a space next to a golf course but was given a pull through with no trees. It was a 100 degrees that day and we arrived the staff working was in a rush to get out and check the site to ensure those who checked out left. Told us to come back to check in. She was friendly later when we came back to asked for a swimming pool pass. They should honor the online request and not change.
Jul 27, 2021
My wife ask the KOA front desk attendant when check out time was. The lady said it was 12:00. we were slightly behind schedule however not by much. By exactly 12:00, the attendant was out at our camp spot saying they have to charge us an extra day. She was very rude about it. We were not even over by much. I mean we literally out of the property and on the road by 12:10. Not a good experience.
Jul 26, 2021
Nice parking and good price
Jul 24, 2021
Least friendly staff we met along the way. Pick up to Casino convenient.
Jul 23, 2021
Front desk attendant extremely nice and helpful.
Jul 19, 2021
All in all it was nice accommodations. Our spot was smaller than in many campgrounds, but it met our needs.
Jul 19, 2021
Campsite is baren, no shade in most areas. Showers and restrooms are isolated in one spot. Don't go in the summer when its 116 degrees. Only good thing was access to the casino pool. Reception staff was rude.
Jul 18, 2021
Nice week, convenient for work and play.
Jul 18, 2021
Very friendly staff. The sites are HUGE!! A great park to stay at away from the casinos downtown.
Jul 15, 2021
It was nice but the park is big no on there and we stayed next to someone, did not get a chance to use my free stay can i get another one or 2
Jul 13, 2021
Had an awesome time
Jul 13, 2021
Very clean, friendly staff, great value!
Jul 12, 2021
Because this KOA is part of the casino there are several benefits that made our stay even better. Access to the river lagoon and also the pool really made it the best for us. Also the staff was so friendly and helpful.
Jul 12, 2021
Camp site was very clean, staff was friendly. The included amenities of the Avi were a added bonus and a key reason we picked this location. Would have liked to see a larger dog area.
Oct 20, 2021
very peaceful and safe environment Love the food and casino has many selection of games to play. Very clean and love the pool
- Storyteller56222 on Trip Advisor
Oct 14, 2021
We love this KOA location!! The staff are very helpful and the whole campground is REALLY clean and well kept.I highly recommend staying here if you are in this area!!
- Karen Blackwell-Cole on Google
Oct 11, 2021
Oct 30th - 11th; My husband & I are traveling across country, Avi is near family & stores. staff very nice, very clean showers, spaces a little tight, Laundry clean & reasonably priced. Definitely would stay again.😊
- Denise Bryant on Google