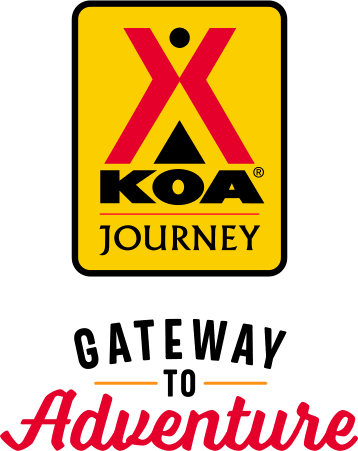 KOA Journey Campgrounds
KOA Journey campgrounds are the perfect oases after a day on the road. Whether it's along the way or a quick getaway, they've got you covered. Located near the highways and byways of North America with long Pull-thru RV Sites, they deliver convenience to the traveling camper. Pull in, ease back and take a load off.
KOA Journeys Feature:
Pull-through RV Sites with 50-amp service
Premium Tent Sites
Well lit after hours check-in service
Directions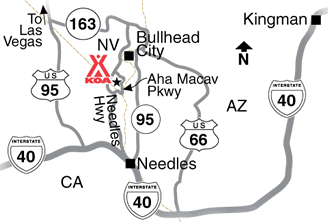 Located on the Arizona, California & Nevada Border, at the Avi Resort & Casino!
From I-40 Exit River Rd cutoff, which becomes Needles Hwy, north 14 miles to Aha Macav Parkway. Look for the Avi sign. Turn right and continue 2 miles to the Avi.
CLICK HERE For Directions Via Google Maps!
Get Google Directions
Oct 14, 2021
The staff is so very friendly. Nice location and dog friendly. We have stayed here multiple times and will come back again
Oct 14, 2021
False advertising. This place is not in Laughlin. It's 10 miles south. We were hoping to hook up the RV then walk or Uber to the Laughlin casinos. It was too far for the time of day we pulled in with the kids. The Avi casino and Kamp ground are great… it's just that we were expecting to stay in Laughlin and have the real Laughlin experience not the Indian Casino experience.
Oct 13, 2021
What good is a beautiful swimming pool when its not heated and too cold to go in,, Wont be back for that reason,
Oct 13, 2021
Most everything was great! The staff and site were perfect, however the laundry facility was not good. Over half of the machines were out of order.
Oct 12, 2021
Always enjoy the casino and area.
Oct 12, 2021
We enjoyed ourselves....
Oct 12, 2021
Staff was riding motorized carts all through the park at 7am and throughout the day. They would cut through between campsites with the loud buggers, waking everyone up. No motorized carts should be allowed in a campground prior to 10am, let alone the staff riding these around like toddlers.
Oct 11, 2021
I would recommend you have the campers separate from the full timers in the park. Also need to check cable broken at our site
Oct 11, 2021
We had an overnight stay at the Laughlin/Avi KOA on our way home from an out-of-state trip. Making the reservation online was convenient and our site was level and clean. Just what we were looking for to break up the long journey.
Oct 11, 2021
Easy access. Clean.
Oct 08, 2021
It was a very pleasant stay. I would certainly recommend this RV Park.
Oct 07, 2021
I thought the resort was clean, nice and great fireworks in the early evening I would definitely stay again
Oct 06, 2021
We stayed for 3 nights in October. Weather was in the high 80's to low 90's. It is out of the way so pretty peaceful. We did hear fireworks being set off after dark. The pool is the casino pool you get access too. That was an awesome pool. Plus the casino, if you want to temp your luck and there are plenty of eateries at the casino as well. In town, they have everything you need.
Oct 06, 2021
The park is a typical desert park. Nothing special! Noisy with fireworks in the evening.
Oct 06, 2021
Upon arrival the park was less than 50% full but the reservation clerk placed us between 3 other campers at the far end of the park, I had to request a new spot it was rediculous packing us in like that with all the empty spaces. The laundry was a joke, less than half the machines worked, change machine was broke, clerk wouldn't make change for the washers. The laundry needs severe maintenance.
Oct 06, 2021
Very Clean, Personal were super great, Quite . Was a great way to start my trip.
Oct 05, 2021
It was fine. Thanks
Oct 05, 2021
Friendly & helpful while making reservations. Only problem was we got there at 4, after they closed. Then had to go to casino to get space number. Our card wasn't in box. Very nice & clean. Thank you
Oct 03, 2021
Water is polluted with black sandy grit that looked very much like coal. I did not realize until the next day when my filter was totally plugged that some of this black dirt had gotten into my tanks. I will be making a report to the public health department. When I told the lady at the front desk about the issue she said the water here is disgusting and wouldn't give it to her dog!
Oct 03, 2021
Check in was not informative. Not given keys to pool and beach. Not explained WiFi would change at midnight. 800 phone number was not answered nor was message acknowledged. Only 702 number was answered. Half the washing machines were out of ordr
Oct 02, 2021
Clean, very spacious sites, nice staff!
Oct 02, 2021
Super friendly staff, big sites.
Oct 02, 2021
Pk was Quiet it was very clean and orderly
Oct 02, 2021
This facility is way out of the way and is in a starkly ugly location. It consists of bare gravel only. I can't imagine any reason to visit Laughlin anyway. If I would have known more about this place I definitely would have searched for other alternatives.
Oct 01, 2021
We love your park ! Great employees ! Always friendly and helpfull ! And we will back !! And will stay longer the next time
Oct 01, 2021
The staff was friendly, and campgrounds were clean. Bags are available in several places to clean up after your pet. The campgrounds were all dirt pads with very limited trees, however right next door is a beautiful golf course. A valet will pick you up and take you to the hotel/casino and return you to your campsite. The pool at the hotel is gorgeous
Oct 01, 2021
Short stay but nice.
Sep 30, 2021
We will be back. Nice good rate.
Sep 28, 2021
Your new office staff was very rude checking in and out. First time I ever had this happen at a KOA. A tree branch broke off at my site during the night. It damaged one of my camping chairs and no response from the office staff at check out ? I may not stay at this Laughlin/Avi KOA again.
Sep 26, 2021
Would like to see another dog area on the opposite side of park near space 875. When it's over 100 degrees is miserable to make the hike to the other side to walk the dog.
Sep 25, 2021
Always a great time.
Sep 21, 2021
Its always clean, the staff is awesome and we'll be coming back soon!
Sep 21, 2021
Enjoyed our stay. Check in easy
Sep 18, 2021
Over night stay traveling through area. Well maintained and convenient.
Sep 18, 2021
You're out in the desert in this park. But you have full hookups, good showers, a laundry facility, and access to the casino/hotel amenities, including the beach and pool. We at at the Feathers Cafe and the food was great.
Sep 17, 2021
Staff is friendly, KOA is clean. It was very hot while there; thankfully no power issues!! �
Sep 16, 2021
Very nice and friend.y staff, very clean campground.
Sep 16, 2021
couldn't get into showers - code wouldm't work
Oct 09, 2021
Big spaces and all of the amenities.
- Kathe Roddy on Google
Oct 06, 2021
Good ,, Friendly management,,,very helpful.& Nice casino
- Steve Kremesec on Google
Sep 16, 2021
Very well kept!!! Clean bathrooms and showers. Will comeback again.
- Harry Trelstad on Google