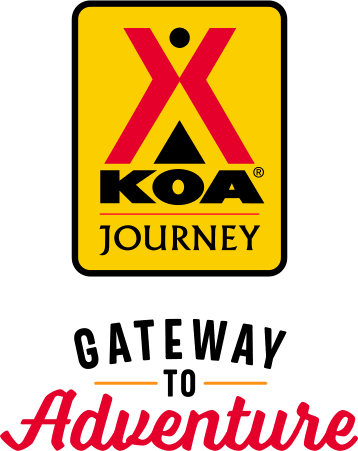 KOA Journey Campgrounds
KOA Journey campgrounds are the perfect oases after a day on the road. Whether it's along the way or a quick getaway, they've got you covered. Located near the highways and byways of North America with long Pull-thru RV Sites, they deliver convenience to the traveling camper. Pull in, ease back and take a load off.
KOA Journeys Feature:
Pull-through RV Sites with 50-amp service
Premium Tent Sites
Well lit after hours check-in service
Directions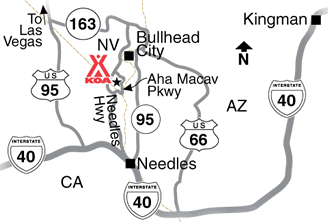 Located on the Arizona, California & Nevada Border, at the Avi Resort & Casino!
From I-40 Exit River Rd cutoff, which becomes Needles Hwy, north 14 miles to Aha Macav Parkway. Look for the Avi sign. Turn right and continue 2 miles to the Avi.
CLICK HERE For Directions Via Google Maps!
Get Google Directions
Jan 25, 2021
Clean restrooms with plenty of showers. My only knock (and it petty) is that there is not fires. The campsite is literally flat desert ground with not foliage anywhere. What can possibly catch on fire?
Jan 24, 2021
Everything was great with the exception of the office staff. The lady at the check in counter was a witch. We later found found out she was the manager.
Jan 24, 2021
Loved the RV Park, great location. Casino ? Aweful
Jan 24, 2021
Had a nice time but wasn't real happy with the office clerks at check in or when we came in to ask a question. They were not real helpful, sounded like they both didn't really want to help and one was rude.
Jan 24, 2021
Had Hoped for having dinner at the Buffet & breakfast at the cafe...oh well, maybe next year. this year was a total disappointment
Jan 22, 2021
Rates are good. Park clean. I be back again.
Jan 22, 2021
Repeat stay, enjoy staying here
Jan 21, 2021
Very Dusty and windy out on the sand RV Parking area. Quite far out of town, so you had to drive a distance to do shopping or go to restaurants. Every evening, they had fireworks, which some nights went on til midnight, our dogs did not react well to all that noise. We ended up leaving a couple of days early. The staff was all very pleasant and tried to accommodate any needs we had.
Jan 20, 2021
Always a great place to visit
Jan 19, 2021
Well kept park and helpful staff. We, again, enjoyed our stay.
Jan 19, 2021
Just dusty - would have been nice if the river was open through the casino
Jan 19, 2021
My family and I liked it because everything was easy during the process from arrival to departure. What we honestly did not like, and we understand is out of you folks control because it was outside of the campground, was the fireworks banging all night. Other than that it was pretty good and relaxing, and yes, regardless, I will recommend to others because the price was also right!
Jan 18, 2021
Love the park the staff was exceptional and the park is maintained beautifully I will definitely be back
Jan 18, 2021
These sites are way too close together and with the nightly fireworks it was not a comfortable stay
Jan 18, 2021
Great location. Warm, clean showers. Right on the golf course (although my "golf course view" was blocked by shrubs and trees). Thanks!
Jan 17, 2021
Always love staying here.
Jan 17, 2021
The kampground was large and very clean. I felt, based on other KOA's we have stayed at that the sites were a bit cramped for the amount of acreage that the facility seems to occupy. The K9 park was VERY small as well as the playground. All the other amenities seemed adequate.
Jan 16, 2021
Still here so far great time
Jan 16, 2021
Very quite park always enjoy our stay. Staff very nice
Jan 16, 2021
We stay here every once in a while and they have some nice LARGE sites that we really like! Check in was quick and easy and we found the site and moved in with no problems. The pedestal at the site could use a little TLC but everything worked. I did some laundry in their laundromat and it could use a fair amount of attention, several machines were not working. All in all, a nice stay.
Jan 16, 2021
Great RV. However, left early due to the high winds. Love staying here when the weather is better. No fault of the KOA. Thank you. We will be back.
Jan 15, 2021
Casino was way to smoky.
Jan 15, 2021
The girl in the office was rude and condescending I will never come back
Jan 13, 2021
Nice KOA conveniently located to everything you would want - hiking, offloading, the Colorado River and shopping. It is great that you can walk to the Avi Casino from your RV site or call for the free, complimentary pick up and drop off.
Jan 13, 2021
Nice place, but did not rate the highest because we had travelled across the USA and stayed at KOAs along the way, this one had locks on the power box, and cable connection issues, we were not told or given the keys to cable connector. Plus the ground is a mixture of sand and gravel, which got all inside the motorhome from the dog and our feet. Was ok for an overnight stop.
Jan 12, 2021
Campground wasn't full but I was put in a companion site, awning to awning with strangers. Kept me from enjoying the sunshine, as they were RIGHT THERE. Nothing was noted in my reservation that I'd be sharing common area. Otherwise, nice level sites. Great for off road enthusiasts.
Jan 12, 2021
Loved our end site, the bathroom were very clean and appreciated the nice employees at the KOA!
Jan 11, 2021
We always have a great time at AVI KOA.
Jan 10, 2021
We had a wonderful stay. It's one of the best RV parks that we've stayed in. the office was so helpful with the things that we needed. And the men that took care of the Park where's so thorough at keeping everything great. Thank you so much. Of course we'll be there again. I asked you to pick her up decorate my house and make her costume
Jan 07, 2021
Campground is very clean. Spaces are large. It's a short walk to Avi Casino. Due to Covid there were many empty spaces. This campground is normally full with many visitors from Canada. We will be back again for sure.
Jan 07, 2021
Love this place. Will be back.
Jan 06, 2021
Nice quiet park off the beaten path. Enjoyed our stay and would definitely stay again.
Jan 06, 2021
We love staying at our home away from home. Thank you for all the great facilities�
Feb 25, 2021
Amazing place and if you love golf the golf course is right next door.
- Jose Rodriguez on Google
Feb 21, 2021
I particularly l liked the golf cart valet to and from the campground. Would have liked better food choices during the day.
- Chris Elwonger on Google
Feb 20, 2021
Nice Clean RV PARK !!!
- Jerry Huff on Google