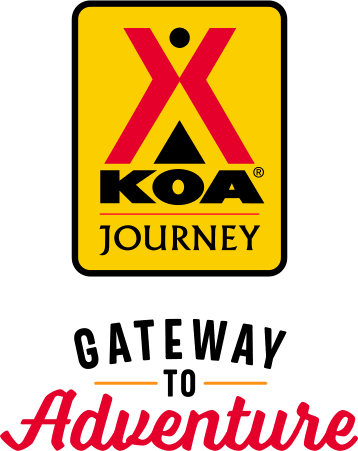 KOA Journey Campgrounds
KOA Journey campgrounds are the perfect oases after a day on the road. Whether it's along the way or a quick getaway, they've got you covered. Located near the highways and byways of North America with long Pull-thru RV Sites, they deliver convenience to the traveling camper. Pull in, ease back and take a load off.
KOA Journeys Feature:
Pull-through RV Sites with 50-amp service
Premium Tent Sites
Well lit after hours check-in service
Directions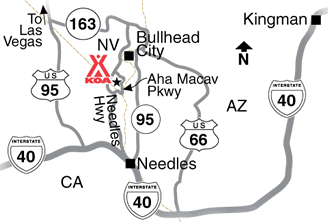 Located on the Arizona, California & Nevada Border, at the Avi Resort & Casino!
From I-40 Exit River Rd cutoff, which becomes Needles Hwy, north 14 miles to Aha Macav Parkway. Look for the Avi sign. Turn right and continue 2 miles to the Avi.
CLICK HERE For Directions Via Google Maps!
Get Google Directions
Feb 16, 2021
The camp grounds are well maintained and ample space between sites. The check in process was made easy with the friendly staff.
Feb 15, 2021
Had all the amenities, but the fireworks for hours was very frustrating. The paperwork we received at check-in says no fireworks on campsite, but obviously that is not enforced. Very upsetting for the dogs. Only reason not 5 stars.
Feb 15, 2021
Avi is a big dirt lot with hookups, not well maintained and spaces are very small. Park has specific rules posted, NO FIREWORKS but the smoke shop across the street sells illegal fireworks and they promote shooting them off. So, every night we had to listen to the explosions and watch as our poor dog suffered as I'm sure most dogs in the park did. Never again!
Feb 14, 2021
very nice and very clean. Person at check in was very friendly and helpful, only complaint I have is spaces were to narrow for 3 slides. I will still come back to stay again,nice place.
Feb 14, 2021
We stayed here over 5 years ago and had a bad experience, thought we would give it another try...worse! Office staff when we checked in was EXTREMELY rude (sorry we bothered you). Our site smelled like sewer the whole time even though we did not hook up and we had a water leak. Dog parks are HORRIBLE. Were not cleaned while we were there and no dog bags. We left early.
Feb 13, 2021
We left nothing was open. You could not even walk to river access. Dogs could not go anywhere on the lawn. It said it was a wet lands area and it was not. Couldn't use the pool at the Casino. Couple fought next to us, went across the river to Bullhead city, where it is more resort like, amenities open. We understand Covid, have been on a 3 week trip and 1st time we encountered this.
Feb 13, 2021
Good location..it would be nice if you had cement pads..nice staff & very nice rest rooms.
Feb 12, 2021
We go out of our way to stay here. Good value and the staff is very friendly and accomodating..
Feb 11, 2021
It's all dirt which could be a problem with the desert afternoon real estate exchange (blowing sand) BUT I enjoyed our stay and will be returning soon
Feb 11, 2021
Stayed 2 nights on my way somewhere else. Clean park. Fire Dept did check on sirens about 0900, just across where I stayed-very loud. Lost water pressure for most of one morning, inconvenient.
Feb 10, 2021
Enjoyed our stay the girl at the desk was very helpful and polite we have stayed here before probably will again
Feb 10, 2021
Great stay. Very clean and well kept.
Feb 09, 2021
Great stay jus wish monthly rates were better for KOA members.
Feb 09, 2021
Always a good time. Very friendly and helpful staff.
Feb 08, 2021
The park is very clean and well maintained. Staff is ready to do anything you need
Feb 08, 2021
Very nice campground, safe very friendly. Nice location, will stay again.
Feb 08, 2021
Seemed to be the smallest sites of all the KOA's we've stayed, looks like they split one site to make two. All facilities were closed down due to COVID and I only saw maintenance and security so I cant rate anything else.
Feb 06, 2021
The grounds are ok, not great not horrible. Office staff were not very friendly, but ok. We get to our spot (no escort) and we are right next to a nightmare RV. Something that is at least 30 years old, has not moved in years, nor could it I'm sure. Naturally its on the side where we keep our blind open for our cat. So we got treated to that nasty sight the whole time there.
Feb 06, 2021
Nightly fireworks were a real problem for us. We arrived on a Saturday and departed the following Wednesday afternoon. Every night we experienced, BOOM after BOOM, from 8pm to some nights beyond 10pm. We were unable to get an early nights sleep and our little 7-lb Yorkie would shake and shiver from being scared. Even though our site was clean, we will never be back and not recommend it.
Feb 05, 2021
Got in late, but my tag was in the mailbox. Looking forward to relaxing and the KOA was very quiet. When I got up in the morning I saw how beautiful the area was
Feb 05, 2021
When we arrived the reservation was wrong but the staff was friendly and fixed it. However the pull through site was so narrow we had no area to bbq except tight against the motor home. We could not pull out into the isle the next morning to leave. Fortunately the space across from us was empty so we were able to pull across to get out. To remedy, make wider sites.
Feb 03, 2021
Nightly fire works terrific the dogs, no cable spliters at the power pedistal, trash cans were full and not emptied for over 4 days.
Feb 03, 2021
The campground staff are very friendly and helpful. The only things that bothered us were the weekend fireworks at the Avi Casino that were going off while we were trying to sleep.
Feb 03, 2021
The KOA is nice, and the people are friendly. The only problem is the nightly fireworks, that seem to go on and on...... Scared my Dogs. I do not believe we will come back.
Feb 03, 2021
Large RV lot next to casino. Noisy. Only one set of facilities. Seemed safe.
Feb 02, 2021
Very nice park, but if you have pets that are afraid of fireworks don't stay there, the shoot off fireworks every night for at least 1 hour.
Feb 02, 2021
Park was clean and level. My only complaint was the loud fireworks every night around midnight. Love fireworks but not at midnight. I would stay here again.
Feb 02, 2021
Our first KOA was to AVI/ KOA! It was better than expected. The ONLY issue we had was the dryers in the laundry room didn't work well. We had to hang up our laundry to finish drying. Other than this, it was peaceful, clean, with very good amenities.
Feb 02, 2021
Way to many fire works at night When you are traveling thru you are tried and go to bed early. Fire work going off until 10 or 11 pm can't sleep �
Feb 02, 2021
Please stop all the fireworks at all the random times!
Feb 02, 2021
The campground was not very full and we we put into a site that was on top of our neighbor. When I opened my door it almost touched their door. We have a long 5th wheel and it was difficult to get into the spot because of hanging branches..that being said ...both nights someone was shooting off very loud fireworks ..not sure I would stay there again
Feb 01, 2021
it was a good place to stay for a stay on the way along the trip
Jan 31, 2021
Very clean with nice view of golf course. spaces are a little close but still enough room to be outside in comfort. Good TV and internet.
Jan 31, 2021
Only one night. Wished it could have been longer.
Jan 31, 2021
Person at front desk was very unfriendly should not be there
Jan 30, 2021
Enjoyed our most recent stay. Nice site and very helpful and friendly staff.
Jan 28, 2021
The only negative is the Internet was not good at my site.
Jan 25, 2021
Awesome KOA Great WiFi.Lots friendly people.Thankyou
Feb 25, 2021
Amazing place and if you love golf the golf course is right next door.
- Jose Rodriguez on Google
Feb 21, 2021
I particularly l liked the golf cart valet to and from the campground. Would have liked better food choices during the day.
- Chris Elwonger on Google
Feb 20, 2021
Nice Clean RV PARK !!!
- Jerry Huff on Google