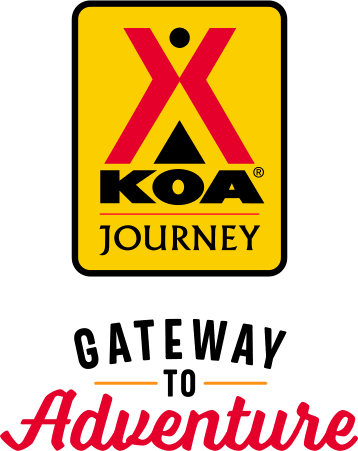 KOA Journey Campgrounds
KOA Journey campgrounds are the perfect oases after a day on the road. Whether it's along the way or a quick getaway, they've got you covered. Located near the highways and byways of North America with long Pull-thru RV Sites, they deliver convenience to the traveling camper. Pull in, ease back and take a load off.
KOA Journeys Feature:
Pull-through RV Sites with 50-amp service
Premium Tent Sites
Well lit after hours check-in service
Directions
From I-80, Exit 81 (Route 178): Turn north for 1.5 miles to 3150th Rd.
From I-39 traveling North: Go east on I-80 2 miles to Exit 81 (Route 178). Turn north for 1.5 miles to 3150th Road
From I-39 traveling South: Exit 66 (Route 52), turn east approximately 1.5 miles to 8th Road (County Highway 43/Route 178), turn south 5.5 miles to 3150th Rd.
Get Google Directions
Jul 31, 2021
This KOA was not very service dog friendly. I need a cabin with a bathroom and they don't have them there
Jul 31, 2021
Excellent customer service. Nicest camping cabin I've stayed in with KOA.
Jul 31, 2021
Hosts were extremely helpful and patient. I checked in after dark, and couldn't figure out the door handle to my cabin. The hostess was very kind and came up to the cabin to assist me. I found my cabin to be super clean, the bathrooms were immaculate, campground very quiet. Beautiful babbling brook at the campground. Well taken care of. I'll be back!
Jul 27, 2021
The location is good (near a gas station and not far from the highway) the cabin was cleanand small but comfortable , the grounds are pretty and just the right way to start our vacation.
Jul 26, 2021
We loved our visit! The campground and facilities were clean and spacious, and our kids loved the pool and playground. Perfect location for access to Starved Rock and Matthiessen. Would definitely book here again.
Jul 24, 2021
Wonderful hosts, extremely clean ground, the deluxe cabin was spotless, pool was fantastic, fishing was great for the kids and the location was perfect! Five stars! We will be back!
Jul 23, 2021
The people were nice, everything was clean. I would recommend this camp site.
Jul 19, 2021
They do not tell you to bring bedding for the cabin. If we didn't know to bring it we would have been sleeping on a plastic covered mattress.
Jul 17, 2021
the cabin on the hill needs a door repair.
Jul 16, 2021
Staff was very helpful and upbeat.
Jul 15, 2021
What a great campground! We stayed in a cabin for one night and the place place was awesome. Tons of amenities, clean, well kept. You can tell that the people who run this campground really care. We'll stay here again on our next trip through the area!
Jul 02, 2021
We have been here about 6 years ago and it was very quiet then as it was this time. A very peaceful campground away from the everyday busy life. If we should come this way again, we will definitely stay.
Jul 02, 2021
Great cabin! Our favorite so far. Loved the location of the cabin. Very private and felt welcoming. Loved the TV. Nice after a day on the road. The table and chairs were awesome. Staff very friendly and helpful. Easy on/off interstate. Restrooms very clean.
Jul 01, 2021
The cabin was fine, had an ant issue that was taken care of right away . It should be noted that there is no charcoal grill. Also the propane grill was filthy. The pool could use a better filter too many bugs floating in there. The campground itself is clean.
Jun 30, 2021
We stayed in Cabin #4 at the top of the hill. During our stay we were the only people up there so we had lots of room to throw a football. The cabin was extremely clean and comfortable. The temperature adjustment knob was broken on the AC unit so it was either ice cold or hot and humid in there though. We made the best of it with extra sleeping bags. Everything was very clean!
Jun 24, 2021
We had stayed here on our way back home from a trip a couple of years ago and liked it so much we came back for a night. We stayed in camping cabin #3 which was perfect for us with a full size bed and a couple of tall chairs and a table. The bathrooms are exceptionally clean and the campground is pretty quiet.
Jun 14, 2021
Friendly staff and cabin was clean and comfortable. We will definitely be returning to this KOA!
Jun 10, 2021
Very nice campround. Would reccommennd.
Jun 09, 2021
Great site, great service, great restrooms, great everything!
Jun 07, 2021
Very clean. Great hosts. Relaxing. Like being in a private park. Absolutely loved our stay. Thank you, will be back again. 10 stars!
Jun 01, 2021
We had an awesome stay in our cabin! Great location near multiple IL state parks and very easy to get to. Everything was super clean, the kids enjoyed to pool and playground, and the store was well stocked. We all had a wonderful time. Thanks so much, Linda and Dave!
May 29, 2021
Arrived after 10pm and there was someone there to great me, completely unexpected but a nice surprise. (Especially, since I was traveling by myself.) The cabin was very clean and comfortable. The bathroom was extremely clean, too. Will definitely stay again.
May 25, 2021
Very quiet and beautiful trees.Bathrooms. and shower area was very clean.
May 24, 2021
Other than the stinky water it was good
May 15, 2021
We stayed in a deluxe cabin. It was very clean and neat. Everything was just as it had been described. We stayed a week and had a great time!
May 14, 2021
We loved the spacious sites, the peaceful setting, the friendly staff and the clean facilities. We will be back to stay in the cabins again and will likely try the tent sites at some point too.
May 13, 2021
Wonderful!! It was nice to stay after being away 10 years!! Bathroom has been updated, grandson loved fishing and watching the fish jump!! See you again
May 05, 2021
It was excellent and clean
Apr 21, 2021
Nice, quiet little place to stay. Close to multiple state parks.
Apr 19, 2021
Very friendly staff. Super easy check in. Quiet, peaceful surroundings. I thoroughly enjoyed my stay and amlooking forward to returning soon.
Oct 19, 2020
The cabins are charming and clean!
Oct 13, 2020
We had a good time perfect weather my friend's daughter came out for one night they love the place she was surprised the bathrooms were that clean Dave and Linda and staff are good host