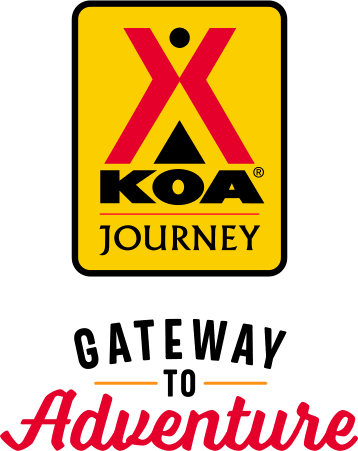 KOA Journey Campgrounds
KOA Journey campgrounds are the perfect oases after a day on the road. Whether it's along the way or a quick getaway, they've got you covered. Located near the highways and byways of North America with long Pull-thru RV Sites, they deliver convenience to the traveling camper. Pull in, ease back and take a load off.
KOA Journeys Feature:
Pull-through RV Sites with 50-amp service
Premium Tent Sites
Well lit after hours check-in service
Directions
From I-80, Exit 81 (Route 178): Turn north for 1.5 miles to 3150th Rd.
From I-39 traveling North: Go east on I-80 2 miles to Exit 81 (Route 178). Turn north for 1.5 miles to 3150th Road
From I-39 traveling South: Exit 66 (Route 52), turn east approximately 1.5 miles to 8th Road (County Highway 43/Route 178), turn south 5.5 miles to 3150th Rd.
Get Google Directions
Jun 06, 2021
Although we were only 1 night passing thru the location is full of oak trees lots of birds singing. Hostess was friendly and accomodating. We would stay again; shower and bathroom facilities were veru clean!
Jun 05, 2021
Nice, well organized place. Very helpful staff.
Jun 05, 2021
Friendly owners. Beautiful campground, lots of greenery and privacy. Laid out nicer than any KOA I have ever seen. Although I didn't use the facilities I did check them out and they were clean. Would Highly recommend
Jun 05, 2021
Nice clean easy overnight stop. Friendly hosts.
Jun 04, 2021
Comfortable and clean. Great staff.
Jun 04, 2021
We have stayed here before. Beautifully kept park! An overnight stay on trip to Iowa from Western Michigan. Grounds are beautifully maintained. We'll be back next week on our return trip. Thank You Very Much!!
Jun 04, 2021
Enjoyable rest time.
Jun 04, 2021
Very accommodating. Plush grassy areas. Delightful hosts!
Jun 04, 2021
Just there for an overnight stay. Check in was easy and site was good. Dogs liked the Kamp K-9. Quiet and away from freeway traffic. Have stayed there many times.
Jun 03, 2021
Traveling the US, this is one of my favorite places I've stayed. So beautiful and quiet country side. Wish I could have stayed a few more days. Drove about 95-miles into Chicago for a city tour. After returning to camp, I again realized I much prefer the country than the busy city!
Jun 02, 2021
Very nice site and staff
Jun 02, 2021
We only stayed 1 night (in transit) but we'll maintained, clean, organized, and staff was friendly.
Jun 02, 2021
Loved it very clean and the owners are very nice, will definitely stay there again.
Jun 01, 2021
Very quiet and relaxing. The bathrooms are the nicest I've seen at a campsite.
Jun 01, 2021
We had an awesome stay in our cabin! Great location near multiple IL state parks and very easy to get to. Everything was super clean, the kids enjoyed to pool and playground, and the store was well stocked. We all had a wonderful time. Thanks so much, Linda and Dave!
May 30, 2021
NICE. Great location--quiet! Facilities were Great!
May 29, 2021
Arrived after 10pm and there was someone there to great me, completely unexpected but a nice surprise. (Especially, since I was traveling by myself.) The cabin was very clean and comfortable. The bathroom was extremely clean, too. Will definitely stay again.
May 28, 2021
Great facility, but showers were cold to Borderline freezing later in the day. But after hot and sweaty hikes at starved rock, the cold shower really wasn't that terrible. Would definitely stay again.
May 28, 2021
Enjoyed the park-like setting! Nice and quiet. Love that it is about a mile off the Highway.
May 27, 2021
This KOA is perfect as a place to stay on your journey. The people were friendly. The sites were nice. The place was clean.
May 27, 2021
This was the most friendly camp site and the cleanest camp site we have ever stayed at! Thank you for the hospitality!
May 27, 2021
Very pleasant, friendly camp host.
May 27, 2021
Wish we could have stayed longer. Clean.
May 26, 2021
Very quiet here. No problems with anything.
May 26, 2021
All of the staff were friendly and helpful! Everything was super clean (including the porta-potties!!) we stayed 5 days and every day was wonderful! Thank you!!!
May 25, 2021
Very quiet and beautiful trees.Bathrooms. and shower area was very clean.
May 25, 2021
Only overnight but nice place
May 24, 2021
Well maintained facility with very friendly owners and staff.
May 24, 2021
Other than the stinky water it was good
May 24, 2021
Very friendly staff and clean facilities
May 24, 2021
We very much enjoyed our quick stay at the Lasalle/Peru KOA! Extremely clean, friendly staff, it felt safe, and the campsite was great!
May 24, 2021
Great location near Starved Rock and Matthiessen. The amenities are good. Some of the tent sites have decent privacy.
May 24, 2021
Nice campgrounds. I would have given it a 5, if our site had had some shade.
May 24, 2021
Unexpected perfection! At the end of a long drive from Wisconsin, I drove in through these incredibly green farm fields and mature trees. Linda and the hosts are so welcoming. Every spot has beautiful green grass and trees. I was able to get my laundry done and all of the facilities are spotless. They have a well-stocked store and a group of regular campers who were so nice. A true respite. :)
May 23, 2021
Just a quick stop over
May 23, 2021
First time at this location, such an amazing place with friendly staff. This was a relaxing getaway with a great experience, facilities are very clean would definitely come back to try out the cabins.
May 23, 2021
Overnight stay weeknight very quiet #22 by road but didn't hear a thing. A+ thanks.
May 23, 2021
No problems people friendly
May 23, 2021
Campground was clean and well maintained. Friendly staff.
May 22, 2021
Very well designed and clean bathrooms. Charming campsites near the creek. Helpful and courteous employees. We were met outside the office as we drove in and were escorted to our pull through campsite within minutes.