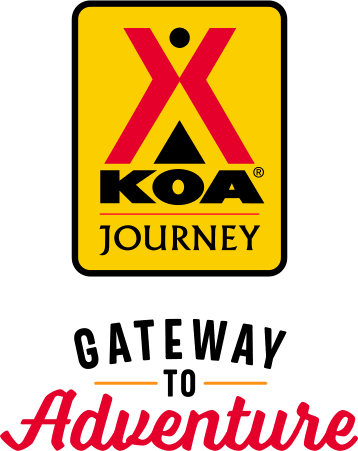 KOA Journey Campgrounds
KOA Journey campgrounds are the perfect oases after a day on the road. Whether it's along the way or a quick getaway, they've got you covered. Located near the highways and byways of North America with long Pull-thru RV Sites, they deliver convenience to the traveling camper. Pull in, ease back and take a load off.
KOA Journeys Feature:
Pull-through RV Sites with 50-amp service
Premium Tent Sites
Well lit after hours check-in service
Directions
From I-80, Exit 81 (Route 178): Turn north for 1.5 miles to 3150th Rd.
From I-39 traveling North: Go east on I-80 2 miles to Exit 81 (Route 178). Turn north for 1.5 miles to 3150th Road
From I-39 traveling South: Exit 66 (Route 52), turn east approximately 1.5 miles to 8th Road (County Highway 43/Route 178), turn south 5.5 miles to 3150th Rd.
Get Google Directions
Jun 17, 2021
Great getaway from the city
Jun 16, 2021
Very nice campground. Staff was very friendly and accommodating. Enjoyed meeting them.
Jun 16, 2021
Perfectly perfect!
Jun 15, 2021
Pulled up to register my and they came out to greet you and register you. Wow what customer service. All were very helpful, trash cans all over the place to dispose of your trash also. We will stop here again for sure. Very clean campground. Highly recommend them.
Jun 15, 2021
Quiet and clean. David and Linda treat us well and that's why we continue to come back.
Jun 15, 2021
Nice super quiet place to stay. Will stay here again.
Jun 15, 2021
We made a last minute decision to have a stop over in the area. So grateful we called and checked on availability and our call was answered 15 min after the office was officially closed for the day! The campground was well maintained and cared for, neat, clean and naturally beautiful with lots of trees and nice grass. We drove in and put up our tent at dusk and settled in for a peaceful evening
Jun 14, 2021
I had to ask the young staffer to back away from my truck door twice. (Covid safety?). Dump station appeared to be on the wrong side and blocked exit of others? Maybe we weren't able to figure it out. Spaces had shade and were long but tight side to side. Gravel ly weeded sites. We didn't use the pool or bathhouses.
Jun 14, 2021
Quiet, clean, great pool, clean restrooms with great showers. Close to town. Very friendly hosts.
Jun 14, 2021
Great stay! Our campsite was great and the campground was clean.
Jun 14, 2021
Awesome campsites! Grassy and lots of space (which was essential for our group of five families with kids). Bathrooms were well-maintained and clean. Pool was nice. However, I do wish that there was more for kids to do. Other KOA campsites have jumping pillows, Ga-Ga ball courts, bigger playgrounds, etc. I also wish we could use facilities (like pool) after check-out (most other campgrounds do).
Jun 14, 2021
It had everything we needed. The pool was nice. The site overall was pretty bare minimum, but we were only there for one night so it was not a big deal. It served its purpose.
Jun 14, 2021
Very clean and well kept! We had a warm welcome and super helpful. Thank you!
Jun 14, 2021
Friendly staff. Nice site for the night. Shaded and luckily no one was next to us.
Jun 14, 2021
One of the best KOA Campgrounds: well-kept grounds, landscaped with lots of trees and greenery plus a fenced dog park, nicely-spaced sites with plenty of room, clean showers and restrooms, friendly and helpful staff, super quiet at night, excellent swimming pool and laundry facilities. Thank you! We will return to this KOA!
Jun 14, 2021
A little on the small side, but enjoyable.
Jun 14, 2021
Friendly staff and cabin was clean and comfortable. We will definitely be returning to this KOA!
Jun 13, 2021
Nice, clean, employees helpful great place safe. Is important today
Jun 13, 2021
Friendly staff and convenient location - a great place to stay!
Jun 12, 2021
Great shade for our camp site. The pool was definitely needed for the hot days we were staying. The bathrooms were clean - both porterpotty and the building bathrooms. Toilet paper was checked and restocked daily. Garbage cans cleaned out daily. Friendly staff. Wonderful place! My 3rd time staying here and its consistent every time.
Jun 12, 2021
Very nice KOA
Jun 11, 2021
very clean and nicely manicured grounds. pleasant atmosphere and quiet.
Jun 11, 2021
Very nice quiet campground. Keeping internet working was a challenge. The staff was very nice.
Jun 11, 2021
This was a last-minute overnight stay for us. They were extremely accommodating and really friendly. The entire property was very well-maintained and groomed. I would recommend it to anyone. Tom
Jun 11, 2021
We spent one night of our coast-to-coast trip at this KOA, and it was a pleasant and relaxing experience. The staff were uniformly helpful, and he grounds and facilities were very well maintained. The location is about a mile from the interstate, and road noise was not an issue. We were in our truck camper and had electricity at our site, but there also are some very nice spots for dry camping.
Jun 11, 2021
Nice place to stay
Jun 11, 2021
Nice and quiet
Jun 10, 2021
Very nice campround. Would reccommennd.
Jun 10, 2021
What a great campground!!! Thank you for making everything so beautiful. Sites are large and very well maintained. Best KOA I've been at!
Jun 09, 2021
Owners were very nice and welcoming. Quiet campground with respectful campers on our stay. We will return to hike here next year.
Jun 09, 2021
Great site, great service, great restrooms, great everything!
Jun 08, 2021
This was our 2nd year coming back to the same campground and we love it. Dave and Linda keeps the campground so well cleaned and maintained its just amazing. Not only that everyone is really friendly and respectful. Of course we didn't expect anything less on our stay because we already knew we were in good hands at this campground. Can't wait to come back.
Jun 07, 2021
Very clean. Great hosts. Relaxing. Like being in a private park. Absolutely loved our stay. Thank you, will be back again. 10 stars!
Jun 07, 2021
Great location. Quiet, small, great people.
Jun 07, 2021
Very friendly staff. Clean Campground. VERY CLEAN & roomy restroom/showers. A pool! Full hookup (super convenient) I'm glad it wasnt at capacity, otherwise the rv area would've been cramped. Very nice primitive areas! Cute cabins. Highly recommend :)
Jun 07, 2021
You can't use hammocks so you have to either sit in a chair or in your tent, other tent campers were inconsiderate of those around them (blasting loud music all day) and they were loud enough to wake us up multiple times in the early morning hours (2-3am). All of it ruined having a relaxing weekend and we left a day early. Drove 2 1/2 hours to get there so it was rather disappointing...
Jun 07, 2021
One of the nicest campgrounds we have ever stayed at...and we have been camping for over 30 years. A gem!!!
Jun 06, 2021
Really nice campground. Only stayed one night, but would/will do extended stay here!
Jun 06, 2021
Very nice quiet place. Hosts (owners) were friendly and helpful.
Jun 06, 2021
We stayed for one night traveling through, we were able to get full hook ups although there were a lot there without. They met us at the entry and took us to our spot, very small spot, but sufficient for the night. The place was clean, the tent sites were lovely.
Jun 06, 2021
Needs cleaner & larger bathrooms.