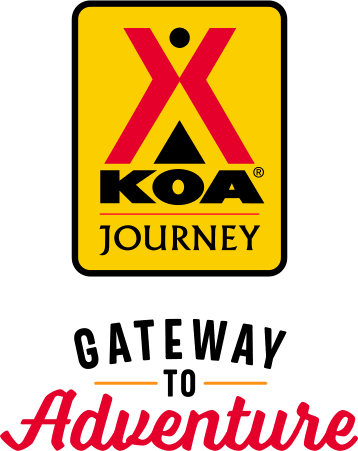 KOA Journey Campgrounds
KOA Journey campgrounds are the perfect oases after a day on the road. Whether it's along the way or a quick getaway, they've got you covered. Located near the highways and byways of North America with long Pull-thru RV Sites, they deliver convenience to the traveling camper. Pull in, ease back and take a load off.
KOA Journeys Feature:
Pull-through RV Sites with 50-amp service
Premium Tent Sites
Well lit after hours check-in service
Directions
From I-80, Exit 81 (Route 178): Turn north for 1.5 miles to 3150th Rd.
From I-39 traveling North: Go east on I-80 2 miles to Exit 81 (Route 178). Turn north for 1.5 miles to 3150th Road
From I-39 traveling South: Exit 66 (Route 52), turn east approximately 1.5 miles to 8th Road (County Highway 43/Route 178), turn south 5.5 miles to 3150th Rd.
Get Google Directions
Jun 30, 2021
Just overnight but very friendly staff. Quiet. Easy in and out.
Jun 30, 2021
We like the location of this campground. The staff are friendly and helpful.
Jun 29, 2021
What a beautiful place and so clean and manicured. All of the staff were so kind and helpful -- we will stay here again!
Jun 28, 2021
Absolutely wonderful KOA, owners extremely nice. Campgrounds impeccably clean. Cabins great! Prices for cabins and full trailer hookup were moderately priced. Pool so clean. Great place to stay! Site#1
Jun 28, 2021
Smaller, but very nice and clean. Extremely friendly staff!! The bathrooms are some of the nicest we have seen. They were so clean and nearly bug free, which is slightly rare. Great place, if we come through the area, we would be happy to stay again!! Thanks for everything!!
Jun 28, 2021
Very nice owner!!! Great bathrooms!!!
Jun 27, 2021
Wonderful staff, clean restroom and showers. Beautiful views of lake. Nice �
Jun 26, 2021
The owners are great folks - helpful and very nice. They take excellent care of faculties and the patrons. Lots of trees so no satellite but they have cable.
Jun 25, 2021
Awesome location of I-80 & I-39 junction. Nestled in a nice quiet cove across from and surrounded by farm land. The staff goes out of their way either last minute/unscheduled check-in if not just for a night. No noise of the hustle and bustle, just a great quiet spot.
Jun 25, 2021
Very impressed with the location and setting. A great night's sleep.
Jun 24, 2021
We had stayed here on our way back home from a trip a couple of years ago and liked it so much we came back for a night. We stayed in camping cabin #3 which was perfect for us with a full size bed and a couple of tall chairs and a table. The bathrooms are exceptionally clean and the campground is pretty quiet.
Jun 23, 2021
Great stay I got in way later than expected and check in was simple with clear instructions. Not overly busy which was nice the few times I went to the restroom there wasn't never anyone else in there. I wish I stayed longer but my trip timeline wouldnt allow! Loved how close yo Starved Rock this was I had a great hike there before leaving for NY
Jun 23, 2021
Very nice overnight spot.
Jun 22, 2021
We had an excellent site for our travel trailer. While we only had reservations for one night, a change in our travel plans allowed us an extra day off the road. On short notice the management arranged for us to stay another night in the same site.
Jun 22, 2021
Nice visit.. not much to offer. Pool and restrooms clean. Huge storm came through at night. Polite host just not too friendly other than to permanent residents.
Jun 21, 2021
Another great stay. Great staff.
Jun 21, 2021
The campground is an older one that could benefit from a facelift. Additionally, the dump station is on the wrong side (the door side) as you leave the campground, and the only way to reach it is to back up to it. Some engineering of the traffic patterns and elimination of one site that is actually IN THE DRIVEWAY would be a tremendous help in reaching the dump station safely.
Jun 21, 2021
Campground was clean and well kept, staff was very friendly and helpful, and the layout was pretty nice.
Jun 20, 2021
Nice overnight campground. Pull thru sites were long and level. The bathrooms were very nice and clean.
Jun 20, 2021
Great place, friendly staff and a welcoming attitude
Jun 20, 2021
Very nice people and very accommodating. Awesome place!
Jun 19, 2021
Our site was right near the pool. It was level and adequate for an overnight stay. The dog park area could use some work. The fence is not really secure for smaller dogs.
Jun 19, 2021
Very nice campground. Very clean
Jun 19, 2021
I stayed four nights during the week with 3 grandchildren. Most days we had the very clean and enjoyable pool to ourselves. Campground and bathrooms are clean. Nothing negative here at all. Kids agree that we'll be back.
Jun 19, 2021
Was a very nice place to stay. Would stay again if in the area. Was the best of the places we stayed both KOA and others on our 5300mile trip across the country.
Jun 18, 2021
Although our visits were short, we really enjoyed our overnight stays at this KOA. Linda and Dave were very friendly and courteous. Will definitely stay there again on our next travel out to the central states.
Jun 18, 2021
Wish we could've stayed longer. Beautiful and quiet. Nice folks.
Jun 18, 2021
What a wonderful little treasure of a campground. It was so peaceful. Sparkling clean! Very nice pool. We really enjoyed our stay.
Jun 18, 2021
We stayed for one night while passing through the area. This small park was nice and quiet and the bathrooms were clean but we felt the price was high ($52) for a grass/gravel FHU site. Next time we stop we will book a water/elec, pull through site. Joe met us in the drive way to check us in and the camp host took us right to our site.
Jun 18, 2021
Very nice and quiet