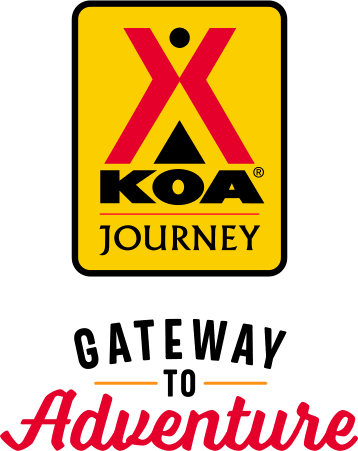 KOA Journey Campgrounds
KOA Journey campgrounds are the perfect oases after a day on the road. Whether it's along the way or a quick getaway, they've got you covered. Located near the highways and byways of North America with long Pull-thru RV Sites, they deliver convenience to the traveling camper. Pull in, ease back and take a load off.
KOA Journeys Feature:
Pull-through RV Sites with 50-amp service
Premium Tent Sites
Well lit after hours check-in service
Directions
From I-80, Exit 81 (Route 178): Turn north for 1.5 miles to 3150th Rd.
From I-39 traveling North: Go east on I-80 2 miles to Exit 81 (Route 178). Turn north for 1.5 miles to 3150th Road
From I-39 traveling South: Exit 66 (Route 52), turn east approximately 1.5 miles to 8th Road (County Highway 43/Route 178), turn south 5.5 miles to 3150th Rd.
Get Google Directions
Jul 16, 2021
Staff was very helpful and upbeat.
Jul 15, 2021
We did a quick overnight when passung through. We have stayed here several times in the past. Host is accomodating and gracious.
Jul 15, 2021
What a great campground! We stayed in a cabin for one night and the place place was awesome. Tons of amenities, clean, well kept. You can tell that the people who run this campground really care. We'll stay here again on our next trip through the area!
Jul 15, 2021
It was a quick over night stay great place.
Jul 14, 2021
Very clean and pleasant!!
Jul 14, 2021
Small KOA but quaint.
Jul 14, 2021
We love this place and the folks that run it. Thanks Dave, Linda and staff.
Jul 13, 2021
Spent one night. We were directed to our site upon arrival. Very easy in and out. Quiet night. Clean facilities. Would stay again if passing through the area
Jul 13, 2021
Nice campground. Playground upgrade would make it an 8! Kids need a place to play and hang out. Play ground is a 3.
Jul 12, 2021
We were there with two other units for three nights. The owners are friendly and welcoming. We enjoyed our time with friends even though the weather was rainy the third day.
Jul 12, 2021
was a nice spot for overnight. clean restrooms. didn't use any other facilities as it was late at night.
Jul 12, 2021
This KOA is very nice. We stayed out at the electric tent sites. It would be nice if the bathrooms out there were vault toilets instead of outhouses, but they were at last clean and not stinky. Also, out there, you can hear the traffic on I-80, but it is not too bad. We didn't get to swim since it was cold and rainy and COVID restrictions on how many at a time. Hope to come back some time soon.
Jul 12, 2021
It was a friendly, beautiful grounds, clean bathrooms and laundry facility.
Jul 11, 2021
Awesome staff made rain shortened visit worth it.
Jul 11, 2021
We've stayed here a few times now and love the convenience of its location. The staff are always friendly & helpful. Lots of space to walk our fur babies. There is a pool & bath house, we've never used them, but both are always being used by other campers and seems like folks are enjoying them.
Jul 11, 2021
Very nice and friendly staff. Very clean campground and facilities. It was perfect we were looking for a quiet place to relax and let the kids swim and this campground was perfect. Very nice update clean restrooms
Jul 11, 2021
Very nice place. Quiet, clean, and friendly people. First time tent campers, will do it again.
Jul 10, 2021
Beautiful and so very peaceful
Jul 10, 2021
it was great
Jul 09, 2021
We had a pleasant stay. The staff was very nice. The site was gravel and level. We were able to relocate the fire pit to a location more user friendly. The pool was a nice place to go to get out of the heat although the pool and area was showing its age. The water was well water and low pressure so we took showers in the main bathrooms. Nice pressure there and plenty of hot water. will be back
Jul 08, 2021
We are tent campers and liked the rustic and secluded sites LaSalle/Peru KOA offered. The restrooms were updated and clean. The staff very friendly.
Jul 08, 2021
Excellent location, friendly folks. Pretty property.
Jul 07, 2021
Great stay, convenient to I 80 Dave was awesome he helped us when our battery went dead so we could continue on with our travels. Bathroom was immaculate campground very clean
Jul 07, 2021
This is the third time that I have stayed at this KOA. I stay here because it's close to my home. It's a "journey" KOA, so my expectations for amenities not found at a typical RV park are not too high, but other than the swimming pool, there's little to distinguish this KOA from a (less expensive) RV park. Specifically, why do I have to use the BBQ grill at Kabin 2? The picnic benches
Jul 07, 2021
We were treated very good. Everything was clean and everyone was friendly. We would stay there again.
Jul 07, 2021
Awesome, the guy who manages the park was super helpful.
Jul 06, 2021
What a charming and interesting little journey Koa. Well kept. Great service. Great price. Perfect fir our need. Thanks!
Jul 06, 2021
Enjoyable for the kids for one night. Were hoping to fish and swim. The fishing wasn't so great with a fast creek. The pool was excellent. Very clean, warm. Had to schedule 30-minute intervals, which was cumbersome. Disappointed the pool opened so late in the morning (10 am) when checkout was 11 am. With the sign ups, kids really couldn't take advantage of the pool day 2. The store was great.
Jul 05, 2021
Beautiful quiet spot with pool. No streaming with WIFI. Cable TV provided.
Jul 03, 2021
Very pleasant . Quite , clean and peaceful .
Jul 03, 2021
David and Linda are special people and will help you with whatever you ask of them. Love this place. My go to quiet place.
Jul 03, 2021
very nice place with very nice people running it.
Jul 02, 2021
We have been here about 6 years ago and it was very quiet then as it was this time. A very peaceful campground away from the everyday busy life. If we should come this way again, we will definitely stay.
Jul 02, 2021
Great cabin! Our favorite so far. Loved the location of the cabin. Very private and felt welcoming. Loved the TV. Nice after a day on the road. The table and chairs were awesome. Staff very friendly and helpful. Easy on/off interstate. Restrooms very clean.
Jul 02, 2021
Fantastic campground great stagf
Jul 01, 2021
The cabin was fine, had an ant issue that was taken care of right away . It should be noted that there is no charcoal grill. Also the propane grill was filthy. The pool could use a better filter too many bugs floating in there. The campground itself is clean.
Jul 01, 2021
Just stayed overnight x 2 in travels to and from. Clean, well maintained campground out on the country. Not a lot of amenities but do have a clean pool
Jun 30, 2021
The park seems a little dated, but it was clean, quiet, and worked out well.
Jun 30, 2021
We stayed in Cabin #4 at the top of the hill. During our stay we were the only people up there so we had lots of room to throw a football. The cabin was extremely clean and comfortable. The temperature adjustment knob was broken on the AC unit so it was either ice cold or hot and humid in there though. We made the best of it with extra sleeping bags. Everything was very clean!