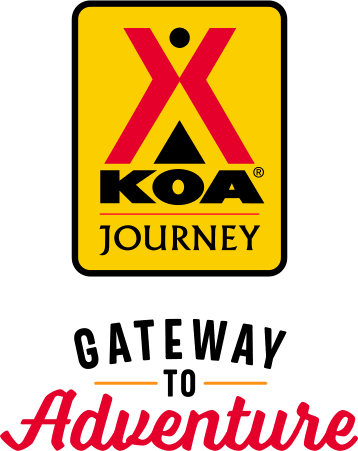 KOA Journey Campgrounds
KOA Journey campgrounds are the perfect oases after a day on the road. Whether it's along the way or a quick getaway, they've got you covered. Located near the highways and byways of North America with long Pull-thru RV Sites, they deliver convenience to the traveling camper. Pull in, ease back and take a load off.
KOA Journeys Feature:
Pull-through RV Sites with 50-amp service
Premium Tent Sites
Well lit after hours check-in service
Directions
From I-80, Exit 81 (Route 178): Turn north for 1.5 miles to 3150th Rd.
From I-39 traveling North: Go east on I-80 2 miles to Exit 81 (Route 178). Turn north for 1.5 miles to 3150th Road
From I-39 traveling South: Exit 66 (Route 52), turn east approximately 1.5 miles to 8th Road (County Highway 43/Route 178), turn south 5.5 miles to 3150th Rd.
Get Google Directions
Aug 01, 2021
Always clean, great bathrooms with terrific showers Beautiful sites. Not your typical KOA were your stacked on top of each other. Friendly staff. Host and owners Nice pool and doggie park.
Aug 01, 2021
It was a lovely campground. It was very quiet. The shower was clean.
Aug 01, 2021
I camped out. It was perfect, I wish the pool was open past 8. And pizza available past 7. But other than that, very nice.
Jul 31, 2021
This KOA was not very service dog friendly. I need a cabin with a bathroom and they don't have them there
Jul 31, 2021
Excellent customer service. Nicest camping cabin I've stayed in with KOA.
Jul 31, 2021
Well kept grounds and very kind people made it a nice, peaceful stay!!
Jul 31, 2021
Hosts were extremely helpful and patient. I checked in after dark, and couldn't figure out the door handle to my cabin. The hostess was very kind and came up to the cabin to assist me. I found my cabin to be super clean, the bathrooms were immaculate, campground very quiet. Beautiful babbling brook at the campground. Well taken care of. I'll be back!
Jul 31, 2021
The Kampground is quiet, lovely, friendly. Lots of trees, pretty little creek, nice dog run. Bathrooms are clean and the showers are terrific. We intended to stay just one night but were able to extend our stay another night. We enjoyed nearby Starved Rock StatePark and the Illinois Waterway Center. We would definitely stay here again if we were in this part of the country again.
Jul 31, 2021
Very convenient to I-80 but far enough away to be a very quiet campground. Nicely treed. Very clean bathrooms.
Jul 31, 2021
One of the very BEST... Many years of KOA camping, lf Its on your way stay!!!
Jul 30, 2021
Just a quick in and out but always great to stay here. Friendly hosts, clean bathrooms, and gorgeous setting.
Jul 29, 2021
Wonderful stay- great combination of fun and relaxing ing for the whole family. The owners are so kind and were accommodating for our needs.
Jul 27, 2021
The location is good (near a gas station and not far from the highway) the cabin was cleanand small but comfortable , the grounds are pretty and just the right way to start our vacation.
Jul 27, 2021
Campground very nice and clean. Management also very nice.
Jul 26, 2021
Dave and Linda keep a neat and clean campground in the middle of beautiful farmlands. Very peaceful and quiet!
Jul 26, 2021
We loved our visit! The campground and facilities were clean and spacious, and our kids loved the pool and playground. Perfect location for access to Starved Rock and Matthiessen. Would definitely book here again.
Jul 26, 2021
Friendly helpful staff, clean well maintained campground, definitely will be back.
Jul 25, 2021
Friendly, clean and they were selling fresh produce!!
Jul 25, 2021
friendly staff clean bathrooms
Jul 24, 2021
We were there one night. Lady who checked us in was very nice.
Jul 24, 2021
Still one of our favorite campgrounds! So quiet and peaceful. Great on/off of highway, but not close enough to hear the highway at night!! Staff is friendly and helpful. Lots of space to walk fir babies!
Jul 24, 2021
Wonderful hosts, extremely clean ground, the deluxe cabin was spotless, pool was fantastic, fishing was great for the kids and the location was perfect! Five stars! We will be back!
Jul 23, 2021
It is a sad campground,, they need a lot of help and funds to bring it back to life!
Jul 23, 2021
The people were nice, everything was clean. I would recommend this camp site.
Jul 23, 2021
Clean, comfortable campground. A bit cramped for RV's. Otherwise a fine place, quiet and friendly, helpful family staff. Would stay again if passing through the area.
Jul 22, 2021
We stay there for a few nights. Went to the state parks that were only a few minutes away.
Jul 21, 2021
Very convenient to the Interstate with a gas station (with diesel) at the entrance to the park. Sites are reasonable in size and utilities are fine. Some sites are shaded and some have a nice view of the surrounding farmland.
Jul 21, 2021
Very pretty and quiet. Outhouses very clean.
Jul 20, 2021
We planned a family weekend. Our sites were all together. It was great . Very clean bathrooms and grounds. Pool was very refreshing. A great place to just hang out, enjoy your family and relax.
Jul 20, 2021
Very noisy, interstate traffic woke us up through the night Really dusty
Jul 20, 2021
Great place to stay. Great personal.
Jul 19, 2021
Great! Love the deluxe cabins. Very accommodating staff.
Jul 19, 2021
They do not tell you to bring bedding for the cabin. If we didn't know to bring it we would have been sleeping on a plastic covered mattress.
Jul 19, 2021
Great spot for us as we passed through on a road trip, friendly service, pool and showers were a nice treat after a couple of long travel days
Jul 17, 2021
the cabin on the hill needs a door repair.
Jul 17, 2021
It was very muddy. Barely any rock down. And the water was Rusty.
Jul 16, 2021
WEATHER WAS AN ISSUE, NOT THE FAULT OF KOA.
Jul 16, 2021
One night stay - we had been here before. Nice, small KOA a bit off the highway, far enough to avoid road noise but close enough to get back on the road.