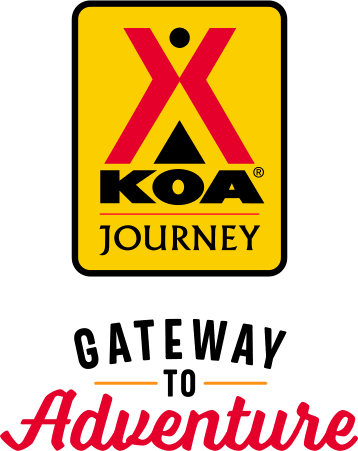 KOA Journey Campgrounds
KOA Journey campgrounds are the perfect oases after a day on the road. Whether it's along the way or a quick getaway, they've got you covered. Located near the highways and byways of North America with long Pull-thru RV Sites, they deliver convenience to the traveling camper. Pull in, ease back and take a load off.
KOA Journeys Feature:
Pull-through RV Sites with 50-amp service
Premium Tent Sites
Well lit after hours check-in service
Directions
I-80 Exit 310: Go east on Curtis St., turn right on McCue (the stoplight by Pilot truck stop). Follow KOA signs. GPS: N41.321859, W105.611927
Get Google Directions
Oct 24, 2021
Arrived after office closed but they were still kind enough to take the time to help us check in. Campground is very simple but clean.
Oct 24, 2021
Just an overnight stay. Nice campground.
Oct 23, 2021
No wifi and needed to upgrade. First site was a water hole and permanent campers very messy outside RV. Would not come back
Oct 23, 2021
Nice facility and sites.
Oct 23, 2021
Quick overnight, but the staff was incredibly friendly and accommodating. It was a quiet space, nice gravel, clean.
Oct 22, 2021
The manager and staff were very friendly. They ensured my accommodations met my expectations. They were also very informative about the area and made time to interact with guests. I will stay with this KOA again and recommend it to others.
Oct 20, 2021
Excellent layout, satellite friendly, easy checkin
Oct 20, 2021
Office staff was super nice and helpful. Campsite very well-maintained
Oct 20, 2021
clean, sites well designed; fire pit with benches, connections for elect and sewer well placed.
Oct 20, 2021
Everything was fine
Oct 19, 2021
Was to short of a stay. Very easy check in on Sunday. Very clean cozy cabin. Thank you
Oct 19, 2021
Great location for seeing the Wyoming Territorial Prison museum and other sites nearby.
Oct 18, 2021
We had a fabulous time at our 40 year roommate reunion in cabin #4. The cabin was clean, comfortable, cozy, and conveniently close to the restroom facilities. Thanks so very much!!!!
Oct 18, 2021
Comfortable, even though I had to walk to the restroom at 1:30 in the morning. I was able to fall back to sleep until7:00.The price outweighs a minor inconvenience!
Oct 18, 2021
Clean and friendly!!
Oct 18, 2021
Pleasant check in; clean comfortable cabin and showers; forgot item at site (realized when 300 mikes away); one call confirmed item was found and will be mailed to me. Thank you!!
Oct 17, 2021
This is a great park. We stayed one night on our way home. Nice laundry room. It had snowed a couple days before so we couldn't use any of the amenities. Their water spigot was heated so no problems with freezing.
Oct 17, 2021
Staff were incredibly friendly and helpful
Oct 17, 2021
Courteous/helpful staff, clean campgrounds, reasonable rates and plenty of amenities make this the perfect place to stop for the night or stay for awhile. Thank you!
Oct 17, 2021
This place is a dump and customer service does not exist, including the little GAL that locked the door in my face at 10 minutes to 6 and told me to read the directions and self register. Mostly full time residents it is DIRTY and TRASHY. GO TO A WALMART AND STAY IT WOULD BE A BETTER EXPERIANCE, All the spots and camps we stayed the last 2 months this was the WORST by far. in all ways
Oct 16, 2021
Easy to find, comfortable and clean sites. Helpful staff.
Oct 16, 2021
Cold, otherwise it was 5 stars!
Oct 15, 2021
Extremely clean and nice. It is obvious how hard the staff works at maintaining and upgrading this KOA.
Oct 15, 2021
We arrived late in the evening due to I-80 traffic. When asked if we could checkout at 1:30 so we could have our granddaughter visit with us and the agreed. Unfortunately due to the weather forecast we ended up leaving early. The bathrooms and showers were great.
Oct 15, 2021
The KOA staff was friendly and informative. The grounds and facilities were very clean which is appreciated by all.
Oct 15, 2021
This KOA is very clean and the owners could not be more accommodating. Beautiful deluxe sites . I highly recommend this park.
Oct 14, 2021
Bathrooms were warm and clean. Our light at the Pedestal was out, and we could not get cable but we're not sure if it was your end or our end. It being a weekend and a Saturday afternoon to a Sunday that we were there, they were short staffed and there was no one to talk to and store/ office were closed.
Oct 13, 2021
TERRIBLE KOA. ONE OF THE WORST.
Oct 13, 2021
Moving from Idaho to Massachusetts and decided to stop one last time in Laramie. Our sty was painless due to not having a reservation, which is one reason I love KOA's. The only issue I had was the internet didn't work for me, but I used my hot-spot.
Oct 12, 2021
Great place to stay. We've stayed in a cabin and also used an RV site. Clean place. Bathroom gets a bit steamy when showers have been used as thereare no fans.
Oct 11, 2021
The park is nice and people were friendly.
Oct 10, 2021
STOPPED HERE JUST DRIVING THRU TO DENVER. VERY NICE SMALLER CAMPGROUND. NICE AND CLEAN. SITES GOOD SIZE AND LOVED THE PRICE. FRIENDLY STAFF AND VERY HELPFUL.
Oct 10, 2021
Very friendly people. Nice hot showers.
Oct 10, 2021
Just stayed one night as we were just passing through, but staff is very friendly and polite. The grounds were clean, facility nice accommodations were great. Would definitely reckoned other check it out and enjoy.