Kansas City East / Oak Grove KOA Recreation
Here at Kansas City East/Oak Grove KOA we have a variety of fun activities for kids, teens and families! They are available from Memorial Day through Labor Day Weekend. We have a Salt Water Pool and special themed weekends. Please see our campground events calendar for the dates.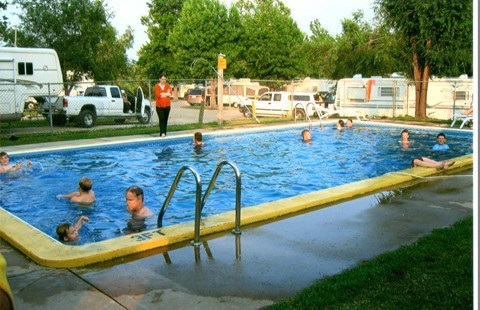 Salt Water Pool
The Salt Water Pool is seasonal, it opens Memorial Weekend and closes Labor Day Weekend (depending on the weather).

No Lifeguard on duty

Children under 14 must have an adult with them

Pool hours are 9am-9pm

No Pets Allowed in pool area

Glass articles are not to be used around pool

Guests/Visitors of Registered Campers are subject to a Daily Pool Fee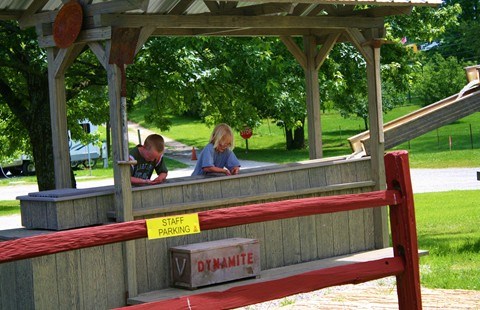 Cold River Mining at Kansas City East/Oak Grove KOA
Collecting gemstones and fossils is exciting for all ages!  Each rock or fossil found has a different history and unique story to tell.  Families of all ages can purchase a mining rough bag in our Store and go mining at our Sleuth.  From a Shark's Tooth to a Red Ruby gemstone, who knows what you might find!  What a way to jumpstart your own collection.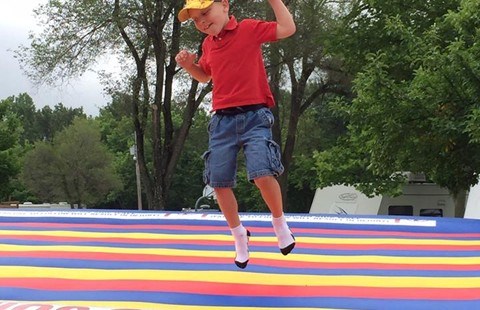 Jump Pad
The kids will have a jumping good time on our Giant Jump Pad!  Kids of all ages can jump and bounce around on the pad.   Campers on the campground will need to sign a liability form in our office and the kids will receive a Kansas City East/Oak Grove KOA wristband to wear and they can jump for FREE!
Guests/Visitors of campers in the campground are subject to a Fee.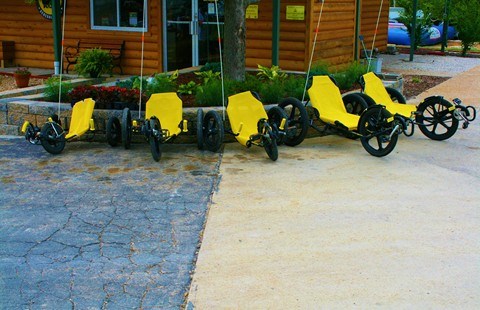 Fun Cycles - Rental Fee
Need to exercise or get the kids out in the fresh air? We have FUN CYCLES for rent.  The bikes come in a variety of sizes for for small or big kids.  An Adult must provide a signature at the office for kids to ride the bikes.
BIG Cycle for 1/2 hour - $5.00 (weight limit 220lbs)
BIG Cycle for 1 hour    - $7.00 (weight limit 220lbs)
MED Cycle for 1/2 hour - $5.00 (weight limit 150lbs)
MED Cycle for 1 hour    -$7.00 (weight limit 150lbs)
SMALL Cycle for 1/2 hour - $4.00 (weight limit 100lbs)
SMALL Cycle for 1 hour     - $5.00 (weight limit 100lbs)
Available for rental at our Store/Office area.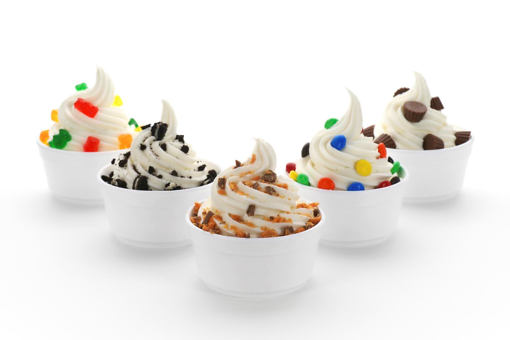 Ice Cream Social
We all Scream for Ice Cream!  Join us in the Rec Hall for our "Ice Cream Social".  For just $3 you get two KOA scoops of ice cream and you get to pick the toppings to make your own Sundae Scream Creation!  Not in the mood for a Sundae?  Then try a Root Beer Float in a FREE KOA Cup for just $3!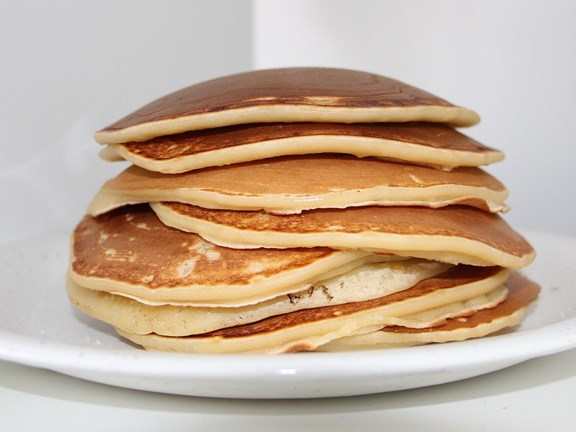 Pancake Breakfast
From Memorial Day to Labor day we will have Pancake Breakfast on Saturday mornings.   Join us at the Rec Hall.  YUM!!!!
This is a fee activity.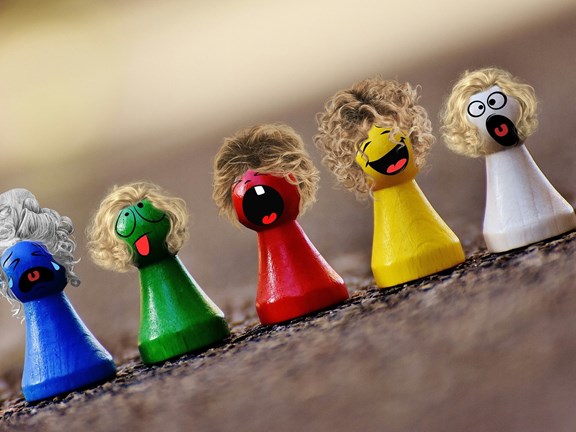 Craft Time and Board Games
Show off your crafty side and join us for crafts!  The summer season is full of craft projects and ceramics for kids and adults with a complete kit packaged with needed supplies and instructions.  Kits are available for purchase in our General Store,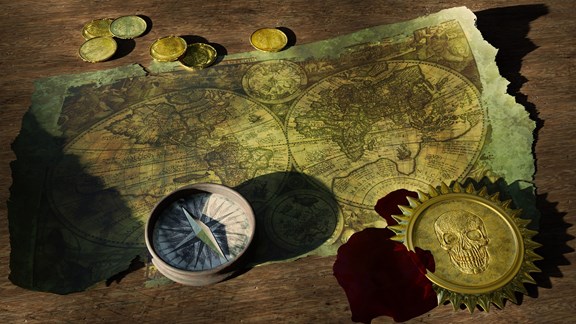 Scavenger Hunts
New and Improved!!
Want to go hunting?  We can help with that!  Located at the Front Desk will be a list of riddles to help you find what has been hidden!  Great for all ages whether you go hunting alone or have teams and play against each other!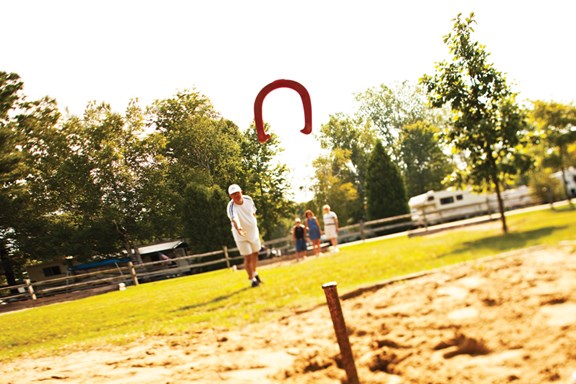 Outdoor Games
Ask for Giant Jenga, Corn hole, Mini golf clubs, Volleyballs, Basketballs, Horseshoes and more. Available upon request.