What kind of cabin should I chose?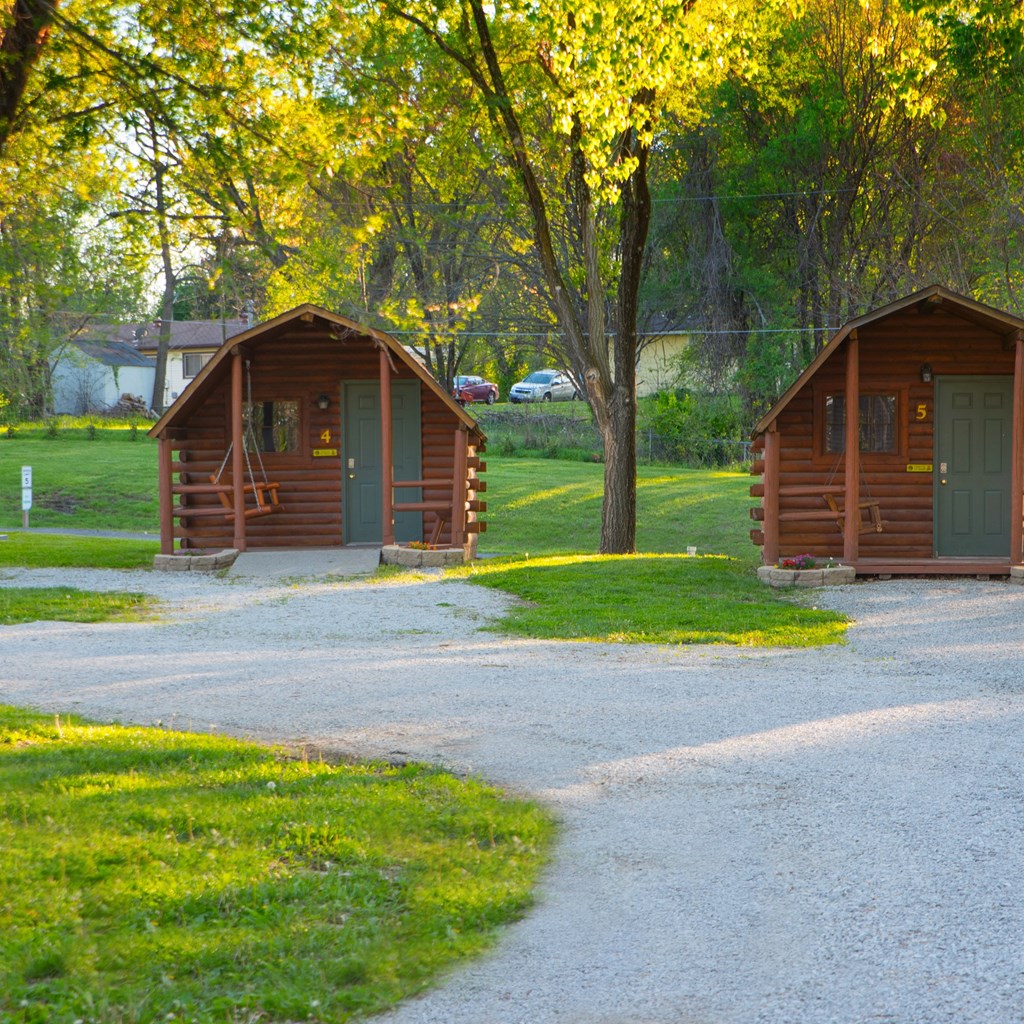 One exciting option at many RV parks are camping cabins. At our park (the Kansas City EAST KOA) we have Deluxe Cabins and Camping cabins. What's the difference?
Camping Cabin – Some adventure purists think the Camping Cabin is the way to go. While of the two, this type is more like "roughing it" there are still a lot of comforts to enjoy. Ours include heating and air-conditioning, refrigerators, microwaves, cable TV, Wi-fi and charging stations. However, you will have to use the parks community restrooms and showers. Another item to be aware of is that linens are not provided. However, at our campground you can rent linens from the office.
Deluxe cabin –While a little more expensive this is the ultimate in the "Glamping" experience. In addition to the Camping Cabin conveniences, it has a kitchen and bathroom with shower. They also come with the bedding provided. An advantage over a hotel room is that it allows you to drive right up to the front door and you are not sharing a common wall with other guests.
Either choice is a great option for those who want an adventure. Plus, if you want to meet up with someone that does not tent or own an RV they can still enjoy the park experience.