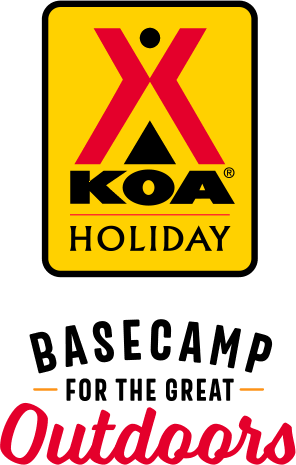 KOA Holiday Campgrounds
Whether you're exploring the local area or hanging out at the campground, KOA Holidays are an ideal place to relax and play. There's plenty to do, with amenities and services to make your stay memorable. Plus, you'll enjoy the outdoor experience with upgraded RV Sites with KOA Patio® and Deluxe Cabins with full baths for camping in comfort. Bring your family, bring your friends, or bring the whole group – there's plenty of ways to stay and explore.
KOA Holidays Feature:
RV Sites with a KOA Patio®
Deluxe Cabins with full baths
Premium Tent Sites
Group meeting facilities
Directions
From Hwy 29 In Hartwell GA, take Ridge Rd 1.4 miles until you come to a four way stop. Take a left onto Hart State Park Rd. Park is straight ahead .3 miles.
Get Google Directions
Oct 21, 2021
We enjoyed our stay. Nice campground but still needs a few upgrades.
Oct 21, 2021
It was amazing! The view was beautiful, the bathrooms were clean. We enjoyed our stay
Oct 21, 2021
Facility is well kept and clean. Nice campsites although many are right on top of each other. Biggest complaint, staff does not monitor the park for disruptive campers. Many rude campers blaring music beyond their personal space. Alerted staff, their response, send a group text to all campers reminding them not to disturb others. Those that ignore the comfort of other will also ignore a group text
Oct 19, 2021
Well spaced sites. Very clean bath house. Store not much. No cable or Wi-Fi. Great location. 2 miles to Hartwell GA.
Oct 19, 2021
Wonderful doesn't describe this campgrounds. Picturesque , clean and relaxing with great customer service!
Oct 18, 2021
It was great
Oct 18, 2021
Had great time
Oct 18, 2021
Great campground, very clean. Staff was busy making sure everything was perfect for guest. As others have stated, it would be nice if bathhouse was closer but then again, good exercise, lol. Sewer hookups would be nice but I'm guessing not allowed being this close to lake. Overall, great place to stay.
Oct 18, 2021
We enjoyed are stay!
Oct 18, 2021
Very scenic and relaxing venue. Staff was courteous and helpful.
Oct 18, 2021
We had a good time we love the lake and the camp site 62 it we will be back again and tell everyone about it only thing was they was a yellow jacket nest right by us but we will be back soon my girl loves it there like it a lot better now with koa have it now hope to be back soon we all way love it there
Oct 18, 2021
Loved it!! So pretty an clean!! Only problem is bathroom's need more attention no toilet paper most the time.
Oct 17, 2021
We got site 25 for the same price as one of the large lots. 25 was so small my rug would not even fit. It was awful. The staff was very kind. But we just couldn't stay with three small children. We worried they would fall off the Cliff the whole time we were there.
Oct 17, 2021
Great people friendly and helpful ! I just worry that the regular KOA type users will do nothing but complain about too many trees "WE can't see the lake & what are all these bushy tailed animals running around ? & "These roads are too curvy and narrow ! I can't drive my 65 foot long rig in here. How do you expect me to get back to nature if I can't drive up to it ?"
Oct 16, 2021
It was great! Very well kept campground with large well spaced sites. We will be back for sure!!
Oct 16, 2021
Our stay was fabulous. The staff were very helpful & great! Campground was so neat & relaxing. Plan to come back in a few weeks.
Oct 12, 2021
Awesome large waterfront site on a cove. The site was level. The driveway in and out were a little steep, but I got a class c towing a trailer out just fine. Everyone at the campground was smiling and happy to help. There was live music Saturday night at the pavilion. Beautiful nature trail. Best camp site!
Oct 12, 2021
Great campground with an awesome staff!
Oct 12, 2021
Wonderful stay and staff.
Oct 11, 2021
Bags of ice are a little too pricey but love the campground
Oct 11, 2021
Not a relaxing place. Campsites are to close together. Party took place at pavilion well after quiet time started. No security riding around making sure rules are being followed, example-kids on golf carts pulling out in front of cars. Also, if you need reliable phone service or WiFi this is not your place. Definitely not worth the price to stay again.
Oct 11, 2021
We had a great stay. We had a huge hornet nest near our site and we called maintence and they came right out and fixed it. The only reason for 4 star is in the bath house on tent side, the shower area had poor lighting for showerIng at night. There is no light that area. But they were always clean. That was my only issue. Loved the ability to fish and kayak right from our site
Oct 11, 2021
As a state park this is absolutely beautiful. However as a KOA I pay more so I expect more. Site was expensive for what it was. Very crowded and noisy. No staff taking you to your site, no WiFi, bathrooms ran out of paper. Not enough signs for site numbers and dumpster. Jus not a KOA feel.
Oct 10, 2021
It was nice would like a bigger campsite next time and closer to the bath house. Beautiful scenery!
Oct 06, 2021
CAMPSITES ON THE LAKE ARE GREAT. YOU CAN PULL YOUR BOAT RIGHT UP TO YOUR SITE AND TIE OFF. THE CAMPGROUND AND SITES ARE CLEAN. THE DUMP SITE NEEDS BETTER SIGNAGE. THERE IS NO SIGN TO DIRECT YOU GOING OUT. THERE IS A SIGN COMING IN, BUT YOU DONT NEED TO DUMP COMING IN. GREAT WEEKEND!!
Oct 06, 2021
Great communication, great location, cleanest facilities I've ever seen at a campground, beautiful scenery.
Oct 04, 2021
Beautiful campground, some sites are really tight but ours was great. Bath houses are reasonable but not close to most sites. No Wi-Fi and marginal cell signal if that's important to you. Staff was very friendly.
Oct 04, 2021
This review has been removed by KOA due to profanity.
Oct 04, 2021
Beautiful place to camp. Can't wait to go back.
Oct 04, 2021
Very expensive for what you get. Although our site was listed as a lakeview site, we could only see the lake through the heavily dense trees. Sites are very narrow and small. We did not have room to park our truck on our site. This campground is not ready for big rigs. No cable or WIFI. They did not clean our site before we arrived. Our patio furniture table was filthy with dried food on it.
Oct 04, 2021
Nice place good campsites.
Oct 03, 2021
Had to ask for leading me to my site, need to be more paying attention to the customer
Oct 03, 2021
Very nice campground �
Oct 03, 2021
Visiting good friends in Hartwell. The lakeside sites were great!!
Sep 30, 2021
Nice campgrounds. We stayed on the lake with a great view. They should be sure they provide accurate information to the after hours security gate passcode. We were given the wrong code and the emergency number went to vmail so we had to wait until someone left to enter the campgrounds.
Sep 28, 2021
Camping sites are clean and maintained well. Great place to hangout !! Park is closer to the city and boat rental store. Staff is very good and informative !!
Sep 27, 2021
Our 2nd stay, very nice, Only negative was people playing music to loud after 11 pm
Sep 27, 2021
Nice place and clean
Sep 27, 2021
See ya next weekend
Sep 27, 2021
Beautiful campground. Friendly staff Extremely noise never happened before at a KOA campground. Campers blasting music after 9:00. unpleasant experience especially for the price. The rules are the number one reason we pay the price. Won't stay with KOA if this is the new normal.
Oct 17, 2021
A beautifulCampground.
- Karen Riva on Google
Oct 04, 2021
Great campground
- Joyce Burgess on Google
Oct 03, 2021
One thing to say, CLEANEST bathrooms I have ever seen. Best place to camp near the Georgia guide stones!
- Sigma Achilles on Google