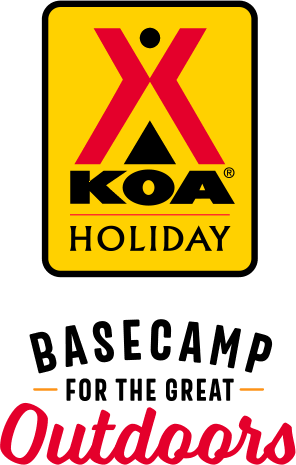 KOA Holiday Campgrounds
Whether you're exploring the local area or hanging out at the campground, KOA Holidays are an ideal place to relax and play. There's plenty to do, with amenities and services to make your stay memorable. Plus, you'll enjoy the outdoor experience with upgraded RV Sites with KOA Patio® and Deluxe Cabins with full baths for camping in comfort. Bring your family, bring your friends, or bring the whole group – there's plenty of ways to stay and explore.
KOA Holidays Feature:
RV Sites with a KOA Patio®
Deluxe Cabins with full baths
Premium Tent Sites
Group meeting facilities
Directions
From Hwy 29 In Hartwell GA, take Ridge Rd 1.4 miles until you come to a four way stop. Take a left onto Hart State Park Rd. Park is straight ahead .3 miles.
Get Google Directions
May 05, 2021
Our site location was awesome! Lots of space between camp sites. Close 2 the water and a beautiful view. Another great option was being able 2 purchase firewood and have it delivered to our site. The delivery guy was poilte and helpful.The tent pad area was 2 small 4 my tent,was hanging over wood railing. The post 2 hang the light r lantern was on the wrong end of the site, couldn't use it.
May 05, 2021
We had a great stay! Very well kept and clean. Great views of the lake. We'll definitely be going back soon!
May 04, 2021
The changes are great!!!!
May 04, 2021
I enjoyed most of it .The staff needs to make sure each site it's cleared off better, that the tables are not sitting in the view from the tent to to lake.The tent pad needs to be bigger on each site for people who have big tents.We had several that had big tents and couldn't put them on the pad.My tent site near the lake which is 72 was covered in poison ivy, muscadine Vine and trees.No good view
May 04, 2021
It's a nice facility to bring my family to enjoy camping and the lake . The team operating the facility is a outstanding group from the front office team to the grounds keepers they will help and assist with any need we have when we are staying there we stay approximately 2 months or more every year and will continue to do so in the future. Thanks Gary
May 03, 2021
Our stay is always wonderful! Amazing staff couldn't ask for better. As a mom I would suggest sand at the play ground and maybe some form of "beach area". Will be back either way!
May 03, 2021
Very short, it beautiful campground, very accommodating!
May 03, 2021
The campground is gorgeous and one of the best KOA's we've ever stayed at. Can't wait to visit again!
May 03, 2021
Wonderful time. One bathhouse needs attention. When toilets flush water gushes from underneath as if there are no seals. You have to walk in nasty water.
May 03, 2021
Nice camp site. Bathrooms not very clean.
May 03, 2021
Very friendly staff .great location on the water.
May 03, 2021
Wonderful camping site peaceful view very clean ���
Apr 30, 2021
This is not your normal KOA. This location is the site of an old state park and it's absolutely beautiful. Staff is friendly and helpful. We were arriving after check-in, so they call me to give me the gate codes. I highly recommend this location and I will be returning.
Apr 30, 2021
Great place with a huge lake. Really nice sites right on the shoreline are available.
Apr 27, 2021
Great, helpful staff, lots of pull thru sites, beautiful spot on the lake, had fun kayaking and adventuring. Think we saw blue ghost fireflies, which was amazing! We'll be back!
Apr 27, 2021
This place is great. Wife and I will definitely be back. Clean quite and great views
Apr 27, 2021
Enjoyed our time at the campground
Apr 26, 2021
It was amazing and the workers were very nice and kind we will be going back
Apr 26, 2021
Small sites, and too close together,, other than that, very nice
Apr 25, 2021
Nice clean rv site and bathrooms!
Apr 23, 2021
Beautiful park,great host
Apr 21, 2021
This was a great campground and we had an enjoyable stay. I expected better maintenance of the common areas like playground and ampathetre areas. They just needed to be blown off and cleaned up. Very easy things that would make the experience better.
Apr 20, 2021
Liked the camp sites, however it's priced too high compared to other parks.
Apr 20, 2021
Super fun and nice and clean campground
Apr 19, 2021
We come often. It's a nice and beautiful place. The people there are very friendly.
Apr 19, 2021
Absolutely beautiful. The nicest campground we ever had. Dogs loved the lake as well. We will return yearly
Apr 19, 2021
We had a nice camping spot and had a great time with the family
Apr 19, 2021
Amazing place, clean facilities and the staff were awesome.
Apr 19, 2021
Ran out of firewood early in the weekend... should plan for prime times better. The loose control over the locked gates didnt make you feel to secure. The grounds teams need to go from site to site and check for dead tree limbs over campsites. On our site #75, there was a large dead oak limb right over the picnic area. Would be nice to have someone wipe down the playgrounds, the pollen is awful!
Apr 18, 2021
Lovely campground. Lovely staff. Lovely sites. It would be nice to have a couple more comfort stations, so they are a bit closer and you don't need to drive to one.
Apr 17, 2021
It was awesome! Looking forward to returning. Hope the area near tee pees gets cleaned up and some other sites leveled out and cleaned up get revamped, and then it will be perfect!
Apr 17, 2021
Very friendly. Lovely lakeside sites. Great lake.
Apr 17, 2021
The gal who ran the registration and store was very helpful! The guys who went around in the cart were very courteous and helpful as well. They even delivered firewood once I bought it.
Apr 17, 2021
Love this campground.... the lake is beautiful and the sights were big.... my only comment would be that the bathrooms are too far away.... I use a RV site for electricity but I have a van... but I made it work and the bath house was clean and well stocked...
Apr 16, 2021
Not sure why this is in French but the restroom facilities are far from the rv loop. Not all rvs have bathrooms.
Apr 14, 2021
The campground was nice, the people were nice, the only thing that bothered me was the amount of "kids" (under 16) on golf carts zipping around the campground faster than I see necessary. I'm only 26 years old I understand their desire for riding but most of them were disrespectful to pedestrians my kids my wife and myself were almost hit several times by a golf cart going the wrong on the r
Apr 13, 2021
Best campground we have been to in the area. Great level sites and very friendly staff. Not as strict as a lot of the state parks and coe parks around which is a very nice relief.
Apr 13, 2021
The actual campsite is beautiful. It was not exactly quiet. There were teenagers driving golf carts erratically and listening to very loud music every day we were there. on the first day they drive past and told me I had a flat tire (like a joke) Then when my husband arrived they told him he had a flat as well. It felt like harrassment. If I come back, I hope that situation will be under control.
Apr 13, 2021
The fire pit at the site was not cleaned. There was cigarette buts in the stone at the site. However the full hook up was nice. It was a short walk to the lake.
Apr 13, 2021
Beautiful lakeside campsites, we very much enjoyed our stay!
Apr 12, 2021
Campground was great. Could use a second dump station on busy weekends.
Apr 12, 2021
We had kids driving fast & dangerous all hours day & night blaring music and throwing water balloons. This went on all the time. I sent 2 letters of complaint no response. Our camp sight flooded with black mud & water because your drainage did not work. We had 1-2 inches stagnant water. Nope, worst camp trip ever. Nice staff though when checking in. Suggest night guards. Site had pretty view.