Important COVID-19 Announcement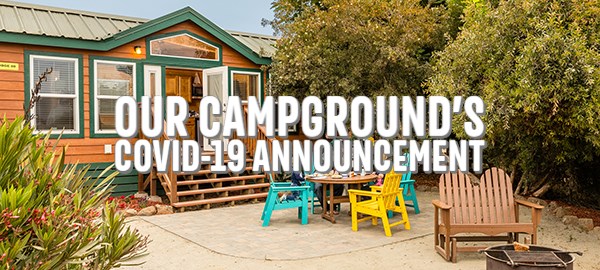 Valued Harpers Ferry/Civil War Battlefields KOA Camper,
The following policies will go into effect for the Harpers Ferry/Civil War Battlefields KOA immediately in response to the Executive Order put in place by the State of West Virginia and local government recommendations to slow the spread of COVID-19.
Starting April 1, 2020, the Harpers Ferry/Civil War Battlefields KOA will be implementing the following changes:
Suspending all Non-Resident reservations on all RV sites, tent sites and accommodations. This includes reservations made to Camping Cabins and Deluxe Cabins accommodations. We will be reaching out to customers with existing reservations during this time frame to modify or cancel.
Closing indoor recreation, outdoor recreation and event space. This will also include group activities and events that could put guests at risk.
Closing onsite restaurants.
We do not take these cancellations and restrictions lightly, but the safety and security of our campers and staff are our main priority. As more information becomes available to us, we will continue to update our social media outlets and our koa.com page.
We appreciate your cooperation and understanding during this difficult time. We look forward to seeing you this summer.