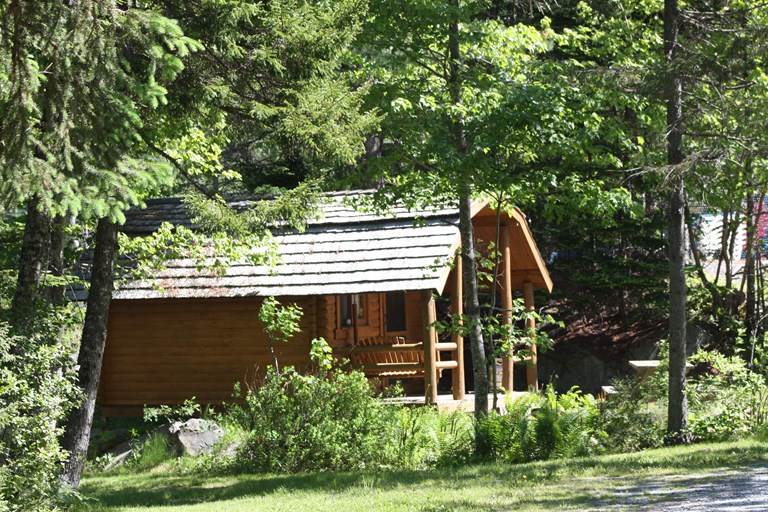 Halifax West KOA Reviews
Directions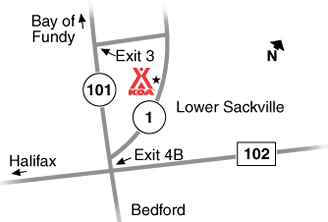 Exit 4B off 102: West 10 minutes on Hwy 101, Exit 3 to Sackville Drive, right 2 km.
Get Google Directions
Aug 06, 2019
owner and staff are amazing, campground clean. screen doors to cabins could use attention as they have holes in them but that was very minor.
Aug 06, 2019
Very nice and relaxing!!!
Aug 06, 2019
Overall very good. Water pressure could have been better and WiFi was pretty weak.
Aug 05, 2019
Enjoyed our stay.
Aug 05, 2019
KOA Campground don't understand that Truck Camper have the door at the back and not on the side. Which open our life to the neighbors. Our site was a open field with no privacy. We also add to face large dogs from the neighbor with no leash running after my wife and our small dog.
Aug 05, 2019
Entrance around office area is too crowded.
Aug 05, 2019
The washrooms and showers were clean when we visited, common areas too. Cosy, quiet later in the evenings but the WiFi is just not up to par for todays devices and can use an update. Other than that it was an enjoyable stay.
Aug 04, 2019
We enjoyed our stay. We were disappointed that there was no enclosed dog run where our pups could tear around off leash and burn up some excess energy from our long drive.
Aug 04, 2019
Not to impressive very narrow one way with LOTS of kids all over the place on the little low bikes. Most didn't have adult supervision at playground and around the place. Really should guide people to there sites! We were placed right next to dump station on one side and septic field lift station on the other side (smelled) + the dog walk and we don't even have a dog.
Aug 04, 2019
Need to have a KOA guide to the site... Too many kids on karts and bikes and the guide can help get them out of the road. And many sites are hard to find. Would help to have a dedicated trail for the rent carts to keep them off the narrow road in. Huge liability in the making
Aug 04, 2019
After driving for three days we checked into the Halifax west KOA. After checking in we drove to our site which was already occupied by another camper. We went back to the office to explain to them what was going on. After waiting for 45 mins we were asked to try and fit our camper into the other persons site. After trying, our camper and truck were to big. We went back to the office to ask if
Aug 04, 2019
Always an amazing stay. The owner goes out of his way to accommodate guests. Well kept, an assortment of entertainment for everyone. Very kids friendly but also quiet at night. Lovey location and nicely treed. Like stepping back in time with present day amenities. Charming!
Aug 03, 2019
Just 30 amp service. Clean, small, family park with somewhat tight drive throughs. Very good access from a major highway just 15 minutes from Halifax and with extremely convenient access for long RV's to both diesel and gas. It is probably the best RV park near Halifax, and we will no doubt happy stay there again.
Aug 03, 2019
Reserve in March for July was put in dumping station right behind our site couldn't sit outside ,couldn't cook outside ,the smell over powering and staff not helpful ,reserved 5 nights left after 4 nights couldn't take site any more
Aug 03, 2019
Nice park, good amenities around, fairly easy to go to the city. Maybe a little air conditioning machine could be added in the cabin. Otherwise we liked the place.
Aug 02, 2019
Washrooms and showers were disgusting. We've stayed at 5 KOAs in the last 2 weeks from Ontario through to Nova Scotia and cleanliness was by far the worst. The other 4 were all ranked 5/5 by us so we were shocked and extremely disappointed in this Campground's lack of attention to the cleanliness of its washrooms and showers.
Aug 02, 2019
Need to have an escort to site! (Not to help park). Sites are hard to find and... Because of ALL of the kids on the little rent bikes everywhere! Very dangerous, one will get run over... Perhaps have a special trail for the bikes like Ft Collins Colorado KOA does. And not let them on the road. Anna was great...
Aug 02, 2019
Gravel everywhere
Aug 01, 2019
Easy to find and close to the highways for traveling to Halifax and other places of interest. A bottleneck when checking in and trying to get out of the park. Also, they rent low bikes to children who don't know the rules of the road and we nearly ran over one. Good thing we were driving very slow.
Aug 01, 2019
Staff was friendly. Pancakes were great!
Aug 01, 2019
Not bad place, nice campgrounds just breakfast is served in a pancake house that we would have loved to try but opens too late
Aug 01, 2019
Nice site 30 feet from dump station the smell of sewage was a bit much every time someone dumped there tanks all morning and in the evening never so thank full for AC could not take it and left a day early
Jul 30, 2019
It was an awful experience. The showers were very dirty, not acceptable. There was a lot of water and mud. The lot was not leveled at all. I will never go back and I will tell people not to go there ever. There was a smell everywhere. It did stink a lot.
Jul 29, 2019
Excellent as always
Jul 28, 2019
Amazing campground! We have been here before and will come again. Definitely one of the nicer KOA's.Fantastic owners/staff. Lots for kids (and adults;)to do. Wonderful campsites on the river. Lots of extra amenities- pancake house, ice cream house, movies, arcade with retro games, nice pool, reclining trikes for all ages of 'kids', good selection of supplies. We can't recommend it enough.
Jul 27, 2019
We love koa! Joe and his family id great.
Jul 27, 2019
Reviews we had read were substantiated. Friendly staff but uneven quality of grounds & facilities, and narrow campsites creating sense of overcrowding.
Jul 27, 2019
You are the best KOA !!! Thank you.
Jul 25, 2019
Nice campground Very friendly people. This is my seventh visit this year and I have 2 more reservations.
Jul 25, 2019
Small sites for large units. Highway noise. Our site backed onto sewer cleanouts so we couldn't open our windows due to sewer gas smell. Need to plant some trees in that back " parking lot. Staff was nice and friendly. Each site had your neighbours sewer hose running through it. Need some shrubs planted to hide that.
Jul 24, 2019
Stay was nice for the first part, only thing I would suggest that the site either have a designated Marijuana space or have a No Smoking of Marijuana on the site. The people next to our cabin smoked it constantly. We have three children and this is something they and other children should not be exposed to.
Jul 24, 2019
Too crowded. Too close to major highway. Not enough bathrooms. Dumpster area filthy. Staff very nice! Good entertainment for kids.
Jul 24, 2019
Such a nice, kid friendly Campground. Clean and very friendly staff.
Jul 24, 2019
This is the first bad experience with a KOA camping cabin, after many years of staying in them. It appeared the cabin had not been cleaned in a while.The floor was dirty with mud and chips everywhere, someone's socks were in the bed and the trash can was dirty with no trash bag. I mopped the floor myself before we could even go inside. We were very disappointed.
Jul 24, 2019
Nice place, clean facilities, reasonable price.
Jul 22, 2019
Okay place to stay. Would possibly stay again but would check out other options first. Okay for the most part, but staff seemed a bit untrained, and large crowds of kids playing on bounce pillow led to some injury. Low bikes were quite scary driving around camp without regard to vehicles.

Halifax West KOA
Open May 1 - October 31
3070 Highway 1
Upper Sackville, NS B4E 3C9 Canada
Get Google Directions

© 2020 Kampgrounds of America, Inc.