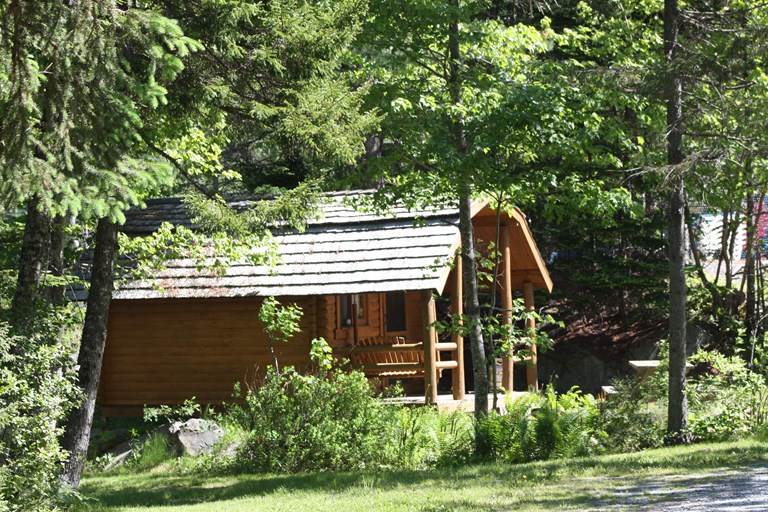 Halifax West KOA Reviews
Directions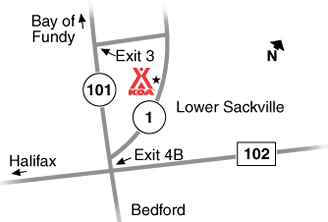 Exit 4B off 102: West 10 minutes on Hwy 101, Exit 3 to Sackville Drive, right 2 km.
Get Google Directions
Sep 16, 2019
Great place to stay to see the area.
Sep 14, 2019
Stayed while travelling the East Coast. Stayed a couple extra nights because of the hurricane. Campground was clean and courteous staff. Sites are fairly close together though. All in all, good stay.
Sep 13, 2019
Stayed in F4 in a 37 ft w/tow. Tons of room. Nice owner and nice park.
Sep 11, 2019
Great location. Clean and cozy campground. Staff was very helpful. Went above and beyond. Helped me fix a hose that broke on me. Would have had a rough stay without it. Thank you!
Sep 09, 2019
Only concern was the class c motorhome rentals were dropping sewage in the road as they were being moved
Sep 09, 2019
Tried it out and stayed for a month ,great family campground.
Sep 08, 2019
Stayed here 2 nights in a 44 foot 5th wheel. A little tricky monouvering but made it to our site without any mishaps.
Sep 08, 2019
AVOID Section E, extremely tight spaces and your neighbors sewer hose is in your site..... Asked to move as we were there for several nights & didn't want to be cooking/eating/sitting next to a sewer hookup....they said "move the table" WOW And the kicker! The Dump Station was right behind our site, Traffic & smell DISGUSTING Never once sat outside
Sep 08, 2019
Friendly staff and back in's very protective from weather. Very private....
Sep 06, 2019
Nicely treed lots, friendly staff. Location is great for travelling to tourist sites and coastal drive
Sep 04, 2019
Convenient location! Wish they would offer more variety of planned activities.
Sep 04, 2019
campground is awesome. better wifi would be great though
Sep 04, 2019
Love the spot along the river + the canoe trip.
Sep 04, 2019
Convenient for access to Dartmouth ferry but campground was overcrowded on the Labour day weekend.
Sep 03, 2019
Awesome hockey pretryout camping weekend !
Sep 03, 2019
We stayed five days, great loçation to the sites we wanted to see. Met some wonderful people, other campers. The best was that everyone was so helpful, gave us directions and places to see. Loved it!!!
Sep 03, 2019
Beautiful well maintained. Loved how the cabins were nestled in amongst the pines. Lots to do for the kids. The park offers a pancake shack and a ice cream shanty. About a 25 minute drive to Halifax.
Sep 01, 2019
Lots of amenities. Pancake breakfast, laundry . We had a site in A section very disappointed no trees and highway behind us . Very noisy all night and day.
Sep 01, 2019
Very friendly and professional staff.
Aug 31, 2019
Great people and place as always.
Aug 31, 2019
Besides the weather it was enjoyable... the pancake/coffee was not available at 9:30 when it's to go to 10:30 but weather was a factory.. Nice and quit and easy access to the highway.. which a little nosy...Still 5 out of 5
Aug 31, 2019
Not up to KOA standards. Owner/manager very unaccomodating and unfriendly. Paid for four nights but left after three to go to another local campground. We wanted to stay another night at KOA because of tropical cyclone. Joe wanted to charge us for another three nights (holiday weekend), even though employee said there were cancelations. Dirty - cigarette butts, trash, etc.
Aug 30, 2019
Very family oriented with lots of kids. Very clean. Helpful office staff.
Aug 29, 2019
This campground is not big rig friendly. There are a few sites for big rigs however getting in and out of the campgrounds is difficult at best. The roads are very narrow and cars and trucks are parked arbitrarily. We had to back up to get out because there was a pick up blocking the roadway. Cars congregate at the office area and you have to sit and wait for cars to move.
Aug 29, 2019
Grass was not cut well Toilet was loose Showers were not cleaned
Aug 28, 2019
Wifi was very poor. Not enough parking for vehicles at the entrance / office area. Staff were friendly. Some road noise from the highway but not severe.
Aug 28, 2019
Great place. Very friendly staff.
Aug 27, 2019
Good stay....because of the way the site we had was located our fire pit was too close to a pop up camper and we could not enjoy the firepit. It was conveniently located and everyone there was friendly.
Aug 26, 2019
Great campground
Aug 26, 2019
The stay was great, The only thing was there was suppose to be art and crafts Saturday Afternoon and no one showed up to put it on.
Aug 26, 2019
It was fine.
Aug 25, 2019
Loved it so much we stayed for weeks.
Aug 22, 2019
We loved this campground! Very small and friendly- anything we asked for was dealt with promptly. Our Cabin was fully stocked and right across from the playground- the kids loved the craft and the movie every night.....the hosts and staff were so helpful! Our site was super shaded and with a huge deck. Will definitely be back!!
Aug 22, 2019
We where very happy. Our spot was perfect for the satellite and the dog
Aug 22, 2019
We stayed at 5 KOA's on our trip to the East Coast, by far the best KOA that we stayed at. The host were great people, the facilities were clean and the kids were having fun. I would recommend this location to anyone that is looking at visiting the Halifax area. We stayed in section "F".
Aug 21, 2019
Accueil très ordinaire , pas de sourire. Terrain assez profond mais pas très large donc table de picnic à proximité du conduit d'egout du voisin. Permettre l'arrivée de campeurs (classeA) après minuit donc passons pour la quiétude. Je ne recommande pas ce terrain 1ère fois que je suis déçu d'un terrain Koa
Aug 21, 2019
Everyone that works here is so friendly and helpful it made our stay that much more enjoyable ... thank you again Joe ,,
Aug 20, 2019
Nice family campground. My complaint is young children riding "tricycles" unsupervised on the roads. We had a few episodes of children entirely too close to the vehicle. Otherwise, very nice campground.
Aug 20, 2019
Very nice site. Lots of trees. Very clean camping too. Would go again.
Aug 19, 2019
Nice place , level site. Their pancake breakfast was good , but to many flies at the picnic bench's so I took it back to the RV.
Aug 19, 2019
Love it here great service as always

Halifax West KOA
Open May 1 - October 31
3070 Highway 1
Upper Sackville, NS B4E 3C9 Canada
Get Google Directions

© 2020 Kampgrounds of America, Inc.