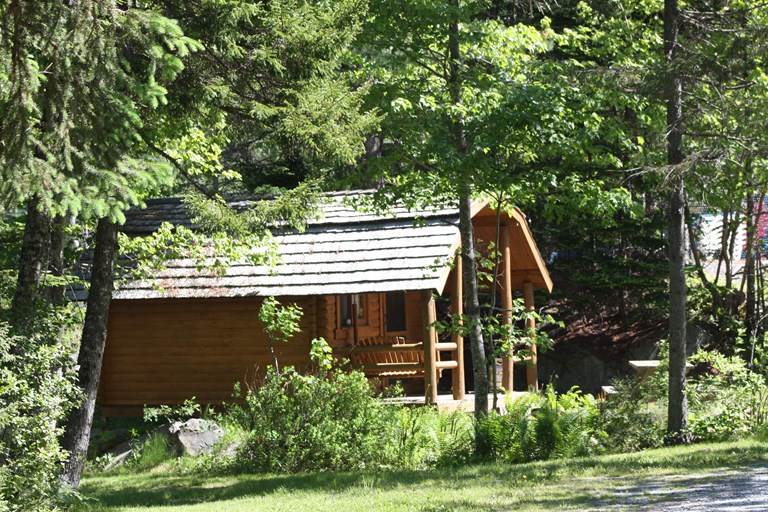 Halifax West KOA Reviews
Directions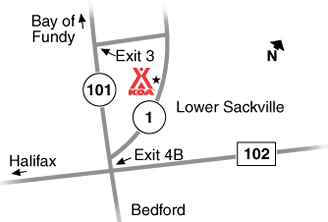 Exit 4B off 102: West 10 minutes on Hwy 101, Exit 3 to Sackville Drive, right 2 km.
Get Google Directions
Aug 18, 2020
Enjoyed a clean and comfortable weekend with three other families. Lots to do! Especially liked the younger staff in the golf carts driving around saying hi, talking to us and the dogs and hoping we had a great weekend! Nice personal touch. Will be back again!
Aug 18, 2020
Beautiful campsite where we were staying sites 39 and 41 , only problem is mice running around All day long made for a uncomfortable stay for some people ... overall it was good . Thanks
Aug 18, 2020
Awesome great people
Aug 17, 2020
Our Kamping Kabin was really nice and clean. There were lots of fun activities to do at the campground.
Aug 12, 2020
Akways have fun with the family,come back over and over again
Aug 12, 2020
Camping was lovely, people were very friendly. We had hoped to use the kayaks while we were there but upon inspection found that there were no water proof compartments for equipment and there appeared to be some foreign growth on one of the seats. This caused us some concern about general maintenance. Otherwise our visit was great and we probably will be back.
Aug 11, 2020
Great place for family and friends to get together
Aug 11, 2020
I had the best sight ever
Aug 11, 2020
Was a great family get away.
Aug 10, 2020
Our stay was great, the only bad thing was that our truck didn't quite fit on the lot and only a 26' trailer. We had to park the truck sideways. We booked months in advance. Others beside us had smaller trailers and longer lots. Next time we will definitely ask for a longer lot.
Aug 10, 2020
Had a great weekend. Only wish is for more washrooms. Lol
Aug 10, 2020
First time there and will be back. Cabins are great
Aug 10, 2020
even during these uncertain times they are doing a great good of making ur camping experience as safe and enjoyable as possible .
Aug 10, 2020
We were treated great by Joe and his staff. Always a smile and a pleasure to spend time at thi campground and we will always recommend it to anyone
Aug 10, 2020
Had a great time. But our stay was negative based on teenagers camping next to us who were disrespectful and loud music.
Aug 10, 2020
We go to the KOA Sackville location every year and we usually have a great experience. This year was different. There was 3 fights on the bouncy pillow, including parents. I had to break up a fight between an 8 and a 4 year old. There was a lot of foul language being used by adults and older kids and a lot of inappropriate music being blasted. I spoke to the owner but no increaded surveillance.
Aug 09, 2020
The pool was a bit chilly. Neat that you can rent a canoe and the lake looks pretty, especially at sunset. Our daughter enjoyed playing at the playground. She also enjoyed trying out a banana bike for the first time. It would have been nice to have a few activities for the kids during our stay. The Koa in PEI still had choc bar bingo, a scavenger hunt and movie nights during covid
Aug 08, 2020
Was the best week ever
Aug 05, 2020
Had a nice site,good neighbours,quiet weekend,great hosts
Aug 04, 2020
We come back every year. This year, we stayed 10 nights. Joe is always wonderful and accommodating. We're already booked for 2021!
Aug 04, 2020
Our home away from Home we love it.
Aug 04, 2020
Our stay was great. Even during trying times, we had a lot of fun. It was great to see everyone so friendly and kind.
Aug 04, 2020
Amazing customer service. Clean bathrooms and free showers. In the midst of a pandemic, it was a great camping experience! We will definitely be back.
Aug 04, 2020
It was very enjoyable and quiet; I don't think I have ever seen it that packed with so many people before when I had stayed. There was alot of kids on the bouncy thing which I thought was odd due to covid. Thought maybe there would be a few kids at a time on those. I had taken my Great nephew on it when it wasn't so busy. We will be returning in the future :)
Aug 04, 2020
This is during Covid-19, and I understand that it was the long weekend. I could not believe the over crowded conditions.absolutely no social distancing, no extra cleaning, no extra sanitizing.
Aug 04, 2020
This is our go to, close to to the city campground. Great playground, pool, bike, canoe and kayak rentals. Small arcade and lots of individual washrooms. Washrooms are usually kept nice and clean. Laundry facilities available.
Aug 03, 2020
Had a great stay!
Aug 03, 2020
We only got to stay one night, but it was awesome. We accidentally arrived 2 hours early and were able to have our campsite early. The only thing question I have is if there are covid precautions in the pool and in the office, why is the playground a free for all with no restrictions. I will definitely be back again and again. Awesome place for families with kids. I loved it! Staff is very friend
Aug 03, 2020
This was our first trip here and weren't told about anything upon check-in such as signing up for the pool, canoe and kayak rentals, etc. The staff were great and so friendly!!
Aug 03, 2020
We had a fantastic time! Staff were very nice, campground was clean and lots to do for kids and adults!!
Aug 03, 2020
Great place very clean and friendly staff , we will definitely go back
Sep 11, 2020
Love KOA great staff and very clean
- Sandra Larade on Google
Sep 10, 2020
Took us in well after office closed on a Saturday evening on labour day weekend. Was nice all weekend
- Natalie Yeadon on Google
Sep 03, 2020
We come here every year and it's always amazing. I've never had a bad experience here.
- Layla El-Azzi on Google

Halifax West KOA
Open May 1 - October 31
3070 Highway 1
Upper Sackville, NS B4E 3C9 Canada
Get Google Directions

© 2020 Kampgrounds of America, Inc.