Alert
COVID-19: The safety of our guests and employees remain our top priority. Although many regulations are slowly phasing out to get us "back out" into society, and after completing various stages of federal, state, county, and local government recommendations & regulations, the Gila Bend KOA has decided to continue with the following changes until further notice:
-Fully Self Contained RV's only (w/ bathroom facilities); Our sites are Full Hook-Up (W,S,E,Cable,Wifi)
-Bath House closed
-Tent Sites closed
-Pool is open with restrictions including but not limited to: Hours 9am - 7pm; 10 person limit in or out of the pool w/ 45-minute limit when other are waiting; BYOC-Bring Your Own Chair!
-Laundry Room is open 7pm - 11am (16-hrs) closed 11am - 7pm (8-hrs)
-Social Distancing

Although precautionary measures are used in cleaning and disinfecting our facilities, the Gila Bend KOA cannot guarantee the absence of COVID-19. All RV's are required to be fully self-contained and should be used if uncomfortable using our public facilities that are currently available. USE OUR FACILITIES AT YOUR OWN RISK.

The Gila Bend KOA is independently owned & operated and these changes are independent of other KOA's. Each KOA will have their own Guidelines and Policies.

**** Year 'round: Venomous Snakes & Scorpions can be present in the campground during the warmer months as we are in the middle of the Sonoran Desert. Please be alert and mindful of children & pets. We are certified venomous snake handlers and will assist 24/7****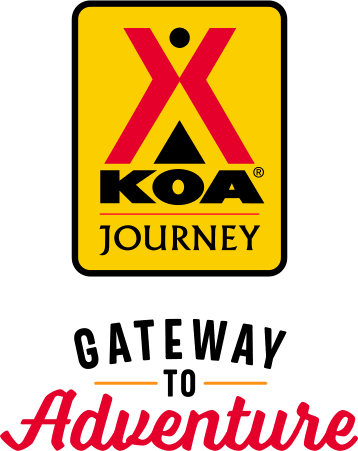 KOA Journey Campgrounds
KOA Journey campgrounds are the perfect oases after a day on the road. Whether it's along the way or a quick getaway, they've got you covered. Located near the highways and byways of North America with long Pull-thru RV Sites, they deliver convenience to the traveling camper. Pull in, ease back and take a load off.
KOA Journeys Feature:
Pull-through RV Sites with 50-amp service
Premium Tent Sites
Well lit after hours check-in service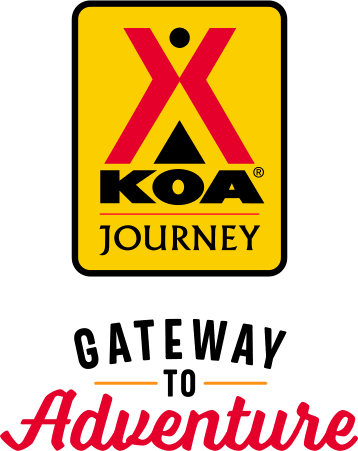 KOA Journey Campgrounds
KOA Journey campgrounds are the perfect oases after a day on the road. Whether it's along the way or a quick getaway, they've got you covered. Located near the highways and byways of North America with long Pull-thru RV Sites, they deliver convenience to the traveling camper. Pull in, ease back and take a load off.
KOA Journeys Feature:
Pull-through RV Sites with 50-amp service
Premium Tent Sites
Well lit after hours check-in service
Directions
From junction of I-8 & Butterfield Trail (Exit 119): North 1 mile on Butterfield Trail (Business 8). KOA on right.
From junction of SR 85 & Business 8: SE 1 mile on Business 8. KOA on left.  Please call for directions; GPS may not be reliable.
GPS: N32.938037, W112.680947
Get Google Directions
Aug 07, 2020
Great place. Clean and quiet and the Manager was more than helpful. I will always stay there when passing through.
Aug 04, 2020
clean and functional campground. Great for an overnight stay.
Aug 04, 2020
One of the most beautiful places I probably ever been to and certainly one of the better KOA parks.
Aug 03, 2020
Our son Had told us about it so we expected it to be nice, but it was over the top. Hands down it was the nicest, cleanest, easy to get into and out off KOA we ever stayed at.
Aug 02, 2020
Big area , sites with good spaces, pool area good... everything 5 star but the city is super hot ! 114 degrees too much for me! Staff friendly and helpful!!
Aug 01, 2020
The staff was incredibly friendly and helpful even though it was 117 degrees outside, they tried to make our stay as comfortable as possible. The campground itself was very nice, and we really appreciated having real grass in the dog run, especially since it was so hot on the ground.
Jul 31, 2020
Staff was helpful, Area and laundry rooom was super clean and pool as well taken care of.
Jul 29, 2020
Very helpful staff, very clean camp, very level. We stay here all the time on our way to other destinations, but I understand it actually fills in the winter with snowbirds enjoying the facilities and planned activities.
Jul 29, 2020
Despite the COVID restrictions Scott made the check-in procedure simple and easy. We were able to do everything over the phone. Scott was very accommodating and made suggestions for a site change that would make it easier to exercise our little 4 lb dog with the high temperatures. The park was beautiful, well kept and laid out to make it easy to get around with our RV.
Jul 29, 2020
This KOA campground is a diamond. It was an incredibly find in the middle of the Arizona desert. Clean, beautifully landscaped, quiet, and a wonderful swimming pool. Just what a traveler needs.
Jul 28, 2020
We loved our stay! It's so quiet so we slept great! The property is perfectly maintained! Our dog loved, loved the doggie area! It was grass!!! We called ahead and Scott gave us our space # so we could drive in without contact and he brought us our paperwork! Last time we had to call 911 for our grandaughter and he remembered and asked how she was! Scott is the ultimate host!!
Jul 27, 2020
Just a short stop for the night. Excellent campground. Superbly maintained. My small dog just won't go to the bathroom on anything but grass. So happy to see a beautiful green grassy dog park! They are rare in this part of the country.
Jul 22, 2020
Very clean and uncomplicated. Love the dob park and the pool. Everybody is very nice, helpful and easy to deal with. Be aware, we did see scorpions in various areas, one was seen around the dog drinking fountain in the dog park.
CAMPGROUND RESPONSE / COMMENTS:
Thank you for your 5-Stars! I want to mention that you may have, in fact, seen scorpions, however, there are Zebra Tailed Lizards that position their tails that appear to be a scorpion. I have not seen any scorpions this summer, but numerous lizards, including the Zebra Tail. But we all need to be o
Jul 20, 2020
Always a great place to stay and will stay with this KOA again!
Jul 19, 2020
We just stayed overnight but what a beautiful park.
Jul 16, 2020
Gila Bend KOA has very friendly and helpful staff, and it's a wonderful, clean park with lots of thoughtful touches.
Jul 15, 2020
There is very little shade at this campground. Our site had no shade. We arrived in July at 3:30pm when it was 116 degrees. Our A/C could not make a dent in cooling our RV interior, so after 2 hours, we left and drove home. Would only stay here in the Winter.
Jul 15, 2020
We only spent a night but We will definitely go back next time we are in the area. The gentleman there who checked us in and took us to our spot was very nice.
Jul 14, 2020
Gave us nice place to park. Thank you. Young man was very accommodating
Jul 12, 2020
Great host Thanks!!!
Jul 08, 2020
This is one of the best KOAs I have stayed at. Perfectly maintained and spotless. I had to cancel one reservation at this park because my dog had surgery, but we rescheduled and when we pulled in the owner made a special trip to our site to ask about our dog, he actually remembered that from my cancellation, now that's impressive! I highly recommend this park if you are in the area
Jul 04, 2020
This is a very nice campground. The owner is active and is at the campground every day. There are extensive upgrades here. We love the dog park that has real grass and seperate areas for dogs who get along and dogs that are "anti-social". The pool is fantastic! We visited during Covid restrictions and the staff were very careful about social distancing and mask wearing, which we appreciated.
Jul 04, 2020
Always a nice stay. Very friendly and helpful. Been there in the hot and cold. Beautiful all times of the year.
Jul 02, 2020
It was AWESOME� The owners & staff are unbelievable� The park is clean. There are so many winter activities, you don't even have to leave the park. We plan on snowbirding there again next October. See you soon�Gary & Rose
Jun 26, 2020
This is one of the best places we have been. Great owners and grounds. Sorry we were only there a night. Thank you!
Jun 26, 2020
Wonderful host. Hot & muggy weather.
Jun 25, 2020
We always stay one night when traveling to CA and back. We use none of the faciities except full hook on our site. The young man, Ryan is very pleasant, helpful and knowledgible. Would definitely recomend it to others as a journey while traveling through the desert.
Jun 24, 2020
Ryan did a great job!! Very friendly and helpful! Accommodations were great.
Jun 24, 2020
Wonderful!!! The person checking us in was extremely friendly and welcoming!!! Campground was very clean and the dog park was fantastic!!! Definitely would recommend a stay here!!!
Jun 24, 2020
We have stayed here several times and are always pleased. The people are always friendly and accommodating, the sites are big easy to get in and out of. We love it here and will be back. Thank you for a great experience every time.
Jun 23, 2020
Ryan was helpful and friendly. Made us feel welcome. The campground is clean with a nice pool.
Jun 22, 2020
Manager was very nice and helpful Explained things very well considering office was closed due to Covid Need more trees It get so hot there
Jun 22, 2020
We did not know what to expect but were very pleasantly surprised. Absolutely spotless and neat. Had a great stay and we will be back. Thanks
Jun 20, 2020
HUGE and well landscaped sites. Very clean facilities and if you have a dog, the dog area is the best we've seen at any KOA. After touring around Arizona for two weeks our dogs were ecstatic about being able to roll around and play in real grass. Not astroturf, REAL thick and luscious grass. Pool was large and facility was super clean. We will definitely book here again.
Jun 20, 2020
This is a wonderful place to stay. The owners are fantastic!
Jun 18, 2020
Neat, clean, well organized. Excellent coordination/communication between the office and the customers. Customer service rep (Ryan) was courteous, professional and very helpful. Grounds were immaculate, as usual.
Jun 16, 2020
Greeted and welcomed by a nice young man!
Jun 16, 2020
The best site on our trip. Very friendly and helpful. They made us feel like we were part of the park family. Thanks for everything.
Jun 12, 2020
The BEST KOA we have ever stayed at!!!
Jun 12, 2020
The host was very helpful, great pull thru site.
Jun 12, 2020
Scott was very hospitable! He took care of everything on the phone! We had to call 911 after we got there for our grandaughter. Not only did he refund our money he told my husband where there was a campground by the hospital that had late check in for us! It made a stressful situation so much easier for us! Thanks Scott! PS the grandkids loved the campground too! It was super clean!
Jun 04, 2020
Beautiful place, with great management.
Jun 03, 2020
It was perfect!
Jun 14, 2020
Very nice park, pool was open, clean park
- Ann Rodgers on Google
Jun 13, 2020
Nice facility . Full services
- Connie Rogers on Google
May 23, 2020
Hands down the most superb and beautiful desert RV campground in AZ. The layout, wide RV spaces, amenities, and did I mention the best dog-friendly park ever. Thanks to Scott and his wonder pooch Winston for aesthetic design and stunning accommodations. And let us not forget the pool and bathhouse. A stay at the GB KOA is an experience you will want to repeat when traveling through Gila Bend. We do on every trip...
- John Blackburn on Google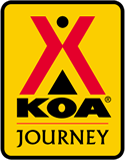 Gila Bend KOA
Open All Year
800 S. Butterfield Trail
PO Box 322
Gila Bend, AZ 85337
Check-In/Check-Out Times
All Sites
Check-in: 1:00 pm, Check-out: 11:00 am
Operating Hours
Sunday: Open 24 hours
Monday: Open 24 hours
Tuesday: Open 24 hours
Wednesday: Open 24 hours
Thursday: Open 24 hours
Friday: Open 24 hours
Saturday: Open 24 hours
Get Google Directions