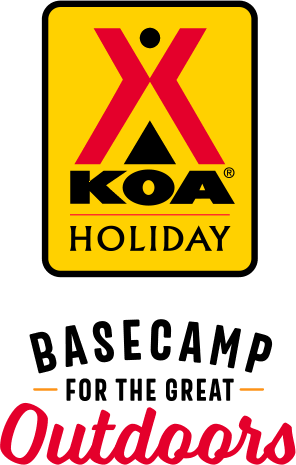 KOA Holiday Campgrounds
Whether you're exploring the local area or hanging out at the campground, KOA Holidays are an ideal place to relax and play. There's plenty to do, with amenities and services to make your stay memorable. Plus, you'll enjoy the outdoor experience with upgraded RV Sites with KOA Patio® and Deluxe Cabins with full baths for camping in comfort. Bring your family, bring your friends, or bring the whole group – there's plenty of ways to stay and explore.
KOA Holidays Feature:
RV Sites with a KOA Patio®
Deluxe Cabins with full baths
Premium Tent Sites
Group meeting facilities
Directions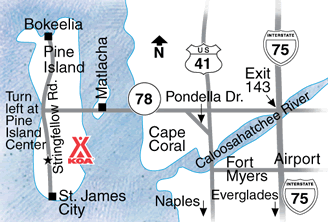 I-75 or Route 41 turn west Route 78. Turn left at Stringfellow Road.
Get Google Directions
Sep 13, 2021
We had a great weekend, the cabin was perfect and well cleaned. Thank you!
Sep 08, 2021
I always look forward to staying at any KOA, but unfortunately this time my expectations were not met at all. The Deluxe Cabin was dirty, cards/trash under the bunk mattresses. I had to clean doorways with smuggles. The 2nd room is closet size, sheets are too thin, towels had stains, sheets had blood stained. Hotel staff said I was lying about cabin being dirty and stained towels and sheets.
Aug 31, 2021
The park is clean and attractive. Really nice landscaping throughout! staff is friendly and helpful. We stayed in a cottage which was very cute. It had everything we needed. Including a flyswatter! The pool is immaculate. Thanks for making our stay AWESOME! Deb & Phil, Naples, FL
Aug 17, 2021
Wonderful place! Very nice people. We will be back!
Aug 09, 2021
Everyone here has been pleasant to work with and more than helpful. We are really enjoying our stay here.
Aug 02, 2021
GREAT FISHING GUIDES AND RENTAL BOATS AND A VERY FAIR RATE----RESTURANTS WERE ALSO GOOD----KOA CABINS WERE VERY CLEAN AND COMFORTABLE AND AN AWSUM PARK
Jul 26, 2021
great stay. Loved the outdoor gas grill and firepit. Perfect space. Enjoyed the covered porch out of the sun.
Jul 12, 2021
Aside the cable being out, we had a perfect time! Staff was friendly a helpful. We asked for a umbrella for our patio table and George rapidly returned with one. Looking forward to going back!
Jul 06, 2021
Very clean and friendly environment, just wish it was closer to the beach.
Jun 07, 2021
This was the family's first stay in a deluxe cabin and we could not be happier. I think they spoiled us. The campground staff was helpful and accommodating even though it was off season. Probably the best stay at a KOA for the family ever.
Jun 01, 2021
We had a great time!!
Jun 01, 2021
Everyone is friendly, It so nice to see all the children having fun as well as the adults. Our first time at a KOA (new member) The property is well maintained and the personnel were all so delightful. Our cottage was impeccable as if no one ever used it. It was a joy to have such a great first time experience at a KOA, we will definitely be back and also try other KOA locations as well.
May 31, 2021
Your maintenance guy Bob Very rude ! Needs to have a better attitude to work in a place Dealing with customers The rest very good Good and clean place Nice cabins
May 17, 2021
This was my first camping experience and it turned out to be a very good one. I am pleasantly surprised with whole experience. We booked a cottage and it was very clean and everything was perfect. No complaints at all.
May 13, 2021
Wasn't the "DELUXE" that we are accustomed to. Very expensive in comparison. Stayed two days past original reservation, and was never offered extra towels, tissue paper...
May 03, 2021
Accommodations in the two bedroom cottage were perfect. Staff and facilities were perfect. The four of us in our party were thoroughly pleased and will definitely recommend this location to everyone. Great weekend getaway! Many delicious dining places and fun activities in the area! Excellent adventure!
Apr 26, 2021
Clean cottage friendly and professional staff. Both Elaine and George are courteous and professional I felt as though they were family �. Can't wait to go back.
Apr 24, 2021
The Campground is very well kept. We stayed in the cabins, super clean and very comfortable. The shower house is cleaned on a regular basis and in good working order the Pool and furniture are clean and in perfect order.
Apr 20, 2021
Cottage was newer and nice. Campground had limited things to do and the pool closing at 8 PM is too early. The store also closes at 4 PM and had very limited options. I found it crazy that the cottage has a fire ring but couldn't purchase wood. Overall it did the job, but felt more like a snowbird residence than a place to camp and relax.
Apr 08, 2021
We enjoyed this beautiful cabin we stayed in.
Apr 07, 2021
I'm trying to think of something that was unsatisfactory or could be improved.....but there's nothing !!! My cottage was clean, well maintained and the staff made check in and check out simple. Thank you for everything.
Apr 03, 2021
It was clean and very nice!!! The bathroom and kitchen area is a nice touch to have available. The air conditioner wouldn't turn back on after I had it off for a while. I forgot to turn the propane tank valve shut off. You should refill the salt and pepper shakers - the salt was a solid rock. This was the BEST little cabin I ever stayed in and hope to come back again.
Mar 30, 2021
everything was great
Mar 23, 2021
The bunk beds needed fitted sheets instead of only one flat sheet per bunk. I received several no-see-um bug bites I believe came in from gaps in the window by the bunk where I could see daylight to the outside. One day the water was shut off for most all day. We feel we should have been supplied fresh water. Were told the water wasn't safe to use till testing was completed. Needed bottled water.
Mar 19, 2021
Very dissatisfied, blankets had holes, pillows we're berry hard, pull out bed had to be flipped due to crumbs....Ive stayed at other sites and never had issue... It was supposed to be a deluxe cabin but was sadly disenchanted.
Mar 15, 2021
Very friendly staff. Exceptionally clean cabin with everything you need for a nice vacation stay.
Mar 07, 2021
Rental cottage was adorable and spotless. Great mattress on bed! Loved hanging a gas grill available. Park is well kept. Pool was clean, deck was orderly and other campers couldn't have been friendlier. Amazing stay - can't wait to return!
Mar 05, 2021
My daughter stayed in Cabin 2 and truly enjoyed her stay. She had more amenities than most high end hotels. She will definitely come back with her family to stay in another cabin. My husband and I are currently staying in the campground while she stayed in the cabin. Thank you for making this is a pleasant stay for her. A+
Feb 27, 2021
The cabins are great, just need a larger hot water heater & a small dose of dishwashing liquid
Feb 15, 2021
Wanted a weekend getaway and never stayed at a KOA and wanted to give it a try. Rented a cabin since we don't own an RV, glad we did had a great experience and a relaxing weekend. The campground was great as was the entire staff, great people very accommodating. Would recommend to anyone that was thinking of trying and never did.
Feb 10, 2021
Clean and friendly
Feb 06, 2021
The hospitality and management was far below other koa campgrounds I have stayed at over the last 40 years.
Jan 31, 2021
We stayed in a nice cozy cottage with a lovely view of the pond. Quiet, clean, perfect!
Jan 25, 2021
I really enjoyed staying in the quaint cabin. Awesome!
Jan 02, 2021
This is a very clean, friendly and fun place to stay. We were in a cabin and had a fun time with the grandkids. They got to stay overnight in the bunks and we got to bake together. Which is a Christmas tradition!
Dec 29, 2020
We had an amazing stay. The place was clean and perfect for a weekend getaway.
Dec 08, 2020
Very nice place to stay. Friendly people running the place.
Aug 24, 2020
Cabin was clean and cozy. Staff was very friendly. We had a very nice relaxing time . We will c u again