Exciting times at the Des Moines West KOA Holiday!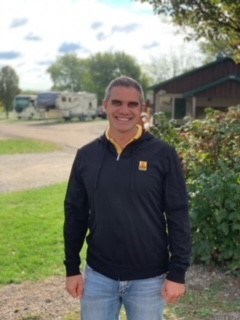 We would like to announce that the Des Moines West KOA Holiday is now under new ownership and new management. Recreational Adventures Co. (RAC), the largest franchisee of KOA Campgrounds, is committed to providing our guests a fun and quality outdoor experience through superb customer service and family-fun amenities. RAC understands that our guests expect and deserve more than time away from home. By promoting and protecting our collective history, cultural heritage and rich natural environment, RAC creates recreational adventures.
General Manager, Michael Akey, assumed his position as General Manager on September 28, 2020. Michael began his managerial experience co-managing the Wilmington KOA Campground in Wilmington, NC from 2007-2015 and as the Maintenance Manager at the Leavenworth/Pine Village KOA in Leavenworth, WA from 2015-2020. Michael and his staff are committed to helping you enjoy the best camping experience possible. He looks forward to meeting you and your family on your next visit to Des Moines.