Michigan is Fully Open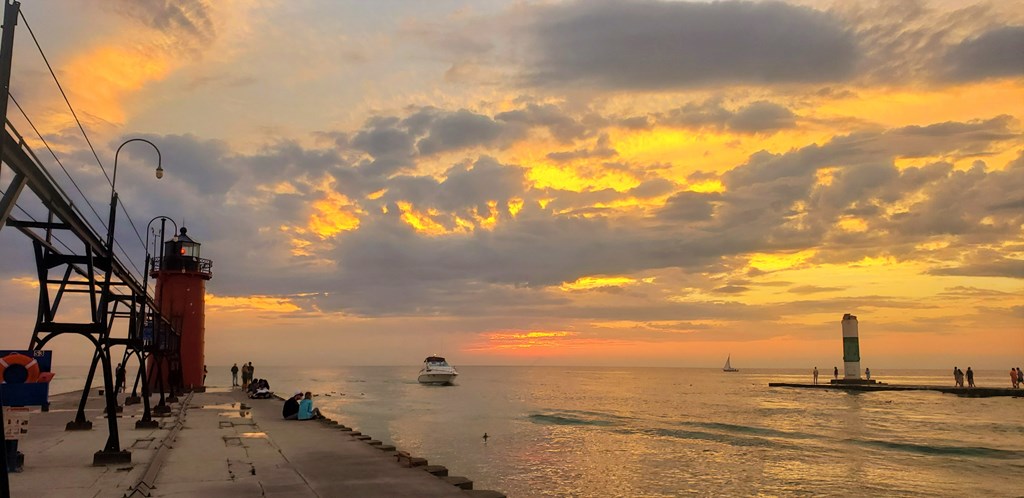 Welcome back to what we hope is a more normal type of summer in the great state of Michigan. As of one week ago, Michigan has been fully reopened. This means our restaurants, stores, farmer's markets, beaches, casinos, wineries, breweries and other businesses are ready to welcome you all back.
Here at the Covert/South Haven KOA Holiday, all amenities are open and waiting for you to come and enjoy them. We have resumed our activity schedule and this is put out each week on Thursday or Friday with the weekends activities. The pandemic taught us a few things and we have modified how we do some of the activities, which in the end, we believe provides for a better overall experience for our guests.
So load up the trailer or pack up the car and "Get Outside". Here at the Covert/South Haven KOA guests can enjoy a jumping pillow, jump pad, trampoline basketball, gagaball, carpetball, cornhole, volleyball, gem mining, daily barrel train rides and scheduled activities on the weekends. Oh and don't forget, the beaches are only 10 minutes away, so go tickle your toes in the sand, build a sand castle or sit at the water's edge and relax listening to the waves as they break near the shore.
Southwest Michigan is waiting for you!