"Into the forest I go, to lose my mind and find my soul."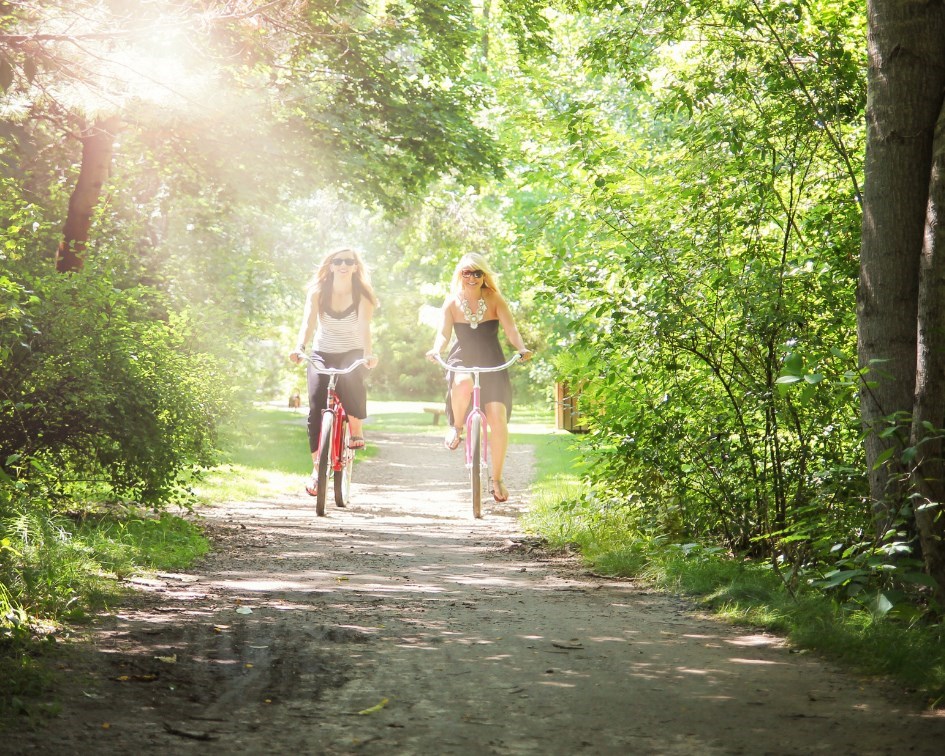 "And into the forest I go, to lose my mind and find my soul." - John Muir
"In the woods, we return to reason and faith. There I feel that nothing can befall me in life,—no disgrace, no calamity, (leaving me my eyes,) which nature cannot repair."
? Ralph Waldo Emerson, Nature
Never before have we realized camping holds so many benefits as it does in 2021! It is the perfect combination of natural social distancing, time with friends and family, and enjoying the great outdoors. After enduring a year of "don't get too close", "wear a mask", "don't touch", "sanitize", "stay indoors" our physical and mental health is in dire need of a reset. Even as far back as the early 1800's, John Muir and Ralph Waldo Emerson wrote of the healing power of being out in nature. Prior to the pandemic, research showed the average person spends 80% of their life indoors. I am sure that number is much higher after the pandemic of 2020. So now is the time to reconnect with nature and go camping. Did you know there are several research studies demonstrating the health benefits of being out in nature, like a reduction in blood pressure, reduced anxiety and depression, and strengthening our immune systems, to name just a few?
The Covert/South Haven KOA Holiday is here to help you restore and rejuvenate through camping and nature. Whether you are in a tent, RV or need a cabin, we are here to help you enjoy your time in the great outdoors. Just as we responded to the national emergency last year with updated cleaning and sanitizing protocols, we will continue to follow health and safety guidelines issued by the CDC to provide for the health and well-being for our guests and staff. Please review the following information as it relates to our COVID-19 policies:
If you are feeling ill or running a temperature, have been diagnosed with COVID-19 and within the 14 days from the onset of symptoms or been in close contact with someone who has been diagnosed with COVID-19 recently, please stay home and request to reschedule your visit.
If you are concerned about being in public spaces with individuals not of your household we recommend staying in the comfort of your RV or at your own site.
Contactless service – we utilize a texting app that allows for a curbside check-in, as well as the ability to order food, ice and firewood, all from the convenience of your vehicle or site. You will receive a welcome text on the day of arrival from the campground, you can utilize that number for contactless service. Should you desire a curbside check-in, please call our office upon your arrival.
Our restrooms are open. Cleaning and sanitizing are done on a regular cycle. It is our expectation if you are traveling in a self-contained unit, or one of our deluxe cabins, you will utilize your own private facilities to decrease congestion in bathhouses and allow for greater availability for those without restroom amenities.
All our accommodations are cleaned with EPA approved chemicals for disinfecting and sanitizing.
Our play area is open and available during posted hours and cleaned following the recommended guidelines for parks and recreational facilities . It is up to individual parents to monitor their children for social distancing. Guests may borrow equipment, such as corn hole bags, horseshoes, basketballs, volleyballs and gagaballs, or bring their own. The CDC guidelines state there is low risk of transmission in the touching of surfaces.
Our pool and splash pad are open and maintained according to local health department requirements and Healthy swimming guidelines per the CDC. Capacity is limited to 50% per the State of Michigan guidelines. Please continue to socially distance while on the deck or in the pool from those not of your household or camping party.
Staff led activities will be offered on a limited basis, will require advance sign up by the guest and will follow social distancing guidelines.
Our office is open per posted hours. We utilize plexiglass at all stations that require customer interaction, face mask signs and directional flow signs are posted.
State of Michigan requires face masks to be worn while inside public spaces. According to the state order, exceptions are: children younger than 5 years old, individuals whom cannot medically tolerate a mask, exercising outdoors, swimming and communicating with someone whose ability to see the mouth is essential for communication. Outside masks are not required unless you intend to be within 6ft for longer than 15 minutes of an individual outside your household. We respect the rights of all our guests and "mask-shaming" or confrontations (whether for or against) with staff or guests will not be tolerated.
Laundry room is open and available during office hours.
Visitors are allowed at the park and must register at the office prior to entrance in the park. You, as our guest, are responsible to make sure your guest is following all park rules and COVID-19 guidelines.
Safety of oneself and family members is a personal responsibility. While we endeavor to take precautions and provide facilities that are maintained in such a way as to enhance the health and well-being of our staff and guests, there is still inherent risk of exposure. Therefore, it is incumbent upon each guest to follow the above-mentioned guidelines and in making a reservation at our facility, you relinquish Covert/South Haven KOA from any liability due to your in-person, voluntary visit to our campground.