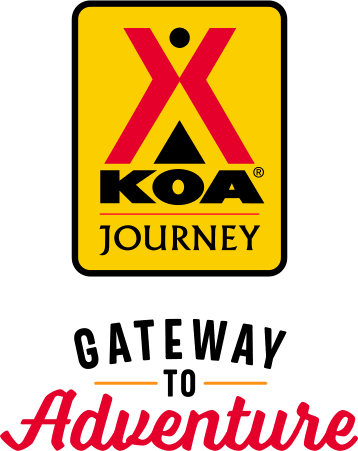 KOA Journey Campgrounds
KOA Journey campgrounds are the perfect oases after a day on the road. Whether it's along the way or a quick getaway, they've got you covered. Located near the highways and byways of North America with long Pull-thru RV Sites, they deliver convenience to the traveling camper. Pull in, ease back and take a load off.
KOA Journeys Feature:
Pull-through RV Sites with 50-amp service
Premium Tent Sites
Well lit after hours check-in service
Directions
Heading Southbound on I-35 take exit #67, after the first red light the we are a quarter mile on the right. Heading Northbound on I-35 take exit #67 turning right on the feeder heading south make a U-turn under the bridge and we are a block up on your left.
Get Google Directions
Nov 13, 2021
Absolutely the worst management ever ..Gary has serious issues and claims to own campground.��wife and I stayed 6 months until he threw us out the park like dogs after paying site fees. IF you are down on your luck need a job, do not work for this person,specially your wife..unprofessional, .Marissa or corporate please contact me so I can file a formal grevience/form. 985 294.1913..this man rob
Nov 06, 2021
Our host and manager Gary was so nice, helpful, friendly and a joy to meet. Unfortunately TDOT had the main road into the park tore up. Gary came to where we stopped and guided us in to the park. The park is rustic Texas. The sunrise was breathtaking.
Oct 29, 2021
Great sites! Gary is a top notch host and goes out of his way to make sure your enjoying your stay.
Oct 26, 2021
I had a special request while I was there and Captain Gary, the manager, went out of his way to accommodate me. I will be back.
Oct 04, 2021
Very peaceful an comfy. Gary was very helpful an friendly. We LOVED the place <3
Sep 22, 2021
Our stay was very plesent. The manager Gary was awsome always there help and he would even give our dog a ride in his gator. If we ever end up down there we will be staying there.
Sep 21, 2021
Park looks good. A lot of work since our last stay. Restrooms and showers need more work.
Jul 26, 2021
I'VE NEVER BEEN TO COTULLA, TX. WHEN I ARRIVED I WAS MET WITH A FRIENDLY SMILE AND HELPFUL GENERAL MANAGER, GARY WILLIAMSON. I WAS TAKEN BY HOW FRIENDLY AND HELPFUL HE WAS. HE MADE IT A POINT TO MAKE MY STAY A GREAT ONE. THE CAMPGROUNDS, SWIM POOL, PUBLIC SHOWERS, AND RESTROOMS ARE IN TIDY CONDITION. I WILL DEFINITELY STAY THERE AGAIN.
Jul 20, 2021
always nice and very helpful, park is clean, it's a favorite spot to stop.
Jul 12, 2021
The staff was very helpful and friendly..He made sure we felt safe and comfortable.
Jun 29, 2021
This place is a great place to relax and is good for a quick getaway. I especially loved the staff. They were very helpful. I recommend this place
Jun 01, 2021
Staff was friendly. Gary was always very helpful. Disappointed every time we went to office/store if was closed assuming due to under staffing. There was always a note on door. Pool are very nice. Alittle scary and confusing on walking to the river front and the lake. No markers other than the initial markers pointing the entrance.
May 23, 2021
Cotulla TX KOA is a great, friendly place to hang out. I stayed two nights in a shady tent spot. They made me feel like family. The town is a picturesque and quiet place to hang out. I would love to come back and next time stay in one of their cabins. Looked like new washers and dryers. The common area is clean, big screen tv and good WiFi. The Country Store restaurant is close and food is good.
Apr 26, 2021
The people were great! Very friendly and hospitable! Unfortunately being so close to the highway made it a bit noisy. Also, one of the fishing areas were reduced down so far there was no point in fishing. And the other was full of stagnant water. I know you have no control of the weather, but you could have atleast updated your website. Was looking forward to some fishing with the family...
Mar 31, 2021
Facilities are nice. Manager (Gary) was great.
Mar 29, 2021
Very nice campground with friendly and helpful staff. Gary is the campground manager and he will do anything for you to ensure that you have a nice stay. I would recommend this campground!
Mar 15, 2021
Extremely nice people and bend over backward to help. Really bad road nose from I 35 makes sleeping difficult. The facilities are in need of repairs and updating. But are clean
Mar 15, 2021
The facilities were clean and the campground was perfect for our needs. Gary was awesome—I'd stay here again just for his hospitality!
Mar 13, 2021
Nice people - there was a water problem from the 100 year storm that did so much damage all over Texas but they worked very hard to fix it and were very accommodating.
CAMPGROUND RESPONSE / COMMENTS:
Yes a difficult time but overall proud of the campers and staff that pulled together to help each other! Thanks so much for being there!
Mar 09, 2021
Several long-term campers apparently were staying at the campground and a couple of them had dogs that were not on a leash and were roaming the campground. The staff was friendly and helpful.
CAMPGROUND RESPONSE / COMMENTS:
Thank you for your feedback. We certainly do not approve of off leash pets roaming the campground and we have addressed the issue with the long term guest. Again we appreciate your feedback and look forward to seeing you again in the future!
Mar 05, 2021
Nice place to stay away from home, Gary is an asset he was a great help any time he was called. Thanks Gary!
Mar 05, 2021
I enjoyed the place and the management on site. . I checked in to a monthly spot but had to leave in less than a week but still got charged a whole month. I was told I would get a call to see about reducing it to.a weekly price but never did . I feel Koa cares about their sites but not about their customers
Mar 02, 2021
The staff was so dang friendly that any little negative thing (road noise) didn't even matter. Wonderful washing machines, cute dog park, pool, play structure. Thank you for the great pit stop.
CAMPGROUND RESPONSE / COMMENTS:
Our staff is super friendly and we hope to do our best to make make your stay enjoyable! thank you so much for stopping by!
Mar 01, 2021
Our camp host Gary was great, friendly nice and very helpful. Took us to our site, made sure we were all set and came by a couple times to make sure we had everything we needed. The camp is rule but very clean and convenient. Would definitely stay again
CAMPGROUND RESPONSE / COMMENTS:
Glad you had a nice stay and we enjoyed having you, come back soon!
Feb 25, 2021
Best campground I've ever stayed with the people running it
CAMPGROUND RESPONSE / COMMENTS:
Thank you that is such an awesome comment! Our guest are so amazing it makes it easy to be of service!
Feb 25, 2021
The only issue I have is that this KOA is located right next to IH-35 and the noise was annoying. Other than that the staff was great and the grounds are in good order.
CAMPGROUND RESPONSE / COMMENTS:
Thanks for your feedback. come again soon!
Feb 21, 2021
For a camper that needs to stay in the Cotulla area, we highly recommend this KOA. We arrived at the park just as the disastrous Texas snow storm blew in, planning just to stay until the storm passed through. Our short stay turned into 9 nights. Gary, the manager, helped us feel safe and well informed about the storm. Even when power was lost, he made sure we were doing OK. This KOA is the best!
CAMPGROUND RESPONSE / COMMENTS:
That was tough but we all pulled together and got through it! I appreciate everyone's patience and understanding during that difficult situation.
Feb 14, 2021
Gary is top of the line. Never ask him for his help if you are not committed thru the end. He will not stop until you are successful in your efforts. Clean camp ground. Above all SAFE. No better place to stay will be found in the area
CAMPGROUND RESPONSE / COMMENTS:
yes! gary is a great asset to our team!
Feb 10, 2021
Was only planning a pull through 1 night stay, but ended up staying a couple weeks. Staff friendly & accommodating. Facilities very clean & the sites are well maintained.
CAMPGROUND RESPONSE / COMMENTS:
You were great to have and glad you were able to stay awhile, when you are in the area you have a place with us!
Feb 05, 2021
A great value in a relaxing location with a wonderful staff who is both friendly and helpful.
CAMPGROUND RESPONSE / COMMENTS:
We love being helping our guest in any way we can! please come again soon!
Feb 01, 2021
just an overnighter, but Captain Gary in the office was awesome!
CAMPGROUND RESPONSE / COMMENTS:
Thank you for your kind words, we love meeting new people and helping along the way!
Jan 29, 2021
Stayed at this park for 8 months while in the area working, the place to stay in Cotulla TX
Jan 04, 2021
I'd give this KOA 10 stars, seriously!! The folks that run this place are the nicest, friendliest people. The sites are spacious and the entire property is well kept. I really enjoyed the hiking trail to the river (lots of deer) and I also enjoyed walking around the lake.
CAMPGROUND RESPONSE / COMMENTS:
Thank you, please come back and see again soon! We enjoyed having you.
Jan 02, 2021
Sites were long and easily accessable, but utilities were at the far end, making hook-up, especially septic, rather tricky. Facilities were well kept and clean. Highway noise is very loud in the sites nearest to the office.
Dec 31, 2020
very nice guy that works there and it was very clean
Dec 29, 2020
Gary was so kind and generous. He made the stay very welcoming. It was my first time at a KOA, and now I have high expectations.
Dec 28, 2020
Very nice koa! Very clean and kept nice.
CAMPGROUND RESPONSE / COMMENTS:
Thank you so much for your feedback! You are welcome back anytime!
Dec 28, 2020
Nice and quiet park. Property manager was very nice. Restrooms were clean but womens toilets were not all working and would not flush properly. We will definitely come back and looking forward to seeing the improvements as its a new KOA!
CAMPGROUND RESPONSE / COMMENTS:
Thank you for your comments. We will certainly check into the restrooms. Yes please come back and see us again, we look forward to making future improvements to make it even better for along time to come!
Dec 14, 2020
2 weeks no internet � need better washer and dryers.�
CAMPGROUND RESPONSE / COMMENTS:
We apologize that the internet was down during your stay on the ATT side. It has been back up without any issues since. We have installed brand new washers and the new dryers are on the way! thank you for your patience as we are a new park and these things take time. Please visit us again soon!